Overview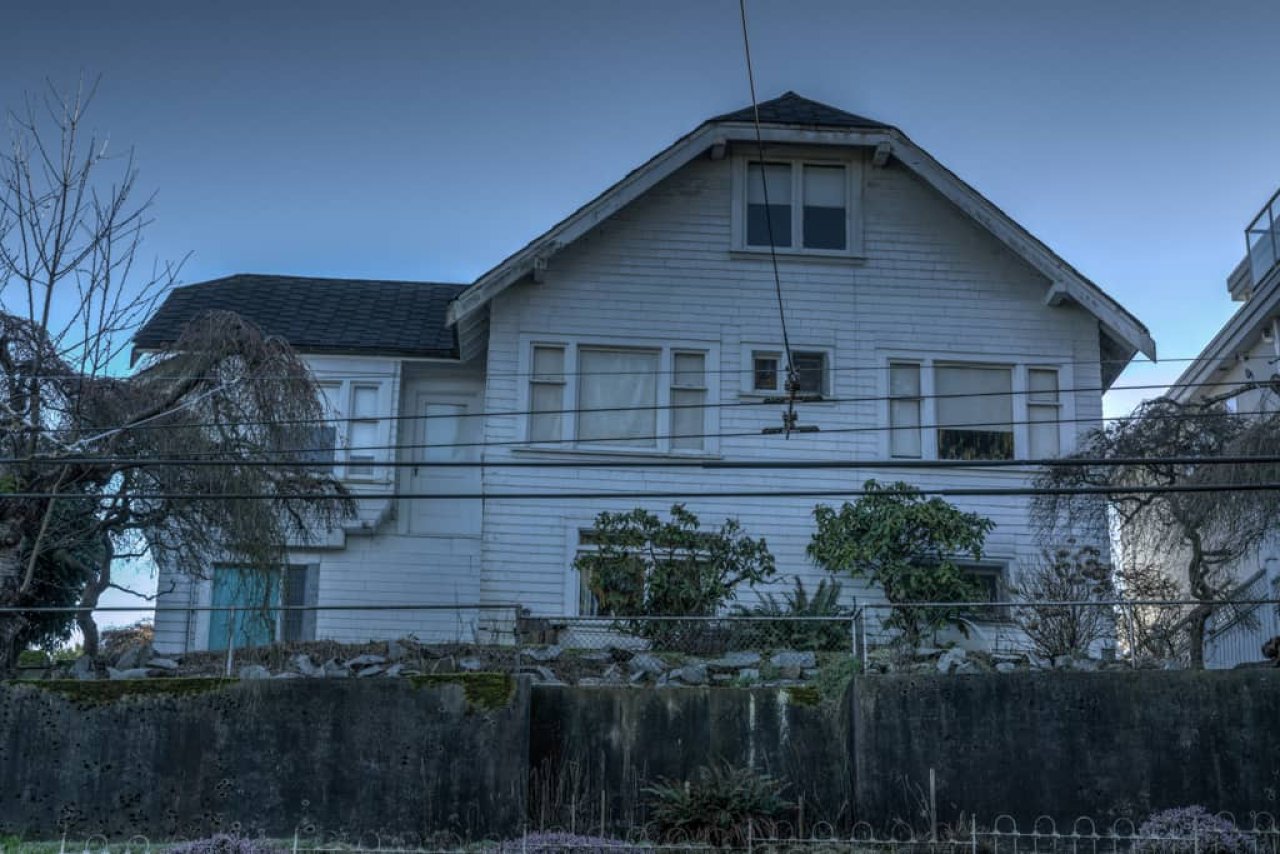 Address
2025 Trimble St, Vancouver BC
Neighbourhood
West Point Grey
Significance
B: Significant
Description
This Craftsman Bungalow was likely built in 1915 on a lot perched high above the southwest corner of Trimble Street and West 4th Avenue. Prior to 1927, West 4th Avenue was named University Avenue west of Alma Street. This home originally appeared in city records as 4414 University Avenue, then later 4414 West 4th Avenue. Starting in 1952 it is listed under the current address of 2025 Trimble Street.
The first resident appearing in city directories was Augustus Cowdry, a manager at the North West Trading Co. Then from 1921 to 1924, this was home to Harry Holgate Watson of McDowell, Atkins & Watson, druggists. Mr. Watson came to Vancouver in 1889 from Milton, Ontario. He joined forces with fellow Milton native, Henry McDowell as a junior partner at H. McDowell & Company which later merged with Atkins & Atkins to form McDowell, Atkins & Watson. In 1898, McDowell, Atkins & Watson bought out Owl Drugs and eventually expanded to 11 stores across Vancouver. In 1899 they hired Parr and Fee to design an office building at 310 Cambie Street which now houses the Cambie Hostel. Watson was also a Conservative MLA for Vancouver Centre from 1909 to 1916.
The longest-term resident at 2025 Trimble Street in public records was Dr. John Christie, a physician with an office in the now demolished Georgia Medical Dental Building (replaced by Cathedral Place). Dr. Christie resided here with his wife Kathleen from 1925 until at least 1946.
Situated in West Point Grey, this area has seen significant change over the years. Initially it was home to the Musqueam, Squamish and Tsleil-Waututh peoples. In 1791 Spanish explorer Jose Narvaez landed on the shores of this area, naming it Langara Point. Approximately one year later, Captain George Vancouver arrived and renamed the area after his friend Captain George Grey. Significant residential development in the area didn't start until 1912, shortly after the Municipality of Point Grey was established in 1908. In 1912 the area gained a streetcar route running along 10th Avenue from Alma to Sasamat Street, down Sasamat to West 4th making it a prime area for the development of homes, businesses and schools. This home is located directly across from Queen Mary Elementary which was first built around the same time in 1914.
Source
Heritage Vancouver Building Permits Database, VPL British Columbia City Directories 1860-1955, VanMap
Contact
Please Share Your Stories!
Send us your stories, comments or corrections about this site.