Overview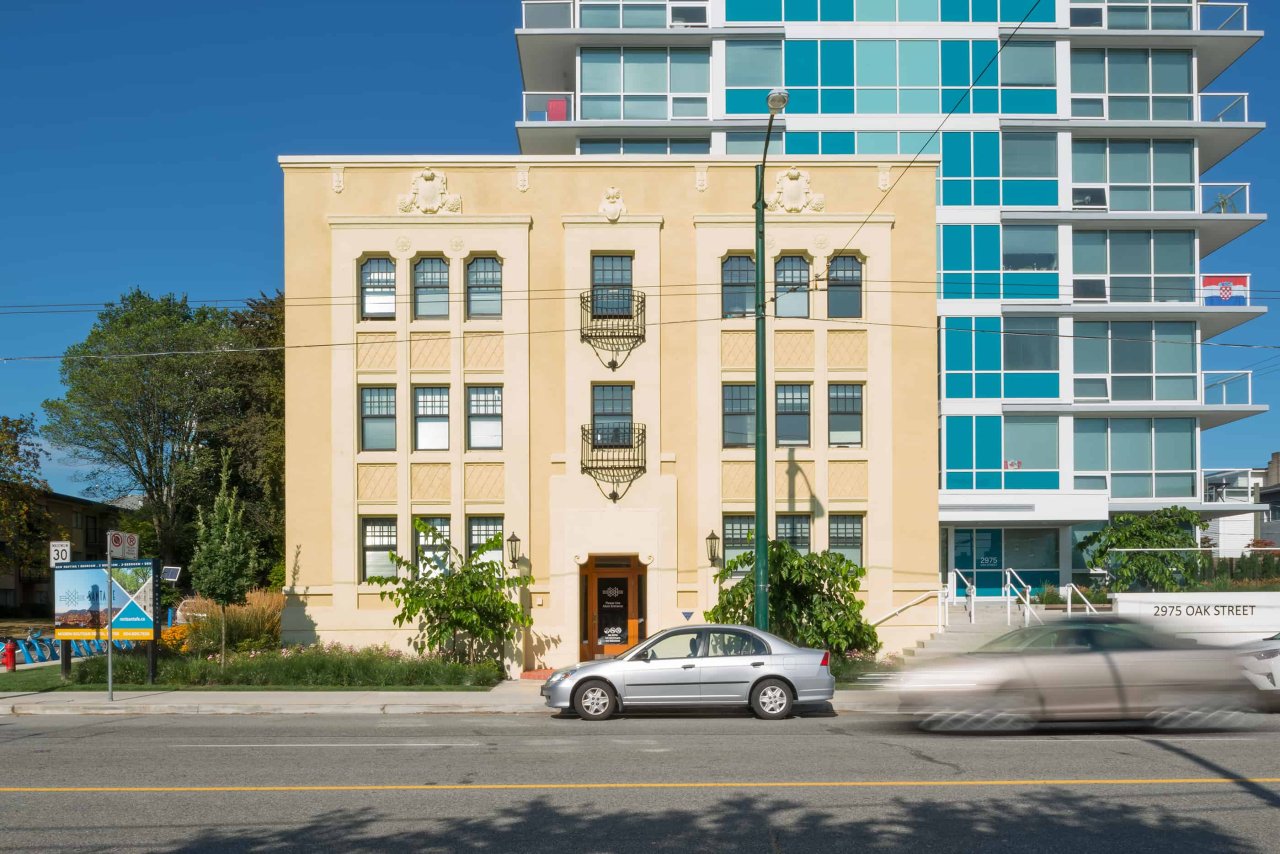 Address
2975 OAK St, Vancouver BC
Significance
B: Significant
Description
The Van Arsdel was built in 1928 and designed by the architectural firm of Townley and Matheson, who designed many buildings in Vancouver including City Hall. The Van Arsdel was commissioned by Arthur Wellesley Davison, a sea captain with the Canadian Pacific Railway (CPR), and later the company's Marine Superintendent in Hong Kong. Mr. Davison and his family used the building as a convenient "home base" during their frequent trips between Canada and Asia, and lived in several apartments in the building until the early 1940s. Mr. Davison named the building after his wife's family name (Van Arsdel). The building has also been known as the Santa Fe since the 1940s.
The Van Arsdel is a good example of the Period Revival style popular in the 1920s and 1930s. The structure of the building is comprised of a heavy timber frame and a "board-poured" exterior concrete shell. Beams sit on concrete plinths formed into the exterior walls. The use
of concrete became more common during this period and the building is a hybrid of heavy timber framing and concrete construction technologies.
The retained and rehabilitated east façade (facing Oak Street) contains most of the building's historic details including decorative garlanded shields, and eave brackets. The windows are set in deeply recessed, symmetrical openings, with projecting sills, diamond patterned spandrels, and scrolled details. The main entrance features a recessed front entryway with scrolled corners, a shadow-banded door surround surmounted by a central bay of windows, and original wrought-iron "Juliet" balconies, as well as an original terracotta tiled entry landing
flanked by tapered light standards.
The facade of the original 14 unit apartment building was rehabilitated as part of a Heritage Revitalization Agreement (see document below). The new 50-unit condo behind the facade, called the Santa Fe Apartments, by Aquilini was completed in 2017.
Source
http://council.vancouver.ca/20140520/documents/phea2.pdf
Gallery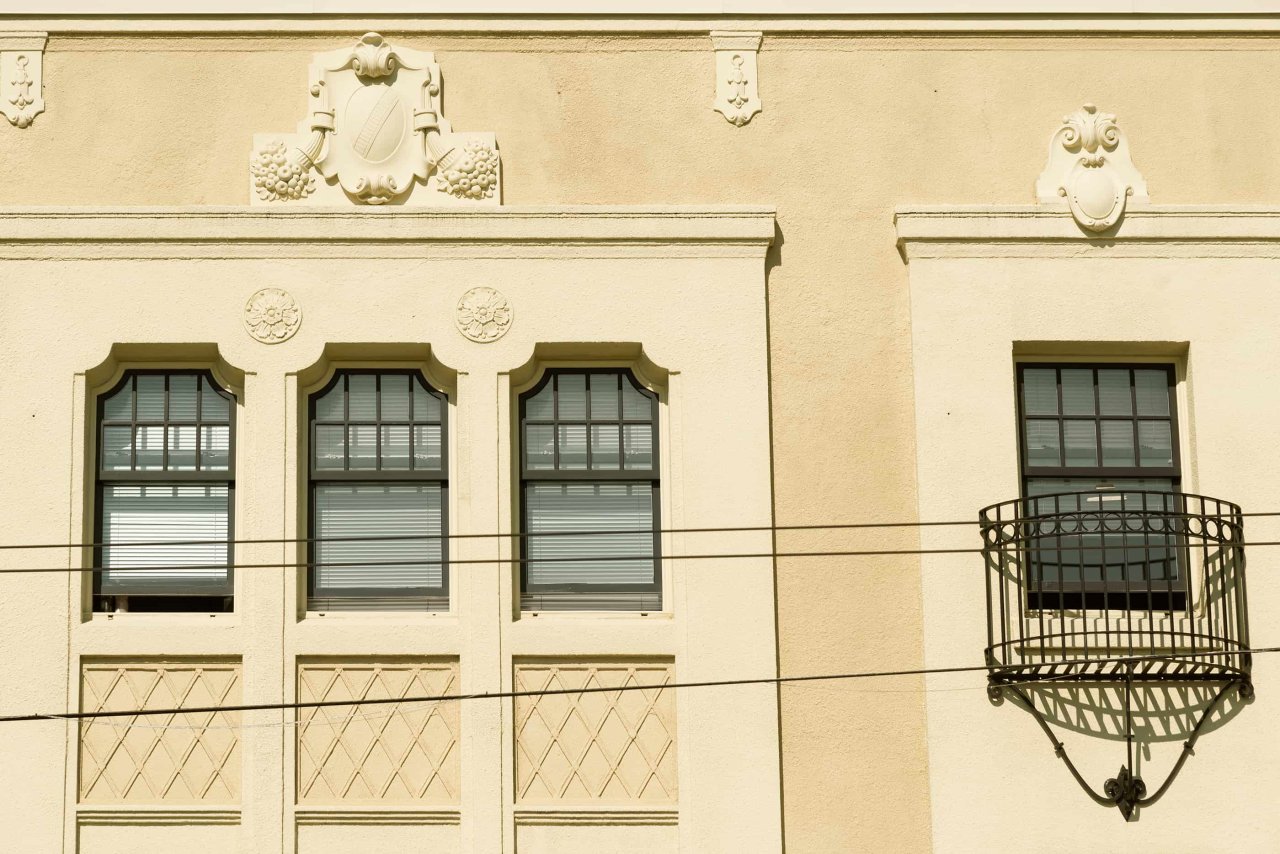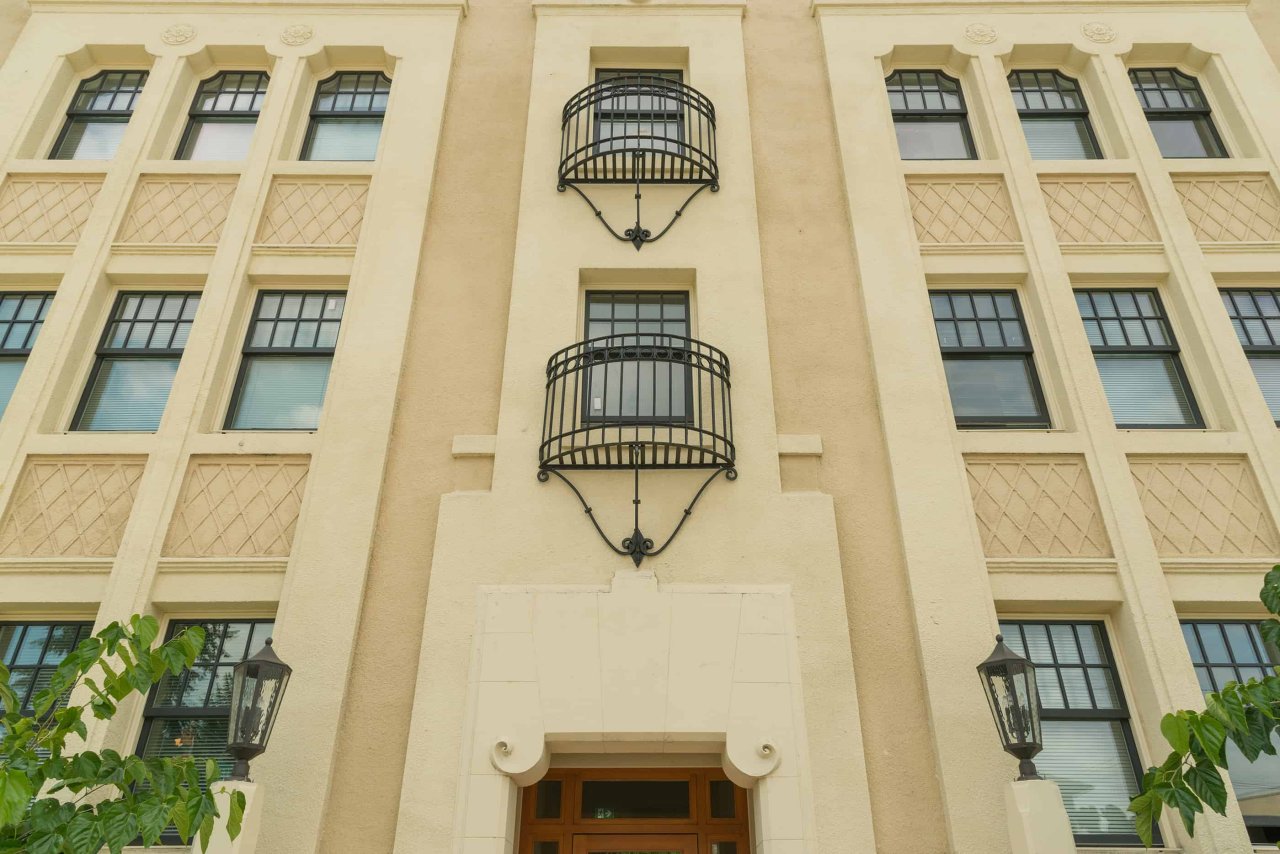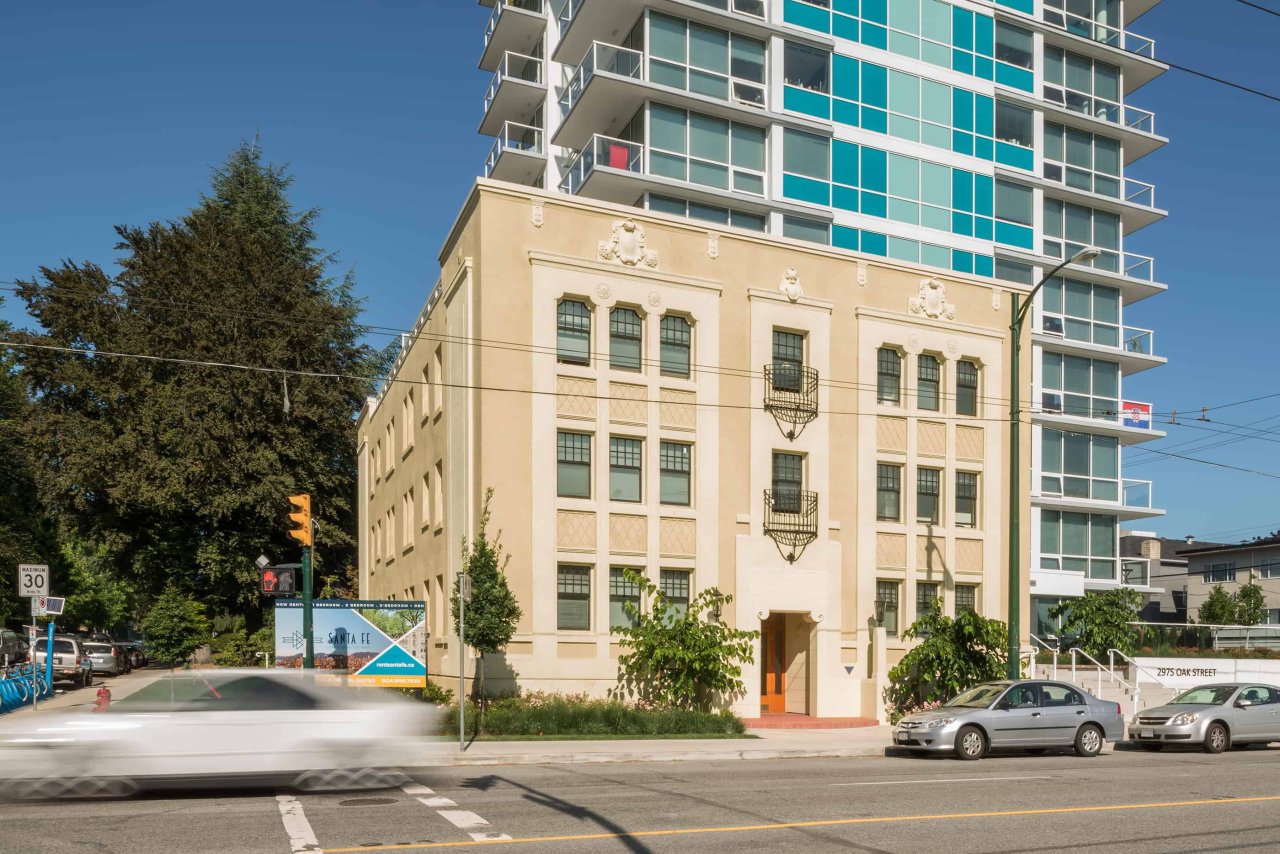 Contact
Please Share Your Stories!
Send us your stories, comments or corrections about this site.