Overview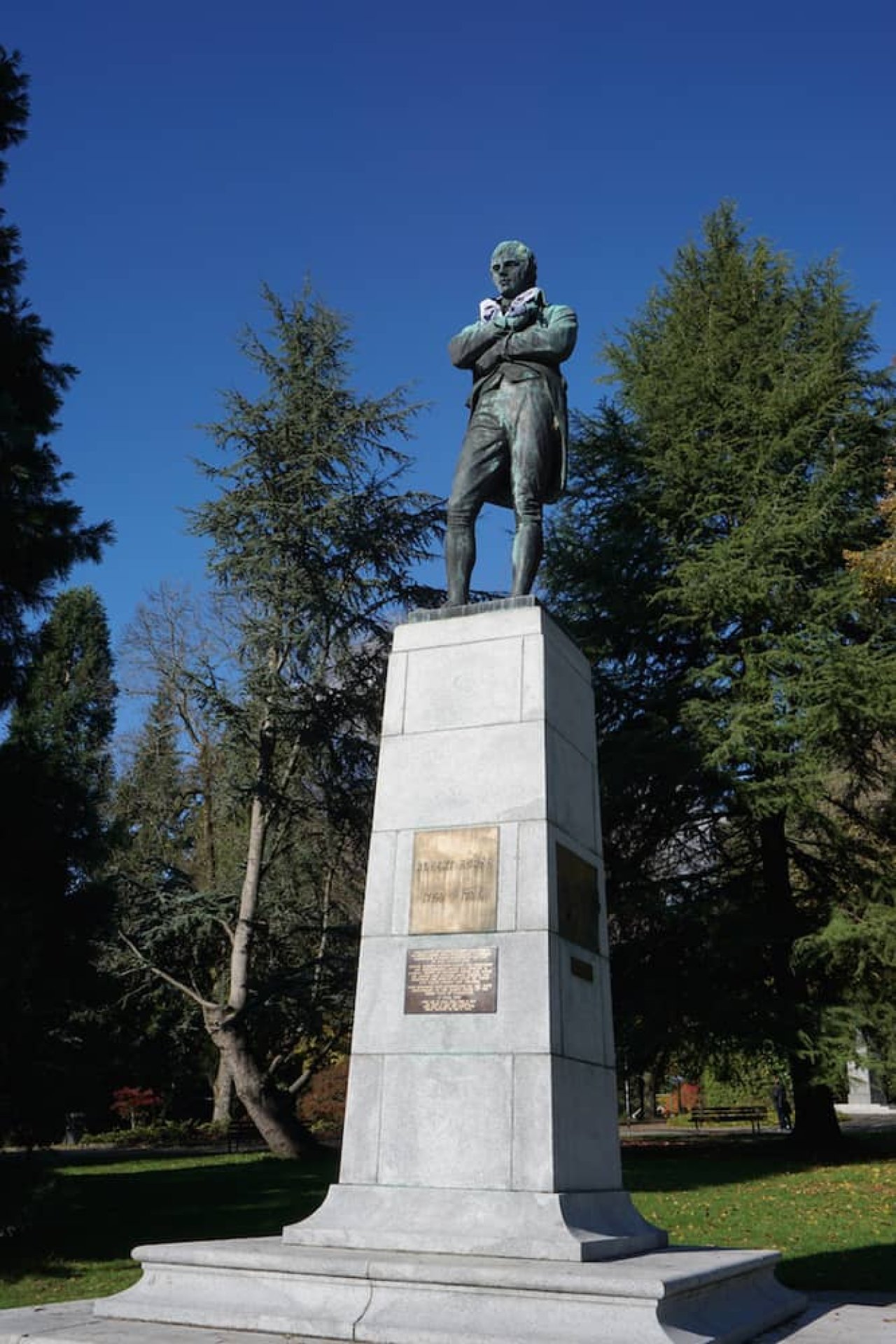 Address
Stanley Park Drive
Neighbourhood
Stanley Park
Description
In 1928, a memorial to this celebrated Scottish poet was dedicated in Stanley Park.  The statue was commissioned by the Vancouver Burns fellowship with help from the Scottish Orchestra and the Vancouver Scottish Choir.  Funds for the statue were collected through various fundraising activities. With sufficient funds in hand, the Burns fellowship attempted to commission a statue to be erected in Stanley park, but none of the design submissions looked enough like the poet. The fellowship instead  purchased replica of the Burns statue designed by George Lawson in Ayr in  Scotland, and had the statue shipped from England to Vancouver for a total cost of $5000.00. The unveiling ceremony for the statue took place in August 25th, 1928 at Hotel Georgia.
This memorial was rededicated on the 200th anniversary of the bard's death by the Burns Club of Vancouver on July 21st, 1996.
The monument is prominently located at the entrance of Stanley Park, across from the Stanley Park Rowing Club, along Stanley Park Drive.
Robert Burns (25 January 1759 – 21 July 1796), also known as Robbie Burns, the Bard of Ayrshire was a Scottish poet and lyricist. He is widely regarded as the national poet of Scotland and is celebrated worldwide.
Source
Vancouver Archives, Wikipedia
Contact
Please Share Your Stories!
Send us your stories, comments or corrections about this site.