Overview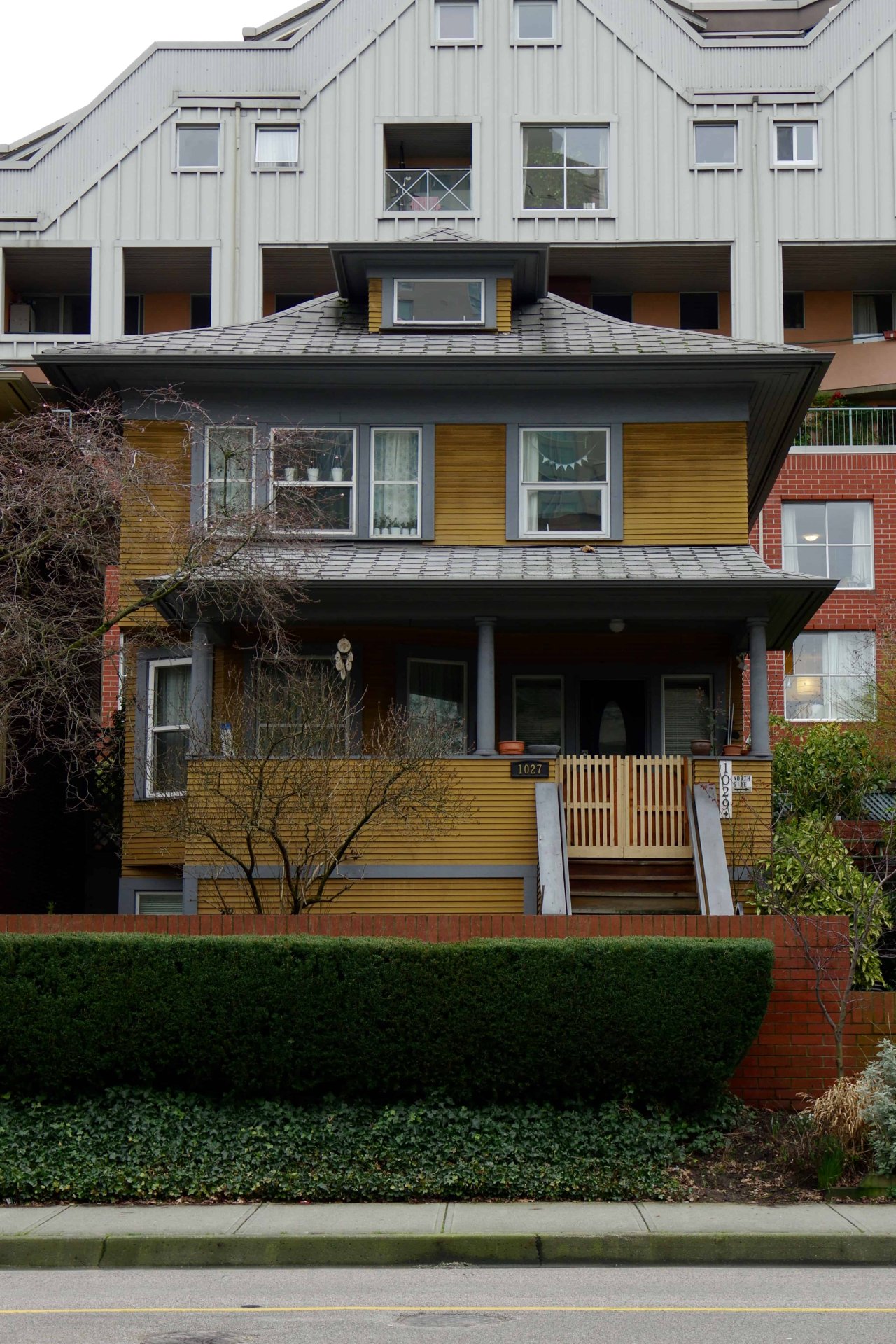 Address
1027 Pacific St, Vancouver BC
Significance
B: Significant
Description
Built in 1902 by Edward Hunt, this house, along with the other eight Edwardian houses in this row, was saved from demolition in 1983-1985 with the completion of rear yard infill, and is now part if the Pacific Heights Housing Co-operative developed by architect Roger Hughes. The houses were moved forward and regrouped as four pairs, and converted into duplexes.
The Heritage Register lists 1027 as the original address, and the current addresses are 1027 & 1029 (duplex).
The houses have been painted with authentic colours under the Vancouver Heritage Foundation's True Colours Program, and represent a traditional streetscape of heritage homes.
Prominent Canadian figure, Anne Greenup, was recorded as living in 1027 Pacific Street between 1920 to 1931 (Camille Robert, Doctoral Student). Anne Greenup was the first president and among the founders of the Coloured Women's Club of Montreal, the first organization of black women in Canada.
Source
City of Vancouver Heritage Plaque, Vancouver City Directories, Exploring Vancouver The Architectural Guide by Harold Kalman & Robin Ward
More information
Contact
Please Share Your Stories!
Send us your stories, comments or corrections about this site.