Overview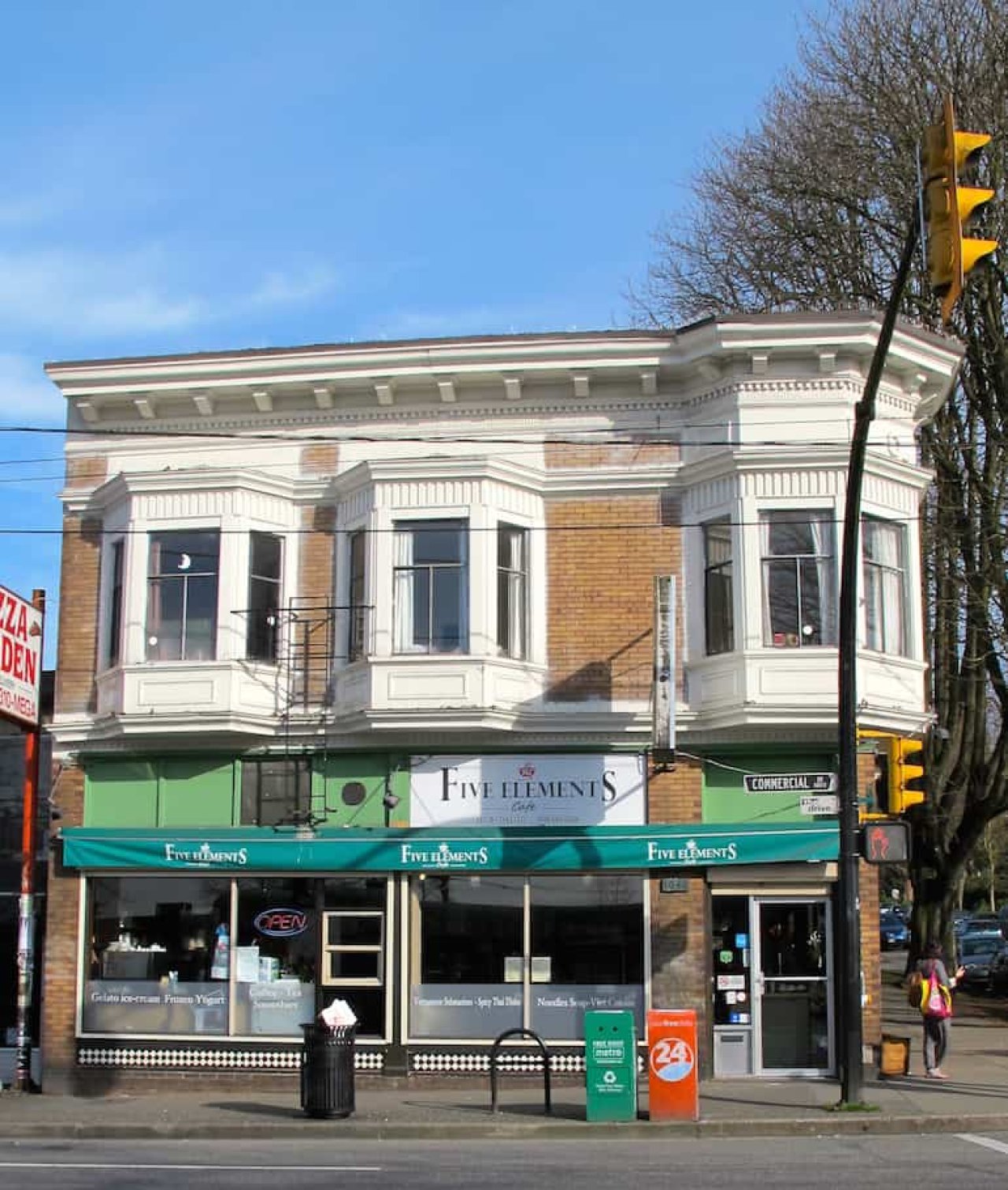 Address
1046 Commercial Dr, Vancouver BC
Neighbourhood
Grandview-Woodland
Significance
B: Significant
Description
This Edwardian-era commercial building has served as an anchor on the corner of Commercial Drive and Napier Street for more than 100 years. As with many of the small commercial buildings lining Commercial Drive, 1046 Commercial Dr. has apartments on the upper storey, with store frontages at street level. The building once featured a tall spire on the corner that disappeared at some point between the mid-1950s and the mid-1970s. The letters "B.C. Block" that appear prominently on the upper storey are also visible in early archival photos.
Over the years, this Edwardian building has been home to a series of businesses and services, including the Royal Bank of Canada (1910-1924), a post office (1926-1936), a YWCA Club (1938-1948), an auctioneering firm (1949-1951) and a Sears store (mid-1950s). The second half of the 20th century saw the building occupied by tire shops (Canada Vulcanizing & Equipment from 1958 to1960 and RCI Canada from 1961 to1964), Ace Novelties (1968-1981), and for more than three decades, Tony's Deli (1981-2013). As of 2020, the building is home to a new restaurant called The Lunch Lady (successor to the Five Elements Restaurant that was at this location from 2013 to 2019) that serves Vietnamese street food and brings with it a new mural on the side of the building.
Source
British Columbia City Directories 1860-1955, Historical Database of Grandview Properties, City of Vancouver Archives
Contact
Please Share Your Stories!
Send us your stories, comments or corrections about this site.