Overview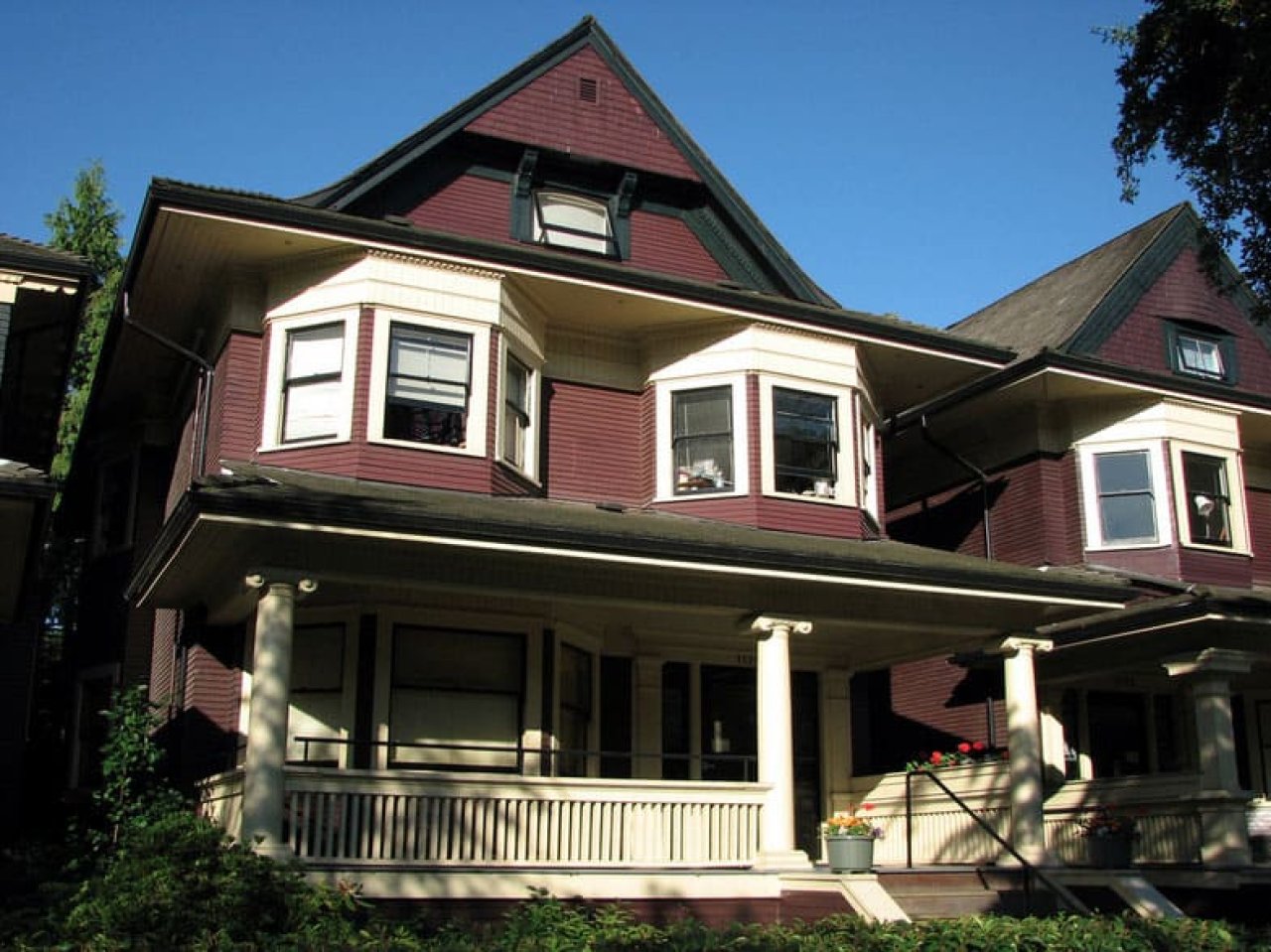 Address
1120 Comox St, Vancouver BC
Significance
A: Primary Significance
Description
Stanley Judson Steeves buit this house as a speculative project in 1904 as one of a number he undertook in the area.
This home is a copy of 1122 Comox, also built by Mr. Steeves and designed by noted architects Parr and Fee, although this home's adornments have been somewhat modified; the gable is different, as are the porch columns.
It is a good example of Edwardian Builder style and features notable bay windows and a generous front porch. William Moore, a 'commercial' traveller was the first occupant.
This house is painted in VHF True Colours: Body – Hastings Red, Trim – Edwardian Buff, Watertable – Edwardian Buff, Sash – Gloss Black, Gables – Hastings Red, Deck and Stairs – Edwardian Porch Grey .
More information
Contact
Please Share Your Stories!
Send us your stories, comments or corrections about this site.