Overview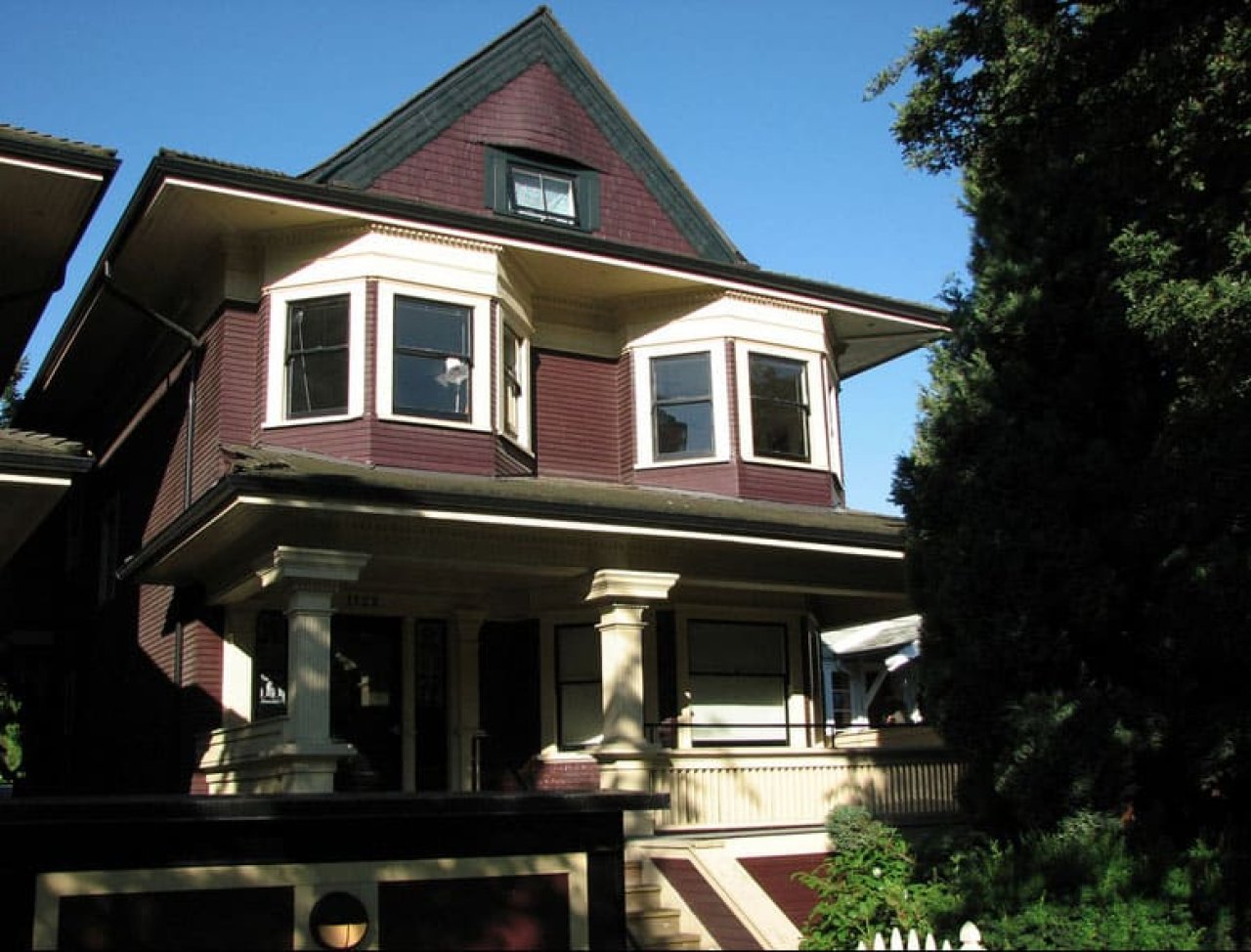 Address
1122 Comox St, Vancouver BC
Significance
A: Primary Significance
Description
This house was built in 1904. The builder and first owner was Stanley Judson Steves. He hired the well-regarded team of architects Thomas Fee and John Parr to design this house. He then built a virtual copy next door at 1120 Comox. The first resident was Andrew D. Johnson, a tailor at the firm Johnson and Higgens. He purchased the property around 1905 and remained there up to and including 1916.
Architectural details: There is delicate shingled trim on the inside edge of the front gable that is also reproduced on the rear gable. The level of detail on the porch columns is unique within the block and prefaces the pilastered doorway with its remarkable stained glass side windows. The artistic detail on all aspects of this home point to the competence and care integral to the execution of design by both the builder and architect.
The house is painted in VHF True Colours: Body – Hastings Red, Trim and Watertable – Edwardian Buff, Sash – Gloss Black, Deck and Stairs – Edwardian Porch Grey.
Source
Blair Petrie, Mole Hill Living Heritage
More information
Contact
Please Share Your Stories!
Send us your stories, comments or corrections about this site.