Overview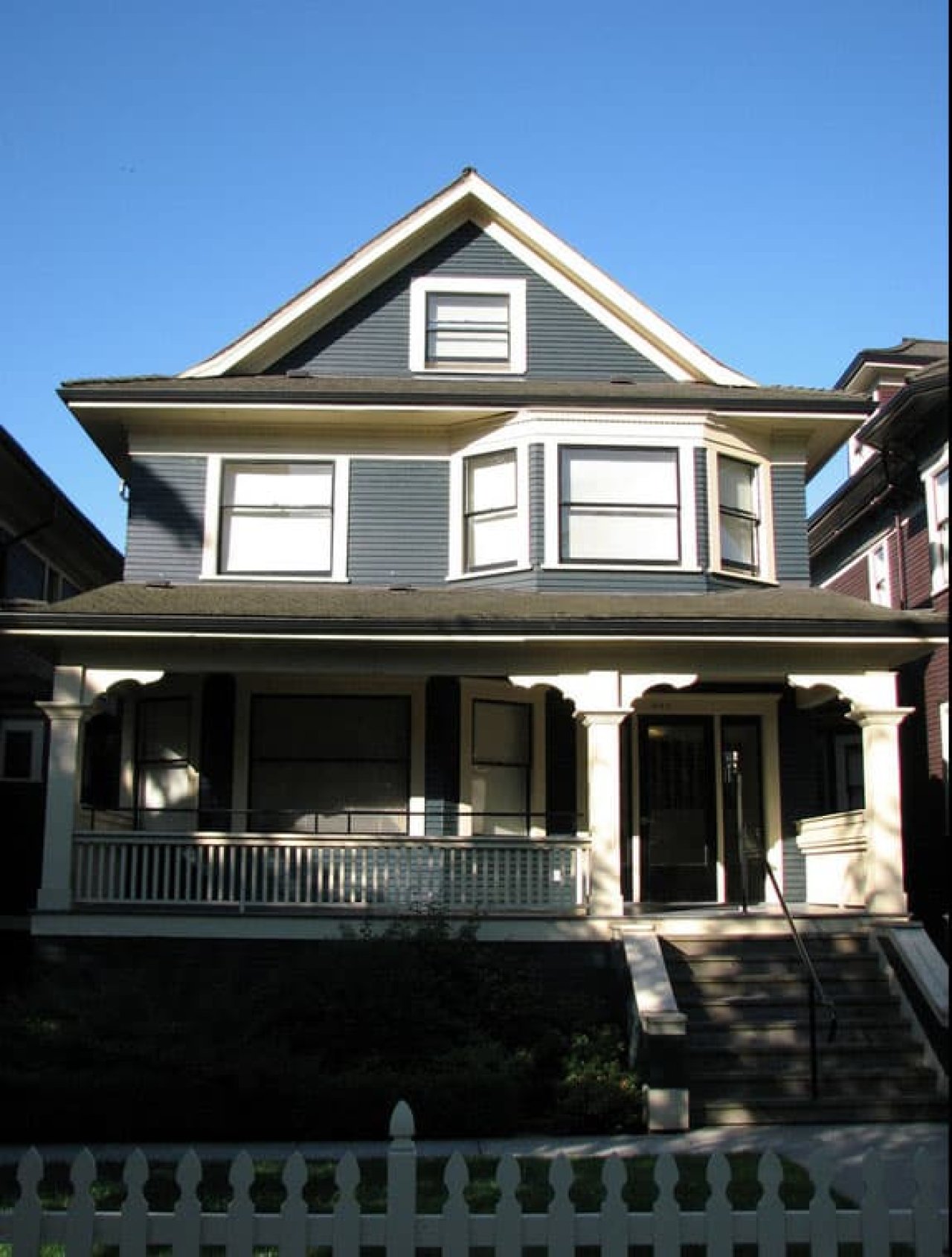 Address
1140 Comox St, Vancouver BC
Significance
B: Significant
Description
This house was built in 1907 by speculative builder Peter Agren, who was the first owner. Agren also built Washington Court at 998 Thurlow. The architectural details of gable roof, large front porch with square pillars, asymmetrical entry, and a large bay window are typical of many houses in Vancouver at that time. These housing types were favoured by many local speculative builders, who culled ideas from designs in pattern books, magazines and millwork catalogues.
The Williscrofts were the first family in residence here. Benjamin B Williscroft was a contractor, so he was probably a friend or partner of Agren's. Jean Williscroft was a dressmaker and bodicemaker and Mabel Williscroft was employed at Charles H. Hills Ladies' furnishings.
The house is painted in VHF True Colours: Body – Comox Green, Trim – Edwardian Buff, Watertable – Edwardian Buff, Sash – Gloss Black, Deck and stairs – Edwardian Porch Grey
Source
Blair Petrie, Mole Hill Living Heritage, Mole Hill Community Housing Society pamphlet
More information
Contact
Please Share Your Stories!
Send us your stories, comments or corrections about this site.