Overview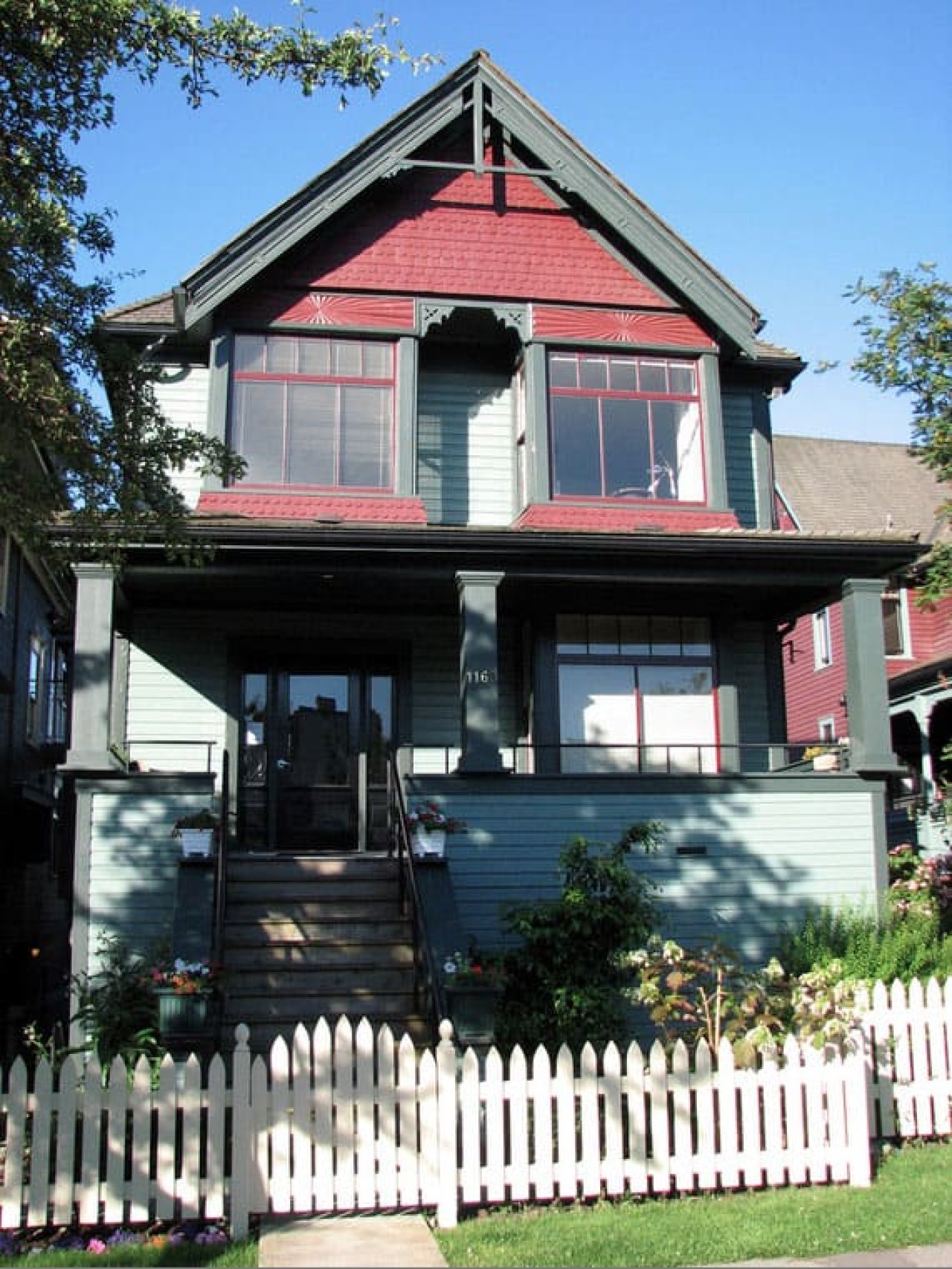 Address
1160 Comox St, Vancouver BC
Significance
A: Primary Significance
Description
W.A Mace, a contractor and carpenter, built this unusual Queen Anne style house, and could be the designer as well. The decorative detailing is of high quality and the symmetrical square bays are an unusual feature.
This block of houses, between Comox and Pendrell Streets named Mole Hill contains one of the most siginificant remaining groupings of early West End residential houses.
This house is painted in VHF True Colours: Body – Pendrell Verdigris, Trim – Pendrell Green, Watertable – Pendrell Green, Sash – Hastings Red, Gable – Pendrell Red, Deck and Stairs – Edwardian Porch Grey.
Source
Mole Hill website and Vancouver Heritage Inventory Phase II 1986 Summary Report
More information
Contact
Please Share Your Stories!
Send us your stories, comments or corrections about this site.