Overview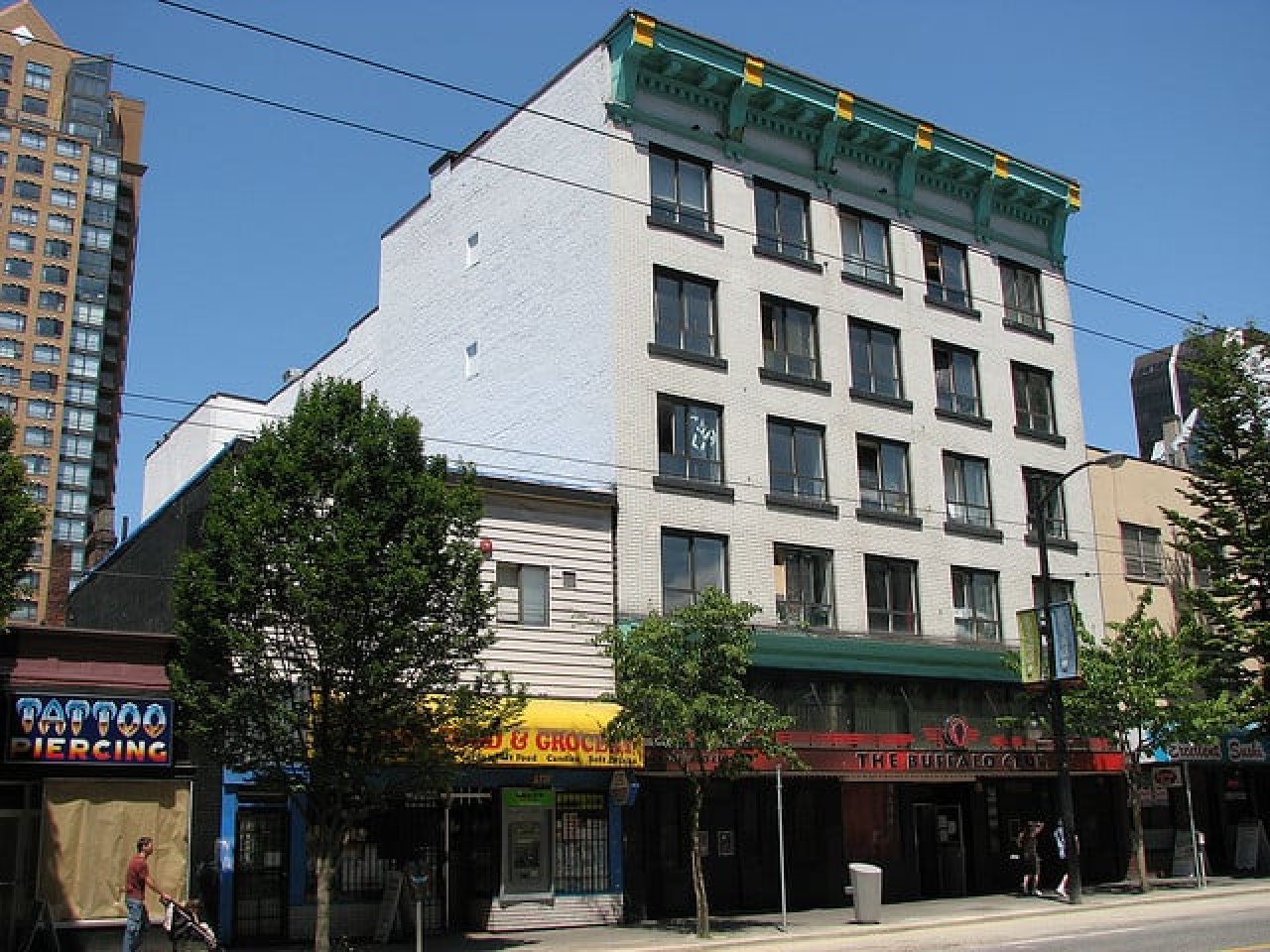 Address
1161 Granville St, Vancouver BC
Significance
C: Contextual or Character
Description
St Helen's Hotel (1911) was designed by Parr and Fee, an architectural partnership that lasted from 1899 to 1912. Parr and Fee designed many of the buildings on Granville Street.
The building is Edwardian Commercial, a style known for light-coloured facades, symmetry, and limited ornamentation.
The building is now a Single Room Occupancy (SRO) hotel. SRO hotels were an integral part of Granville Street's growth, as many of the businesses on the street catered to the working-class residents in these rooms.
The building, managed by Atira, was renovated between 2008-2010 at a cost of $6.7 million.
Source
City of Vancouver Low Income Housing Survey, Building History, Vancouver Business Improvement Society, Vancouver Rapid Transit Historical and Heritage Assessment
Contact
Please Share Your Stories!
Send us your stories, comments or corrections about this site.