Overview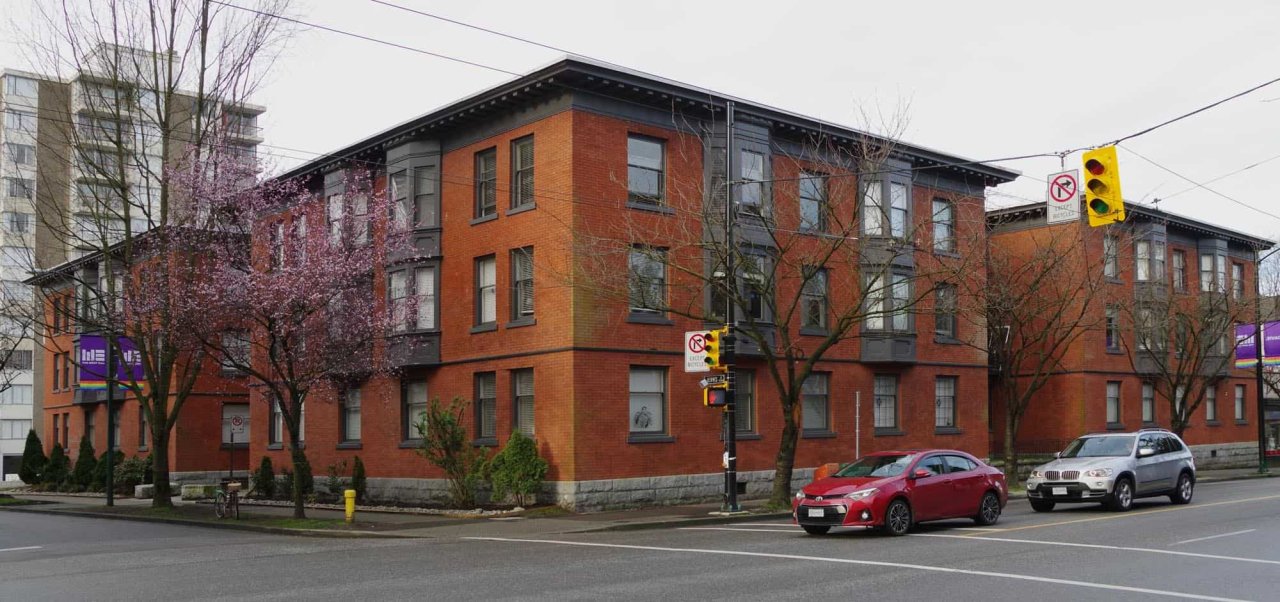 Address
1209 Jervis St, Vancouver BC
Significance
B: Significant
Description
Blenheim Court Apartments is a low-rise residential apartment located off Davie Street at 1209 Jervis Street. Built in 1910 by John A. Seabold, the original name of the building was John A. Seabold Apartment Building. An American-born German, Seabold immigrated to Canada with his wife in 1900 and built several projects in Vancouver including the Capitola Apartments on Thurlow and Davie Streets, and the Empire Hotel on East Hastings Street.
The architect for Blenheim was Arthur J. Bird. Arriving in Canada from England in 1907, Bird played an influential role in Vancouver's development. He introduced modern masonry building techniques, building some of the City's first multi-storey residential buildings and numerous civic buildings from 1919 to 1933 when he served as Chief City Architect and Building Inspector.
Blenheim Court's red brick body, large bay windows, and detailed cornices and eaves make it characteristic of both Italianate and Queen Anne Revival styles. Blenheim Court was renovated and restored in 2008 by Gordon Nelson Inc.
Other buildings in the area with similar architectural design by Arthur J. Bird include Washington Court on Thurlow Street.
Source
Tara Padidar, VHF Files, Vancouver Building Permits, Changing Vancouver, Biographical Dictionary of Canadian Architect 1850-1950, https://gordonnelsoninc.com/previous-apartments/1290-jervis-street/, The Canadian Encyclopedia- Canadian Architecture
Gallery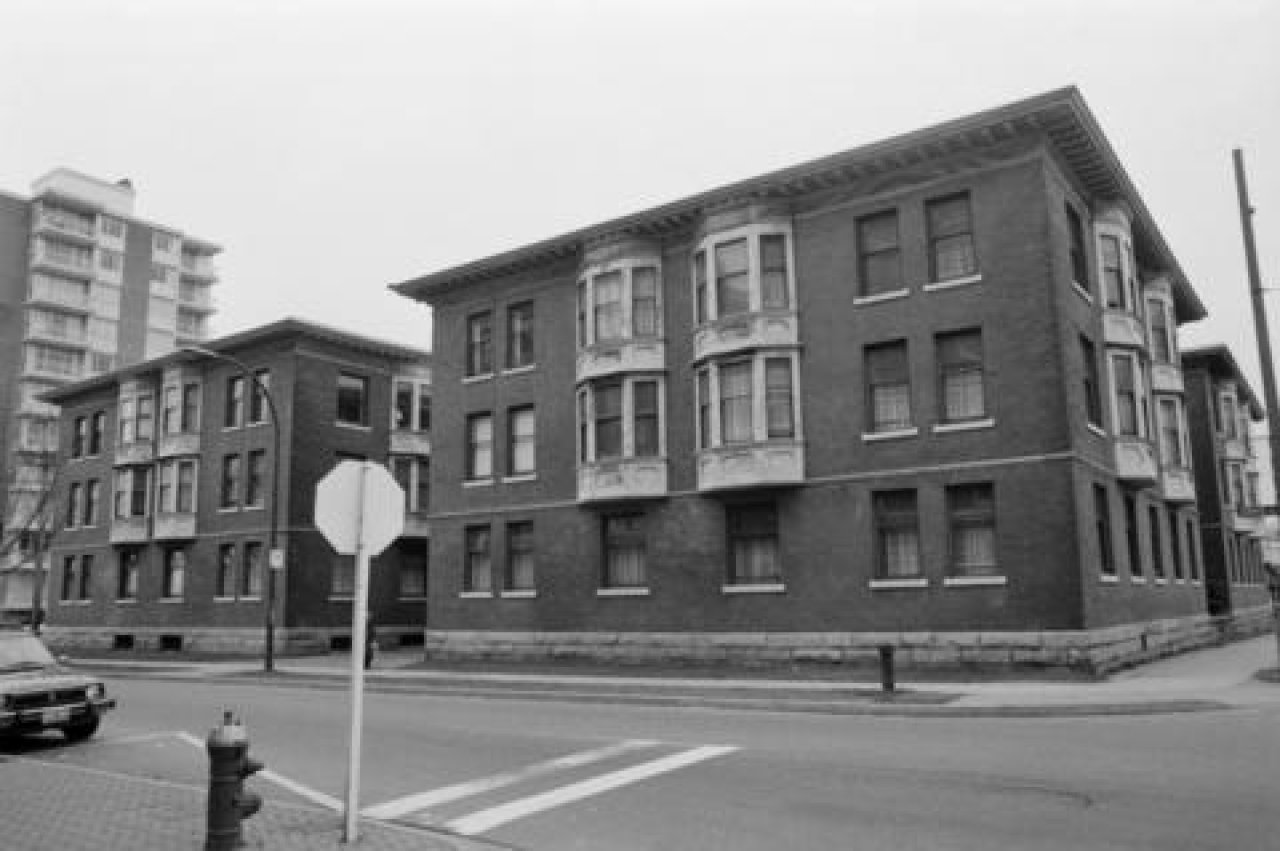 1209 Jervis Street c. 1985 Source: City of Vancouver Archives Item : CVA 790-1682 - 1209 Jervis Street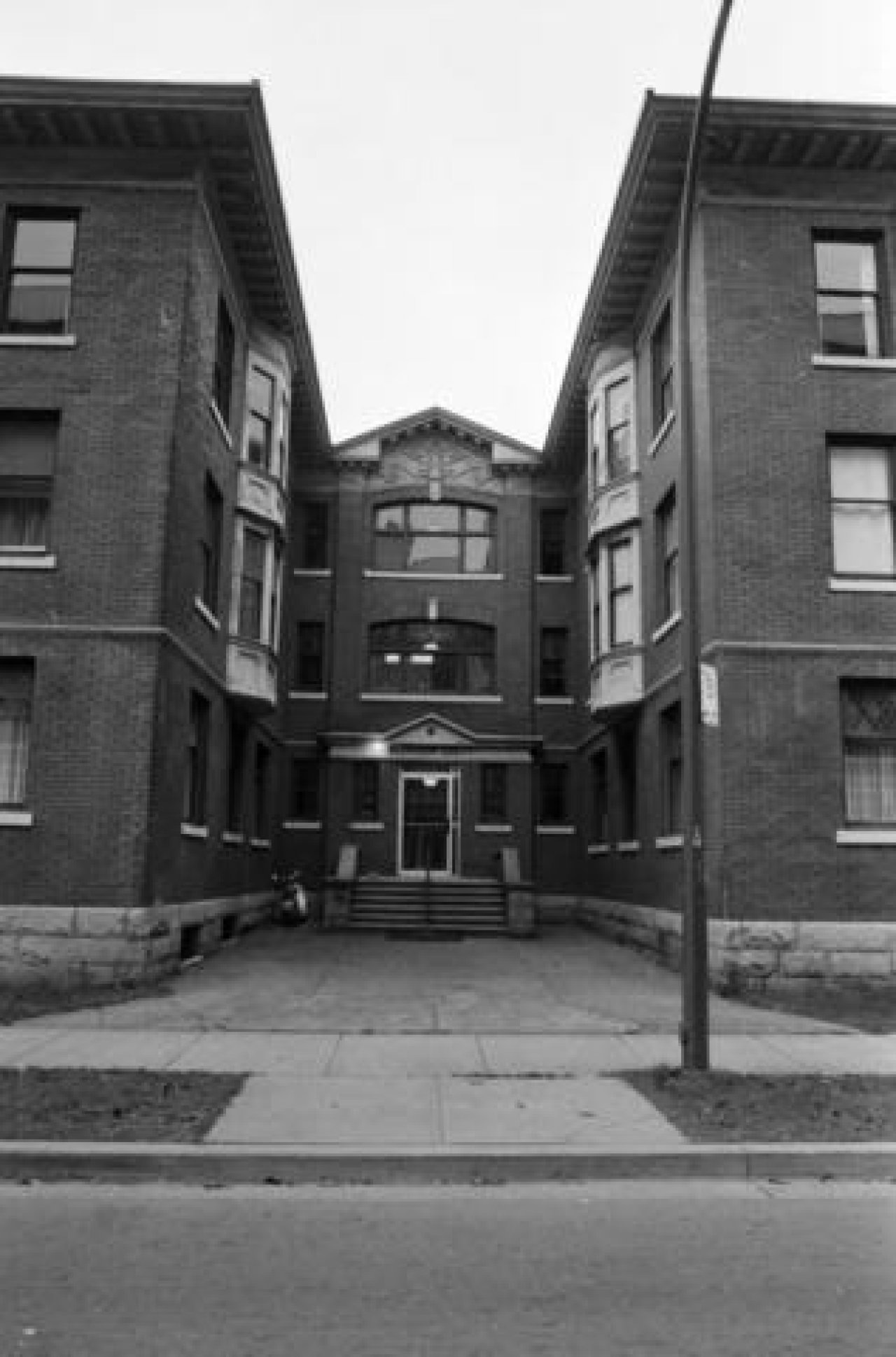 1209 Jervis Street Blenheim Court c. 1985 Source: City of Vancouver Archives Item : CVA 790-1683 - 1209 Jervis Street
Contact
Please Share Your Stories!
Send us your stories, comments or corrections about this site.