Overview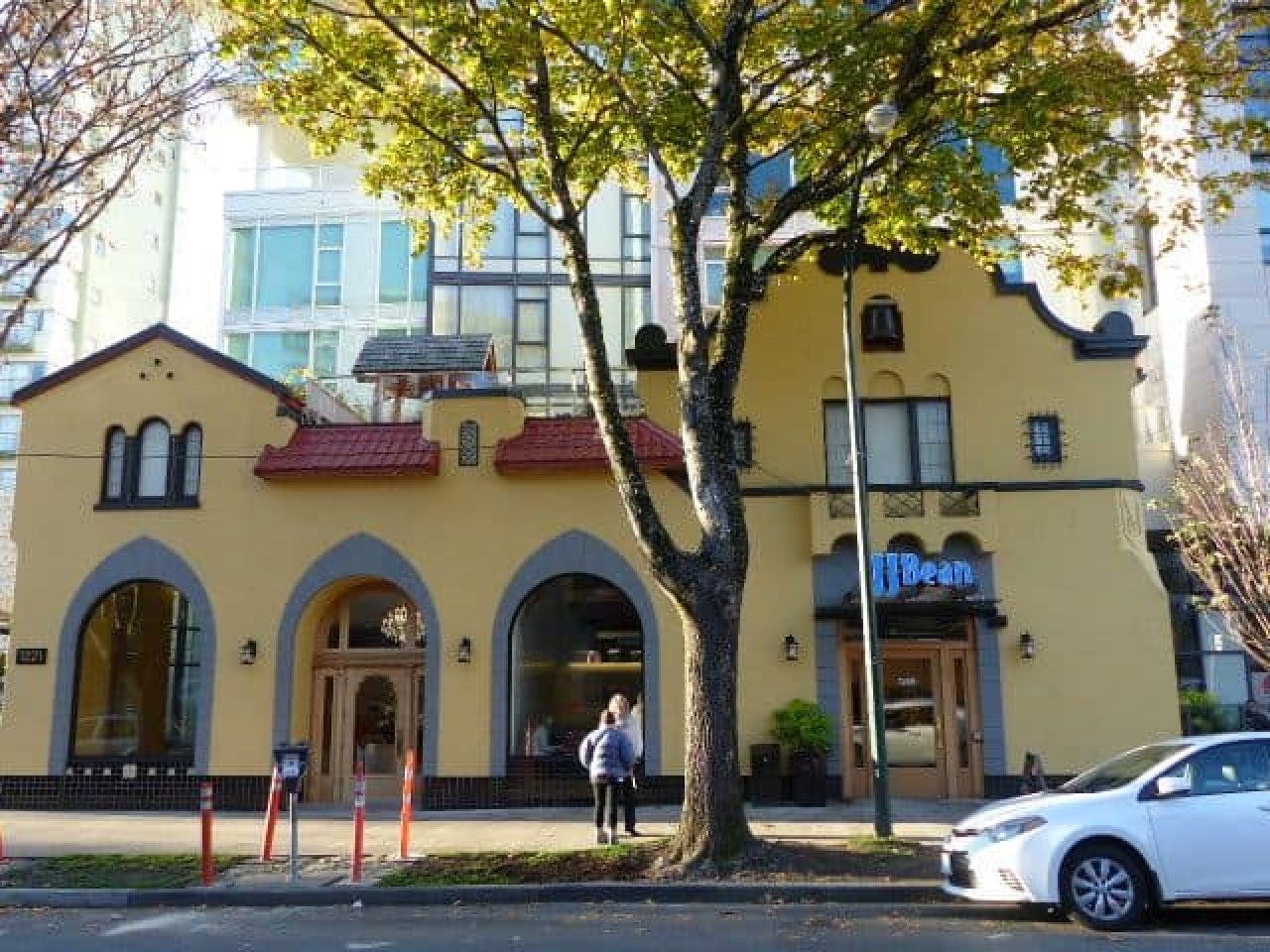 Address
1211-1215 Bidwell St, Vancouver BC
Significance
C: Contextual or Character
Description
Maxine Beauty School (MBS), a two-storey Mission Revival style concrete building, was the work of two noted BC architects, Thomas B. McArravy and Ross Lort.
In 1930, beauty shop owner Maxine E. MacGilvray opened Maxine College of Beauty Culture (MCBC) at 1215 Bidwell Street, next door to her beauty salon at 1211 Bidwell Street.
In 1936, she and Ivor Bebb, her husband-business partner, replaced MCBC with a new, Mission Revival style building designed by McArravy to home Maxine Beauty School.
Notable elements in the building's front included the three Gothic arches at ground level, round-arched windows and main entry, metal tile parapet, and metal tile roof overhangs with exposed rafters. In 1940, Lort expanded the building by adding a two-storey eastern section with a curvilinear parapet, curved "Baroque" gable, and mission bell. The picturesque facade represents a style rarely seen in Vancouver.
Maxine Beauty School was demolished and replaced with The Alexandra, a 21-storey rental and condo tower (completed in 2014); however, its distinctive facade was retained and incorporated into the ground level commercial space.
Source
BC Directories, Robert Lemon Statement of Significance, Eve Lazarus, John Atkin
More information
Contact
Please Share Your Stories!
Send us your stories, comments or corrections about this site.