Overview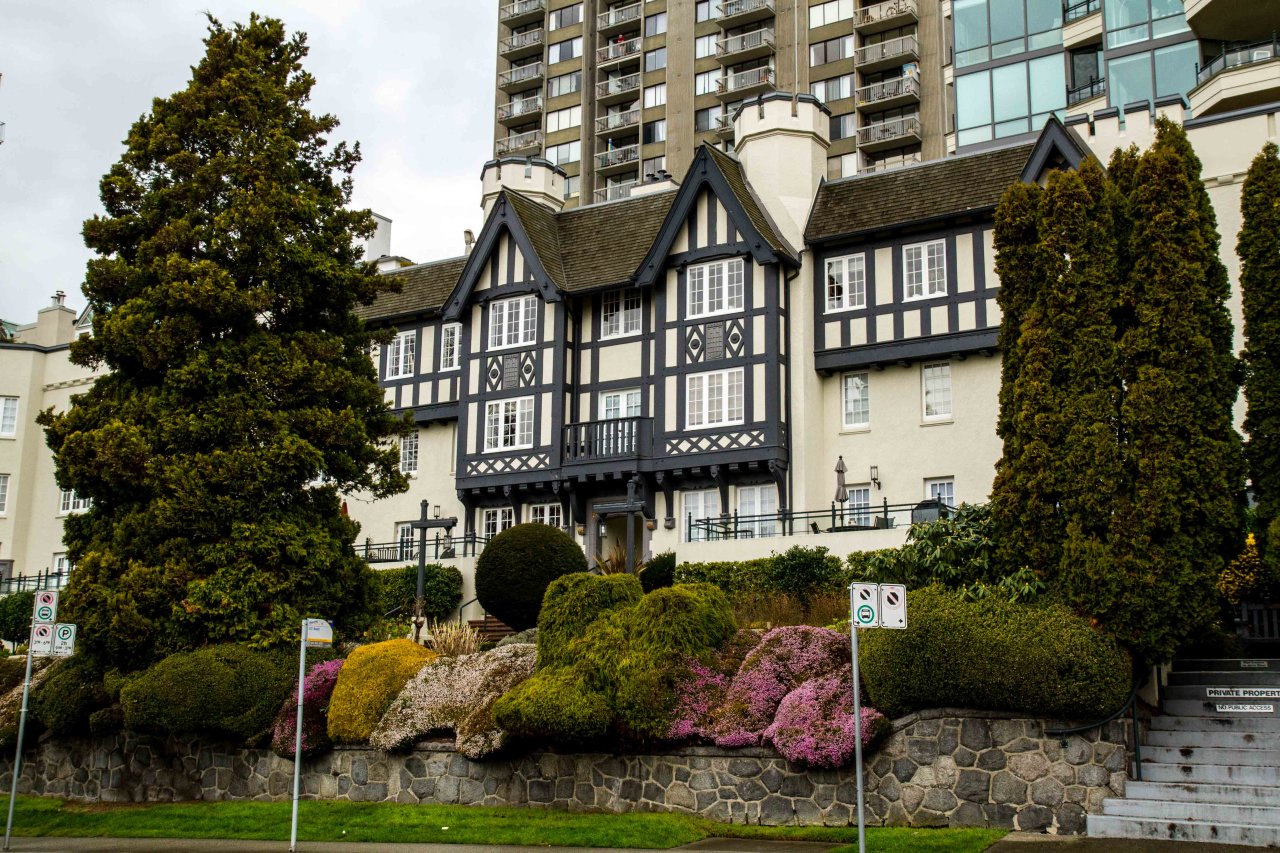 Address
1311 Beach Avenue, Vancouver BC
Significance
A: Primary Significance
Description
Prominently located near the beach, Tudor Manor was built as a three-storey apartment building in 1927-1928, designed by Townley and Matheson. Its half timber decoration, turrets, and massing are characteristic of Tudor Revival architecture.
In 1987, a 23-storey residential tower designed by Paul Merrick Architects was constructed behind the refurbished facade of the original building. An example of adaptive reuse in the city, the tower solution was chosen as it interrupted fewer views, cast fewer shadows and ensured the original building could be rehabilitated economically.
Source
City of Vancouver Heritage Plaque, Exploring Vancouver The Architecture Guide by Harold Kalman & Robin Ward
Contact
Please Share Your Stories!
Send us your stories, comments or corrections about this site.