Overview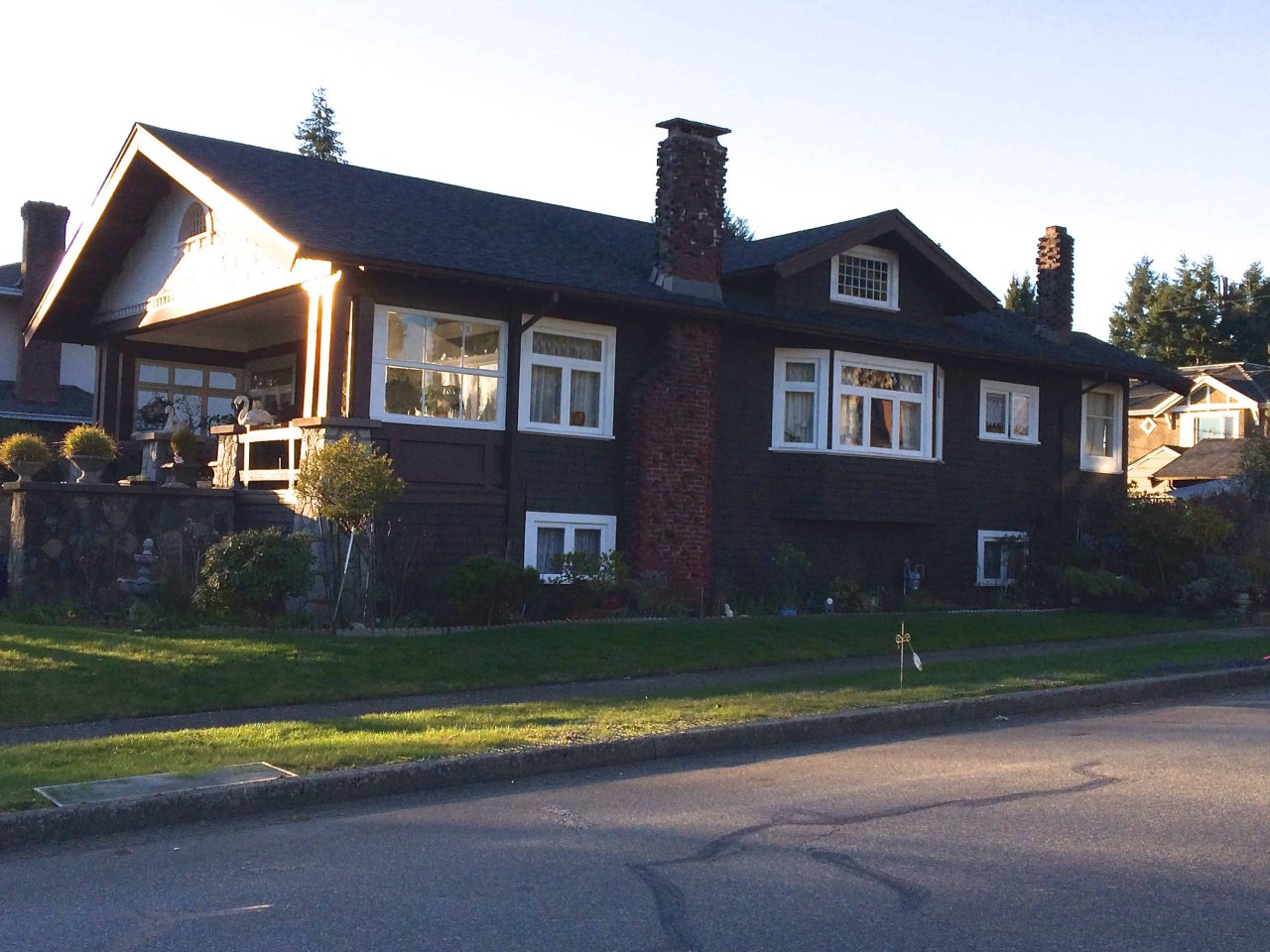 Address
1407 W 53rd Ave, Vancouver BC
Significance
B: Significant
Description
The home at 1407 West 53rd Ave., previously with the address 1407 West 54th Ave., is a classic Craftsman style home. Characterized by its full width porch and distinct stone front piers and balustrade, this style of home remained in style from 1910 to 1930 after being popularized by southern Californian architecture at the time.
Ernest S. McCadden, the owner and designer of the home, was issued a permit in 1924 to construct the home valued at $4000. Records indicate that two years prior to the construction of the home, McCadden also received a permit for a garage on the property. McCadden was a manager at the Langara Golf Course and lived at 1407 West 53rd Ave. for over two decades. George and Helen Harding, a retired couple, moved into the residence in the 1940s.
Located in Oakridge, this area is relatively young in comparison to many neighbourhoods in Vancouver. Oak Street became the city's new Jewish community after World War II, shifting from the Strathcona area. During the 1960s Oakridge began to see significant development with the influx of new families arriving to the area, and with them the addition of schools, hospitals, and community centers. Oakridge Mall, developed around the same decade, became Vancouver's first shopping center. Oak Street is also home to several religious landmarks, including the Unity Church, Unitarian Church, and Temple Sholom Synagogue.
Source
British Columbia City Directories 1860-1955, VanMap, Heritage Vancouver Building Permits Database
Contact
Please Share Your Stories!
Send us your stories, comments or corrections about this site.