Overview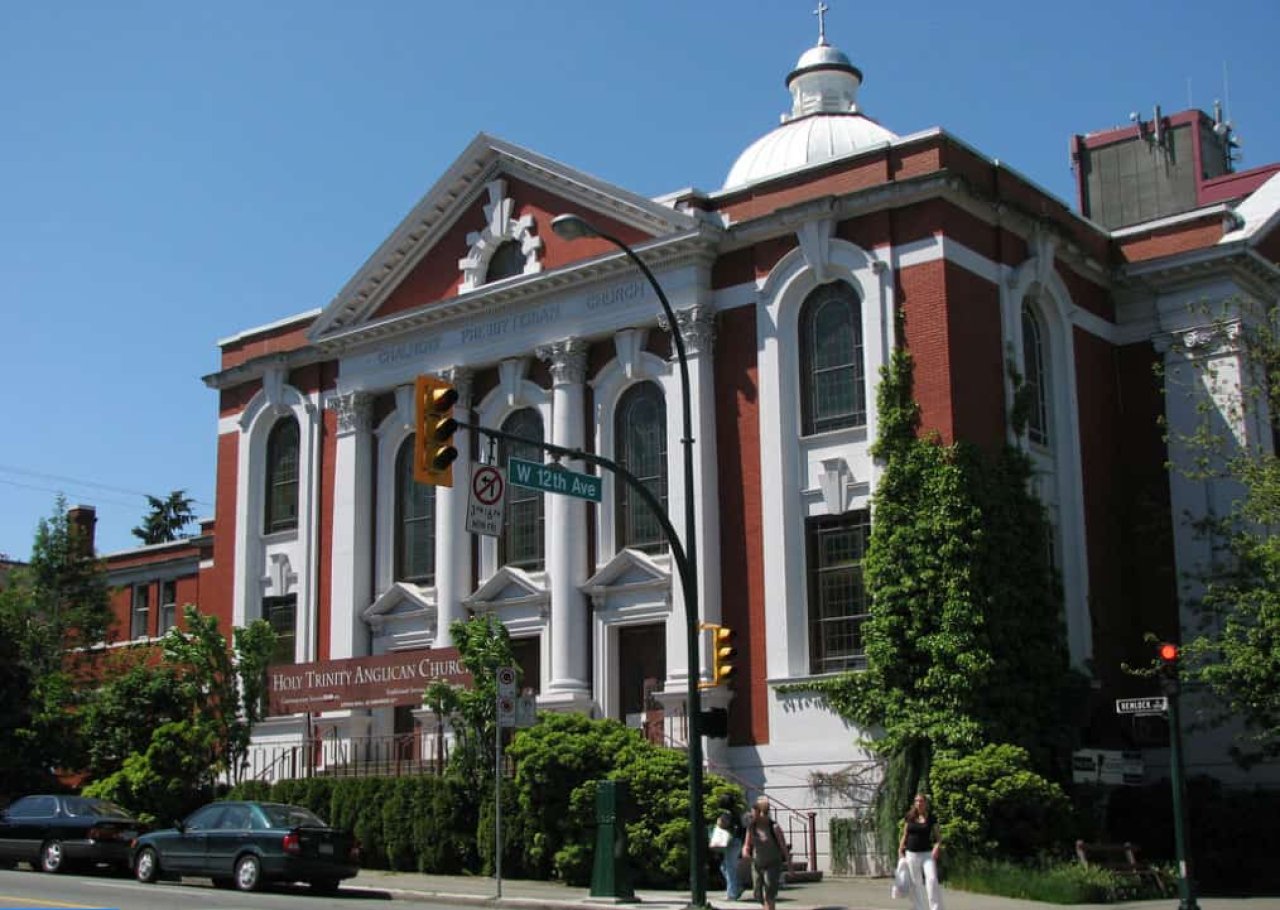 Address
1440 W 12th Ave, Vancouver, BC
Significance
A: Primary Significance
Description
Chalmers Presbyterian Church opened in August 1912. The church was built in response to the rapid pre-war expansion in Fairview and Shaughnessy. The building included a gymnasium, swimming pool, and classrooms.
The architects were Samuel Buttery Birds and Edward Evans Blackmore. The church's Neo-Classical style was a favoured style for Presbyterian churches of the time. The design is highlighted by pediments and massive columns, extensive use of stained glass, fine brickwork and pre-case ornamentation. There was a semicircular galleried Presbyterian interior.
Declining population caused the church to close in the 1990s. The building was taken over by the Anglican Church. Keith Sullivan, Donald Architecture designed the conversions to the church. The galleried interior was removed and a wing was added. It is currently called Holy Trinity.
Source
Exploring Vancouver: The Architectural Guide, Harold Kalman and Robin Ward, City of Vancouver Heritage plaque program
More information
Contact
Please Share Your Stories!
Send us your stories, comments or corrections about this site.