Overview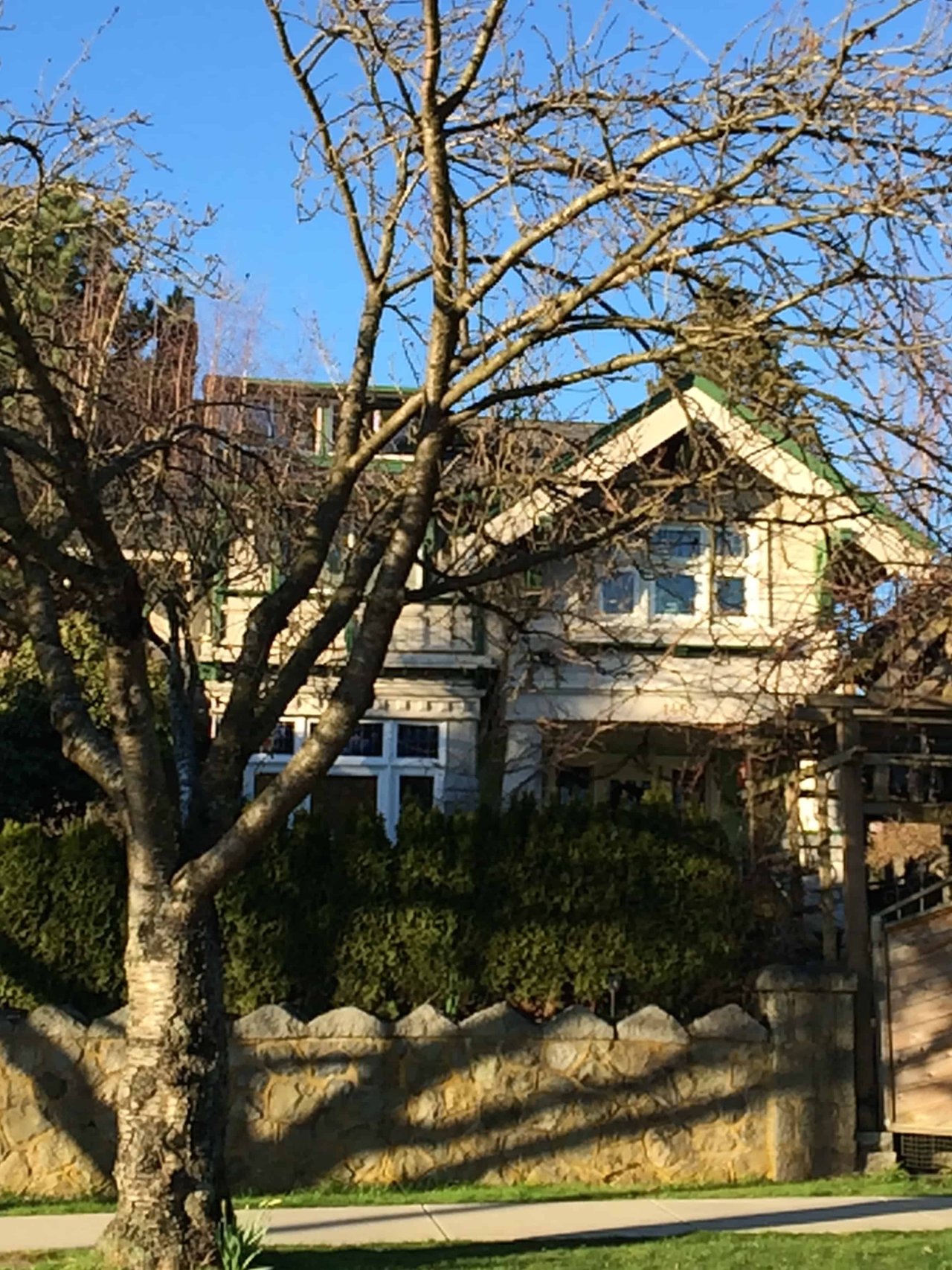 Address
1469 W 59th St, Vancouver BC
Significance
B: Significant
Description
The Craftsman Bungalow house at what was then 1455 West 59th Ave. was built in 1914. Prior to that year West 59th Avenue had been known as Park Road, but it was changed through a Point Grey municipal bylaw in 1914. The change in the address number from what was then 1455 to what is now 1469 came sometime after 1955. The surrounding neighbourhood was a determining factor in the name choices for Park Road as well as the nearby Park Drive due to the proximity of Oak Park, but the desire to have a more uniform street naming system prompted the change to West 59th Avenue.
The house at current-day 1469 West 59th Ave. was built by the architects James Clark Mackenzie and A. Scott Ker, who worked in a partnership together from 1913 until World War I. One of the most well-known buildings that emerged out of the Mackenzie and Ker partnership is the heritage-listed Iowa Mansion at 3498 Osler St. which has served over the years as a hotel, a rest home and a filming location for movies. More is known about Mackenzie than Ker, and according to the Biographical Dictionary of Architects in Canada he worked on many Tudor Revival houses that take after the work of Samuel Maclure. The house in question, however, is not Tudor Revival but is an example of the Craftsman Bungalow style, with its clapboard siding, low pitched cross-gable roof, half-timbering, leaded glass, partial-width porch, squared porch posts with the lower part made of stone and shingles, exposed rafters, and bargeboard. Inside the house, there are six bedrooms and four bathrooms.
This house has changed hands as well as addresses. The owner at the time of its construction in 1914 was A. A. Gray but the house does not show up in city directories until 1918, where it appears linked to Charles F McCulloch, who owned it for two years. By 1920, Ethelbert L Stinson had acquired the house and he continued to live in it until at least 1955, when records cease to be publicly available. Stinson was a proprietor and later manager of North Coast Welding Company until he retired in 1948.
Source
British Columbia City Directories 1860-1955, VanMap, Heritage Vancouver Building Permits Database, VHF's House Style Webtool, Elizabeth Walker: Street Names of Vancouver, Biographical Dictionary of Architects in Canada 1800-1950
Contact
Please Share Your Stories!
Send us your stories, comments or corrections about this site.