Overview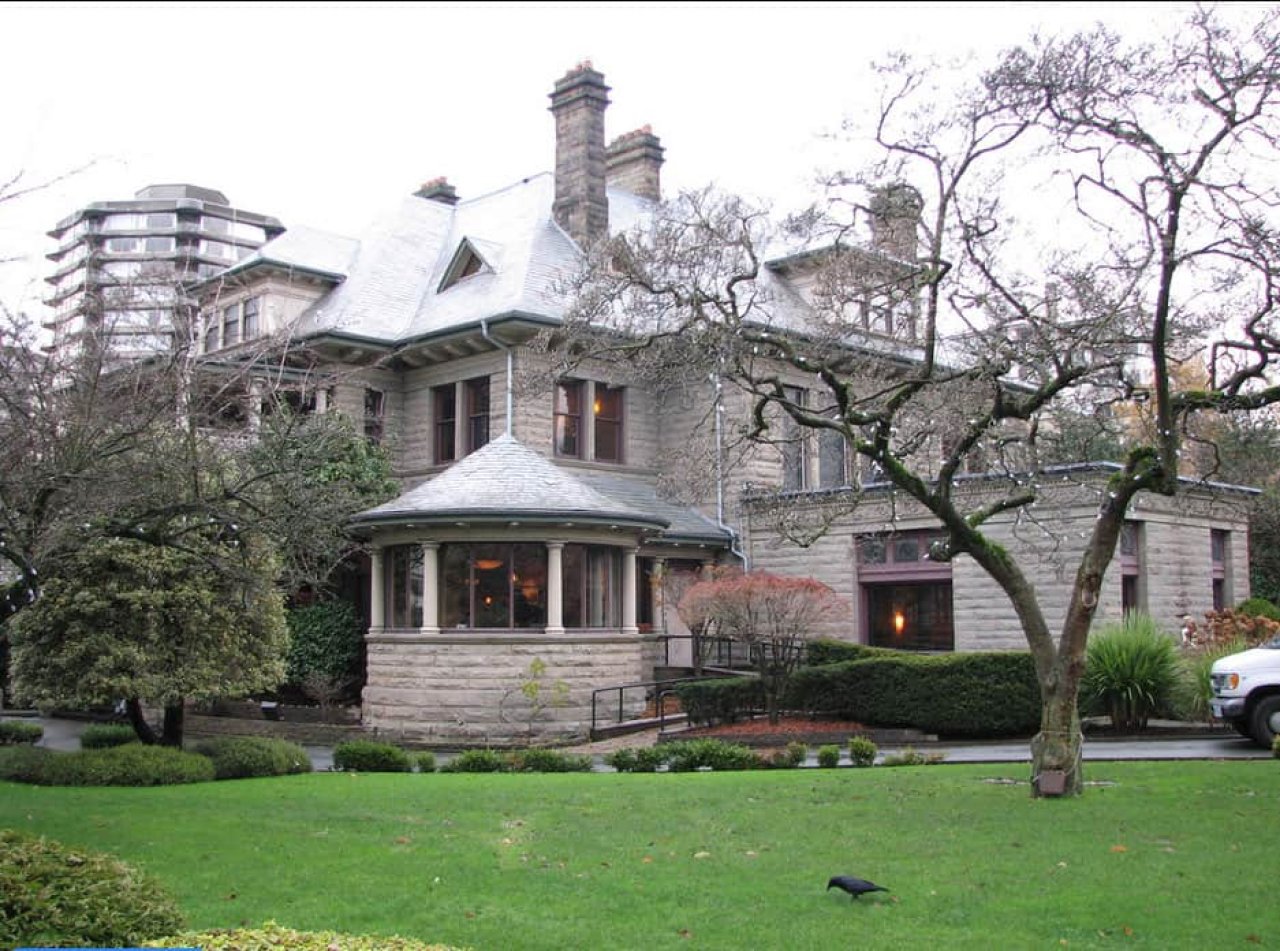 Address
1523 Davie St, Vancouver, BC
Significance
A: Primary Significance
Description
Designed by architect Samuel Maclure and constructed in 1900-1901, Gabriola mansion was for years the most impressive home in the West End. It was commissioned by Benjamin Tingley Rogers, one of Vancouver's most prominent industrialists and the founder of the BC Sugar Refinery, who later built an even larger home, Shannon Estate at 7255 Granville.
It features sandstone quarried on Gabriola Island on the porte cochère in Richardsonian Romanesque manner, with friezes carved in the Italian grotesque style. The grand staircase with a pre-Raphelite stained-glass window was designed by James Bloomfield and a fully excavated concrete basement was the first to be used in a Vancouver residence. Rogers died in 1918 and his widow moved to the 10-acre Shannon Estate.
Gabriola Mansion was subdivided as Angus Apartments in 1924 and became commercial restaurants in the 1970s- Hy's and the Macaroni Grill until 2008. It remained vacant until 2015. The mansion is being converted into market rental units and rezoned for new townhouses on the southeast corner of the lot.
Source
Vancouver Heritage Inventory Phase II 1986 Summary Report, Exploring Vancouver The Architectural Guide by Harold Kalman & Robin Ward
Gallery
Bob H
Contact
Please Share Your Stories!
Send us your stories, comments or corrections about this site.