Overview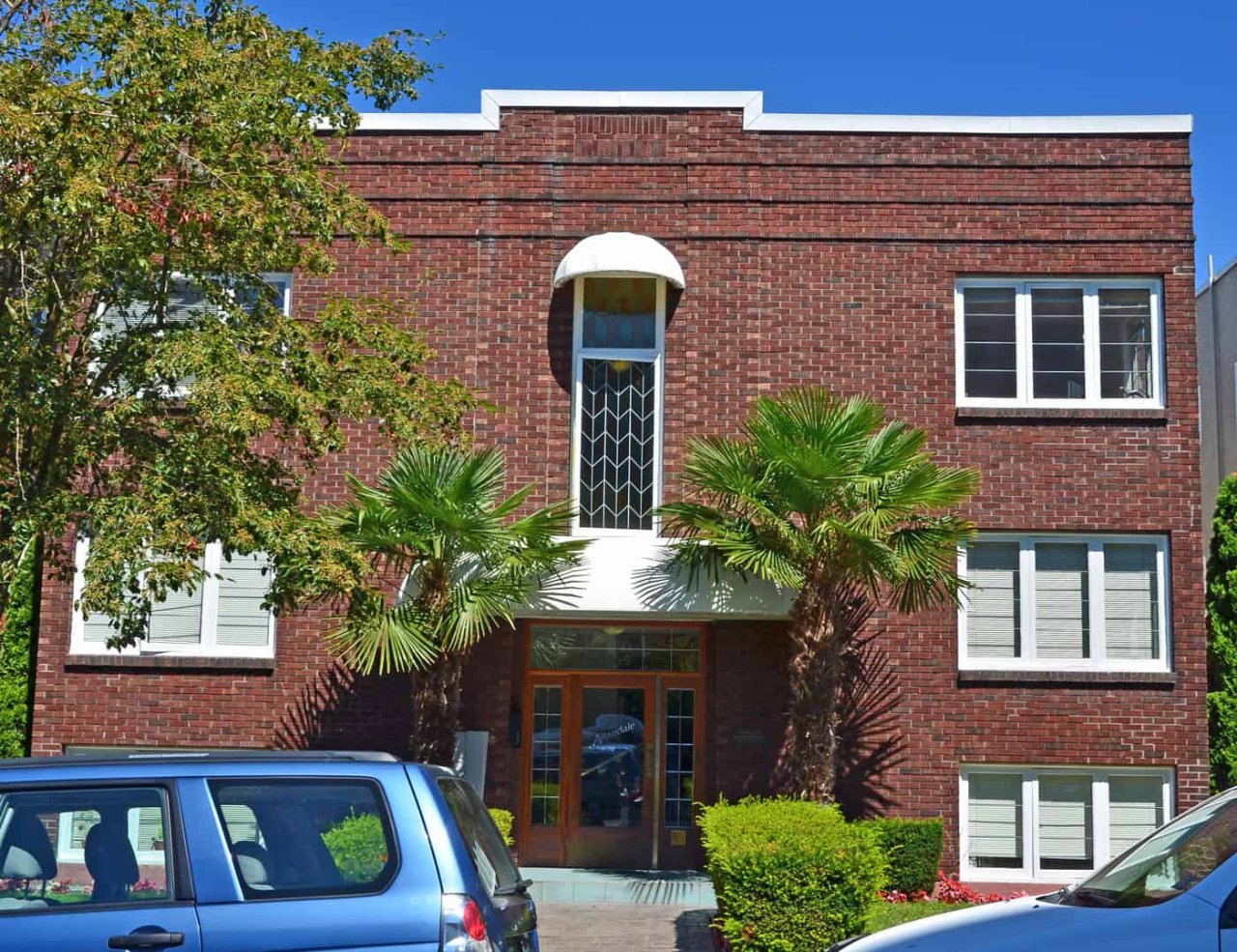 Address
1565 W 15th Ave, Vancouver BC
Significance
B: Significant
Description
The Allandale was built in 1940, and is nearly identical to the Margaret Rose (1545 W 15th ave) which was built at the same time, and designed by Ross Lort. Lort is responsible for many of Vancouver's apartment blocks, including the Grange and Canterbury, also on the heritage register. The Allandale was was designed to fit into the streetscape constructed over a decade earlier, but while the Allandale has Spanish Colonial Revival features, it also displays a simpler aesthetic, with rectilinear details, coinciding with Lort's move away from Revival styles to Moderne.
Unlike the Madrona and the Oxford down the block, brick on the Allandale only makes up the front facade, while the rest is finished with stucco. The curves, arches and eaves of Spanish Colonial and Mission Revival styles are gone, replaced with simple rectangular parapet, windows and doors, and a flat roof. Patterns in the brick, and stained glass adds visual interest, and tie the Allandale into the streetscape.
Source
British Columbia City Directories, Dictionary of Canadian Architects
Contact
Please Share Your Stories!
Send us your stories, comments or corrections about this site.