Overview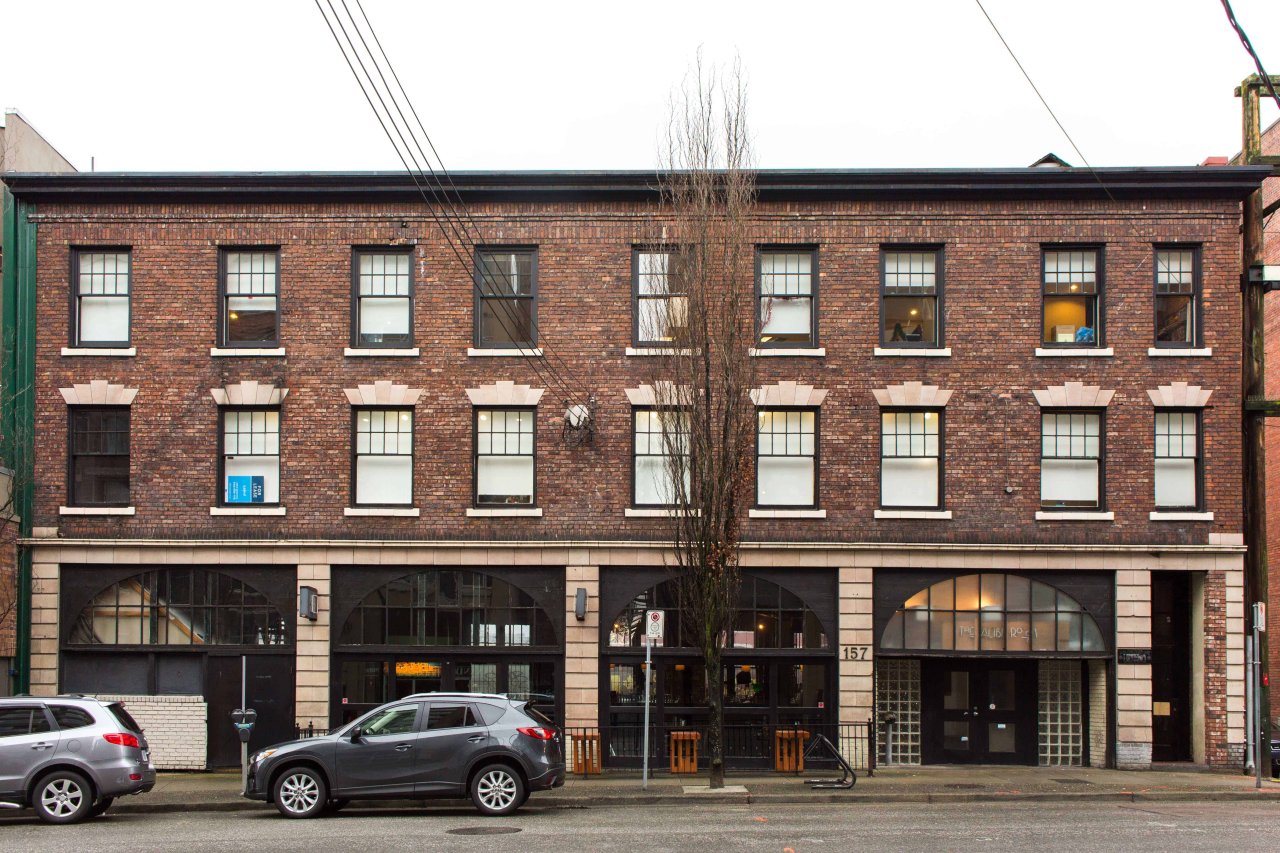 Address
157 Alexander St, Vancouver BC
Significance
C: Contextual or Character
Description
This Classical Revival style three storey, brick and terra cotta warehouse was built in 1913 for E.W. Cook and Co. (as a hide and fur warehouse for Jacobsen and Goldberg Co.).The warehouse is of value as the only commercial work of distinguished and prolific Canadian architect William Marshall Dodd to have been identified in Vancouver.
The building has also been home to the Grinnall BC Glove Manufacturer, maker of gloves used by locomotive engineers and H.G. White Company importers and exporters. In the 1970s, the building was converted into offices.
The building is unusual for having had windows on all four elevations (three remain visible). This feature is a reminder of the access road to the Canadian Pacific Railway tracks to the east.
Source
Canada's Historic Places
Contact
Please Share Your Stories!
Send us your stories, comments or corrections about this site.