Overview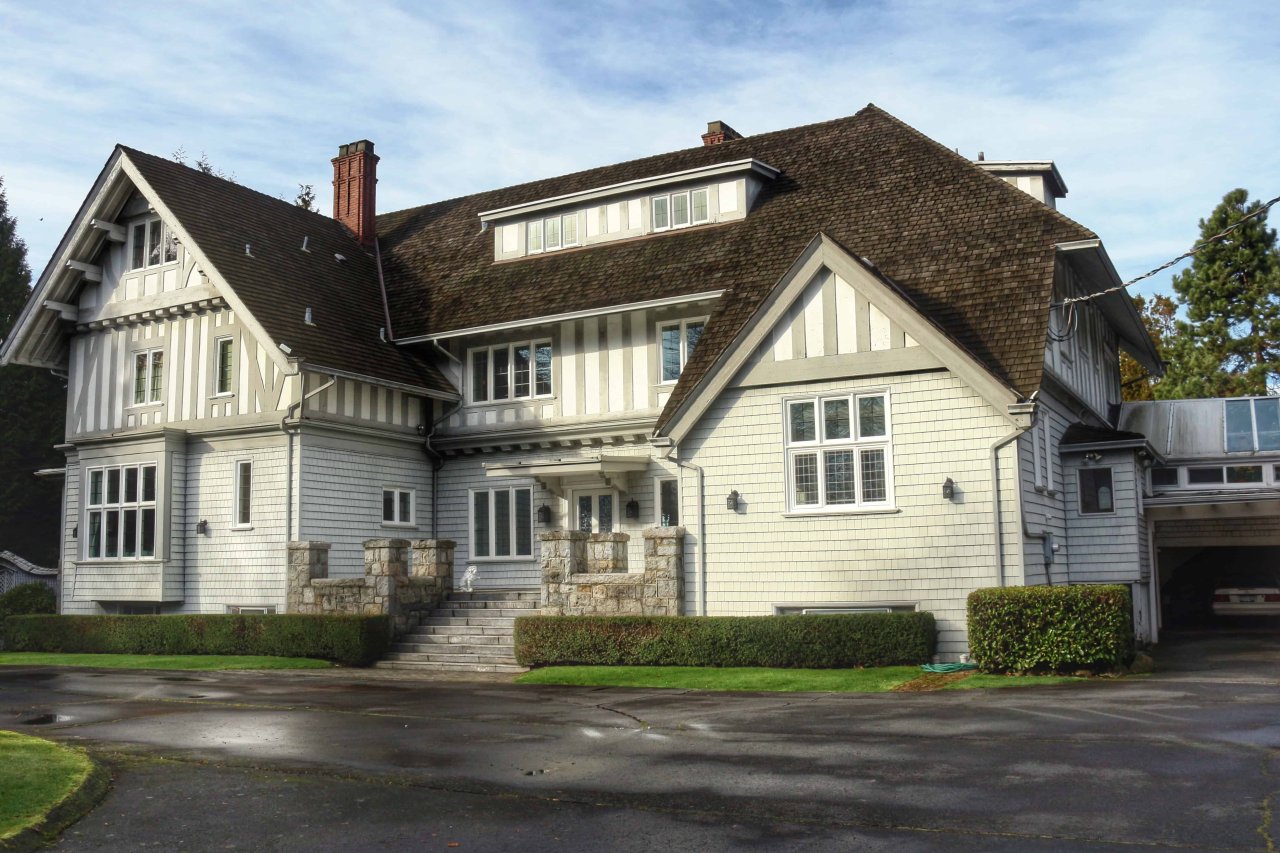 Address
1737 Matthews Ave, Vancouver BC
Neighbourhood
Shaughnessy
Significance
B: Significant
Description
Designed by Sharp & Thompson, this Tudor Revival mansion was built in 1913 for around $20,000. The firm of Sharp & Thompson was founded by George Sharp and Charles Thompson in 1908. Charles Thompson was the former Assistant Chief Architect for the CPR. Some of Sharp & Thompson's other notable works in Vancouver include the Vancouver Club, the Burrard Bridge and many buildings on the University of British Columbia campus.
This house was originally built as the residence for R. S. Lennie. Lennie, a lawyer, was known for his role as commissioner in a 1928 inquiry into corruption in the Vancouver Police Department and the Mayor's Office. Mayor Louis D. Taylor was accused of corruption stemming from his association with notorious criminal Joe Celona. Ultimately, Lennie's inquiry did not find any conclusive evidence of corruption.
R.S. Lennie's daughter Beatrice, who resided in the house as a young girl, eventually became a well-known artist. One of Beatrice Lennie's works was a bas-relief sculpture panel, created for the lobby of the Hotel Vancouver.
Matthews Avenue was named after after Wilmot Delouir Matthews (1850-1919), a director of the CPR.
Source
Heritage Vancouver Building Permits Database, City of Vancouver Archives, Dictionary of Architects in Canada
Contact
Please Share Your Stories!
Send us your stories, comments or corrections about this site.