Overview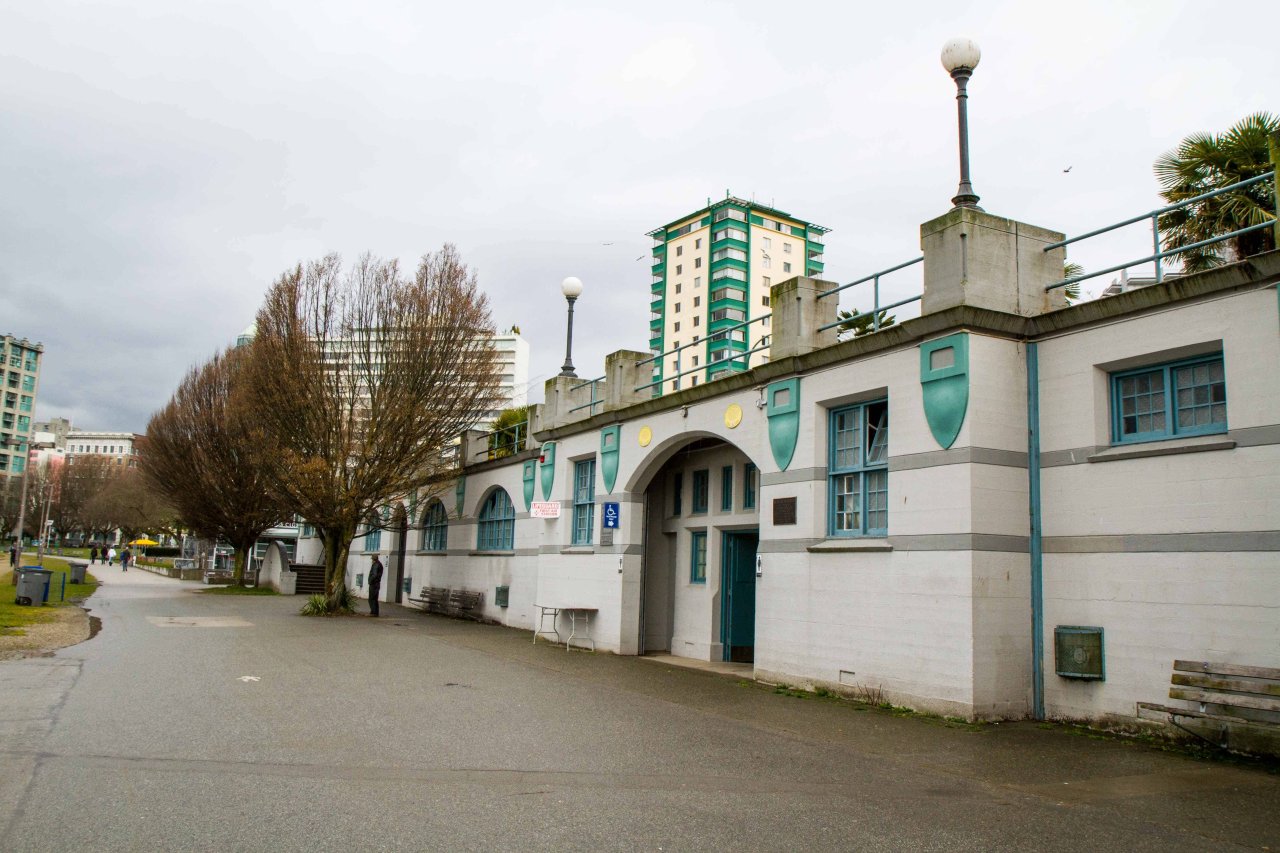 Address
1750 Beach Ave, Vancouver BC
Significance
B: Significant
Description
Known today as English Bay, the First Nations people called the location "Ay-yul-shun" or "soft under feet." When British Captain George Vancouver met with Spanish Captain Dionisio Galiano in 1792, English Bay and Spanish Banks were named as a tribute.
In the early 1900s, English Bay became a popular recreational destination. The first City-owned bathhouse was constructed, and a second bathing facility designed by architect E.E. Blackmore was built alongside. In 1931, a new concrete bathhouse was built and stands today, while the former structures eventually closed.
The art deco style of the time is evident through the English Bay Bathhouse's linear appearance and decorative elements. The Vancouver Parks Board completed restoration projects on the English Bay Bathhouse in 1986 and 2002. The Parks Board received an Award of Recognition from the City of Vancouver in 2004 for their efforts.
Today, the English Bay Bathhouse houses changerooms, washrooms, a lifeguard station, and is home to events including the annual Polar Bear Swim.
Other heritage sites in the area include Alexandra Park and Joe Fortes Drinking Fountain.
Articles:
Scout Magazine: You should know all about the lovely art deco bathrooms on English Bay Beach
Miss 604: Vancouver History: English Bay and the Bathhouse
The Vancouver Sun: The summer of 1910: A day at English Bay Beach
Source
Tara Padidar, Tourism Vancouver, vancouverhistory.ca, City of Vancouver Archives, City of Vancouver Heritage Award Winners 1998 to 2006
Contact
Please Share Your Stories!
Send us your stories, comments or corrections about this site.