Overview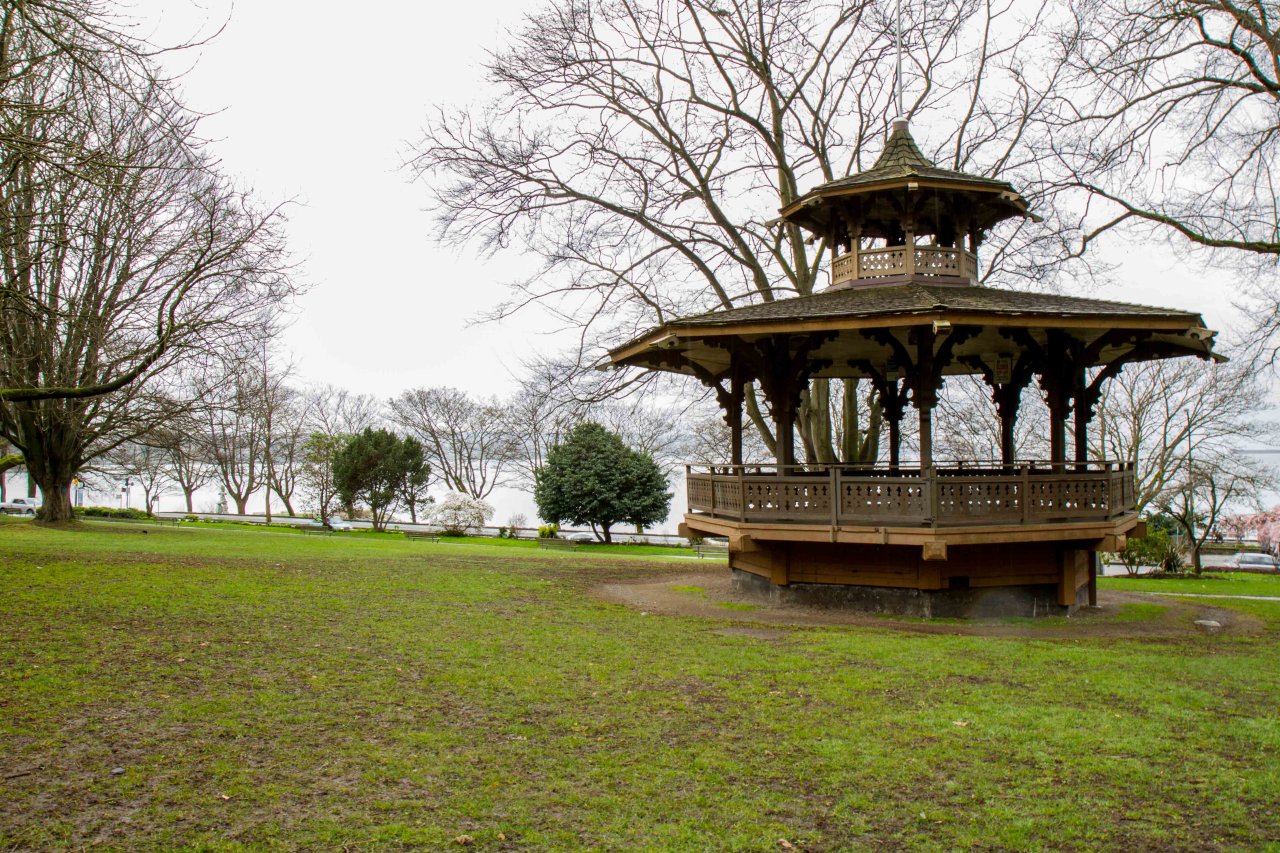 Address
1755 Beach Ave, Vancouver BC
Significance
A: Primary Significance
Description
Located in the centre of Alexandra Park, this octagonal bandshell has been a focal point for evening and holiday entertainment since 1914. Its Queen Anne architecture is characterized by a light and airy wooden structure, curved brackets cantilevered floor, ornate fretwork, and hipped roof. In 1987-88, the bandstand was restored by the Vancouver Park Board with financial assistance from Haywood Securities, Amon Industries, and the B.C. Heritage Trust, and was renamed the Haywood Bandstand.
It is the only one of the seven bandstand structures that once graced the city to survive. This octagonal Cedar bandstand is identical to the first Stanley Park Bandstand (E.E. Blackmore 1911). which was replaced by Malkin Bowl in 1934.
Nearby is the 1927 fountain by sculptor Charles Marega, erected in memory of the city's first official lifeguard Joe Fortes (1862-1922).
The Haywood Bandstand was a stop on Vancouver Heritage Foundation's 2018 West End Heritage Tour.
Source
City of Vancouver Heritage Plaque Program, Vancouver Heritage Inventory Phase II 1986 Summary Report, VHF West End Heritage Tour Information
Contact
Please Share Your Stories!
Send us your stories, comments or corrections about this site.