Overview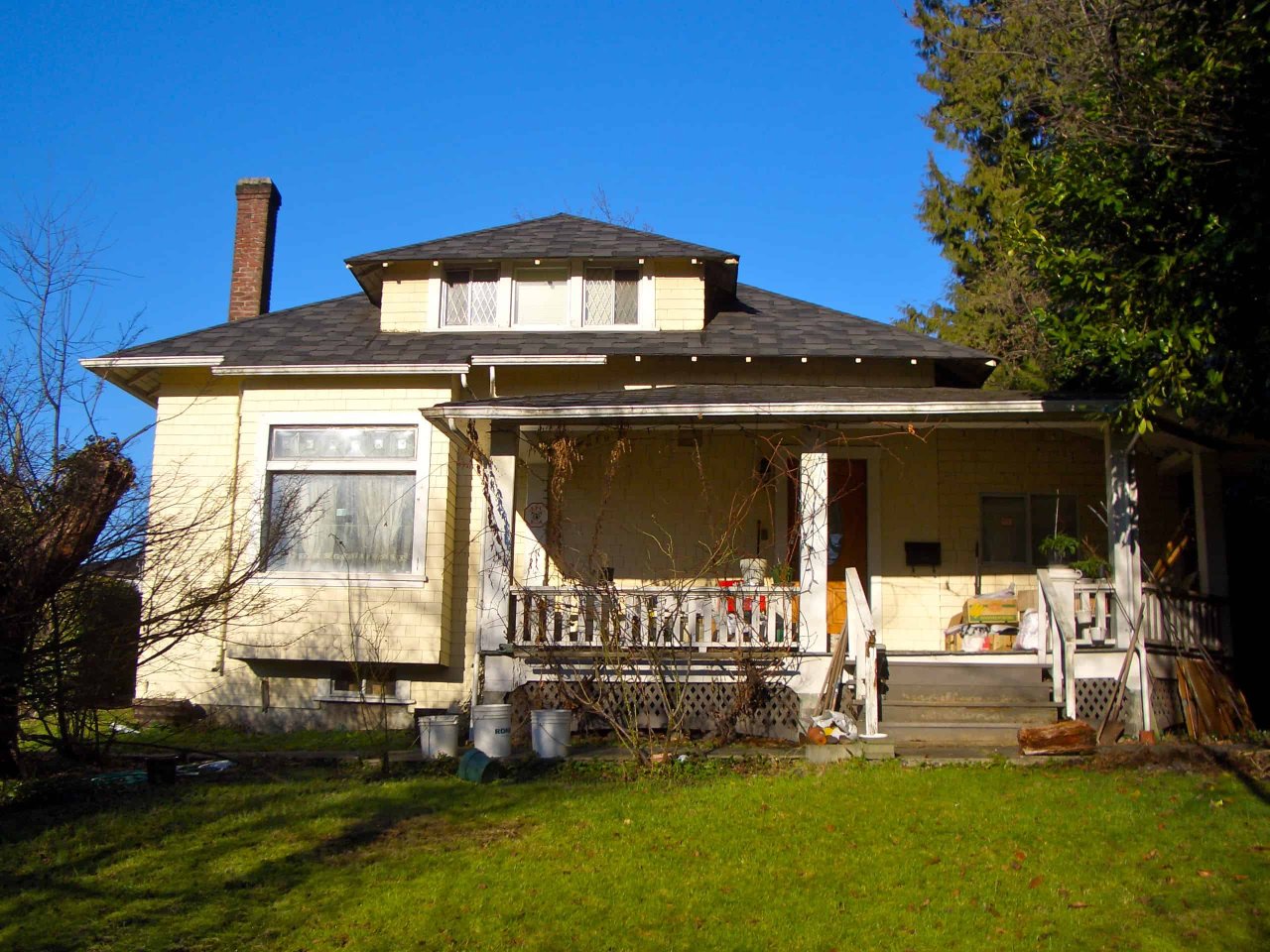 Address
1807 SE Marine Dr, Vancouver BC
Neighbourhood
Victoria-Fraserview
Significance
B: Significant
Description
1807 SE Marine Drive, formerly 1505 River Avenue E, is an Early Cottage-style home. It features dormer windows on the upper storey, a full width porch, and a low-pitched roof.
Marine Drive, formerly River Road, was the resulting path that was formed by Hugh McRoberts, who cleared a trail from the north side of the Fraser River up until the present-day area of the Musqueam Reserve. Throughout the years River Road underwent several name changes. In 1910, it was changed to River Avenue West (between Ontario and Main Street) and River Avenue E (between Main Street and Boundary Road). It was not until 1915 that River Avenue was renamed Marine Drive.
Alex E. McDonald, a miner, lived at 1807 SE Marine Dr. and was accompanied by his wife Katherine, his son Edward, and daughter Frances. While Mr. McDonald was born in Nova Scotia, his wife Katherine immigrated from Scotland to Canada in 1898. Their children were both born in the United States and later moved to Vancouver in 1913. Other residents of the address include Basil Hock, who lived in the home until 1918.
Although now part of the city of Vancouver, the neighbourhood of Sunset was formerly located in the then separate municipality of South Vancouver. It remained a small district for many years and it was not until 1911 that the population began to see a significant increase in numbers. Land that had once been cheap was then being subdivided for profit margins far above the cost only 10 years prior. Growth of the area levelled out after the initial boom leading into the 1920s but soon thereafter, the agricultural land became the site of homes for World War II veterans in the 1940s. In the 1950s, the Sunset area welcomed the additions of Wilson Park and John Oliver Secondary School. In the 21st century, Sunset is a diverse, working-class area, home to many independently-owned shops.
Source
British Columbia City Directories 1860-1955, VanMap, Heritage Vancouver Building Permits Database
Contact
Please Share Your Stories!
Send us your stories, comments or corrections about this site.