Overview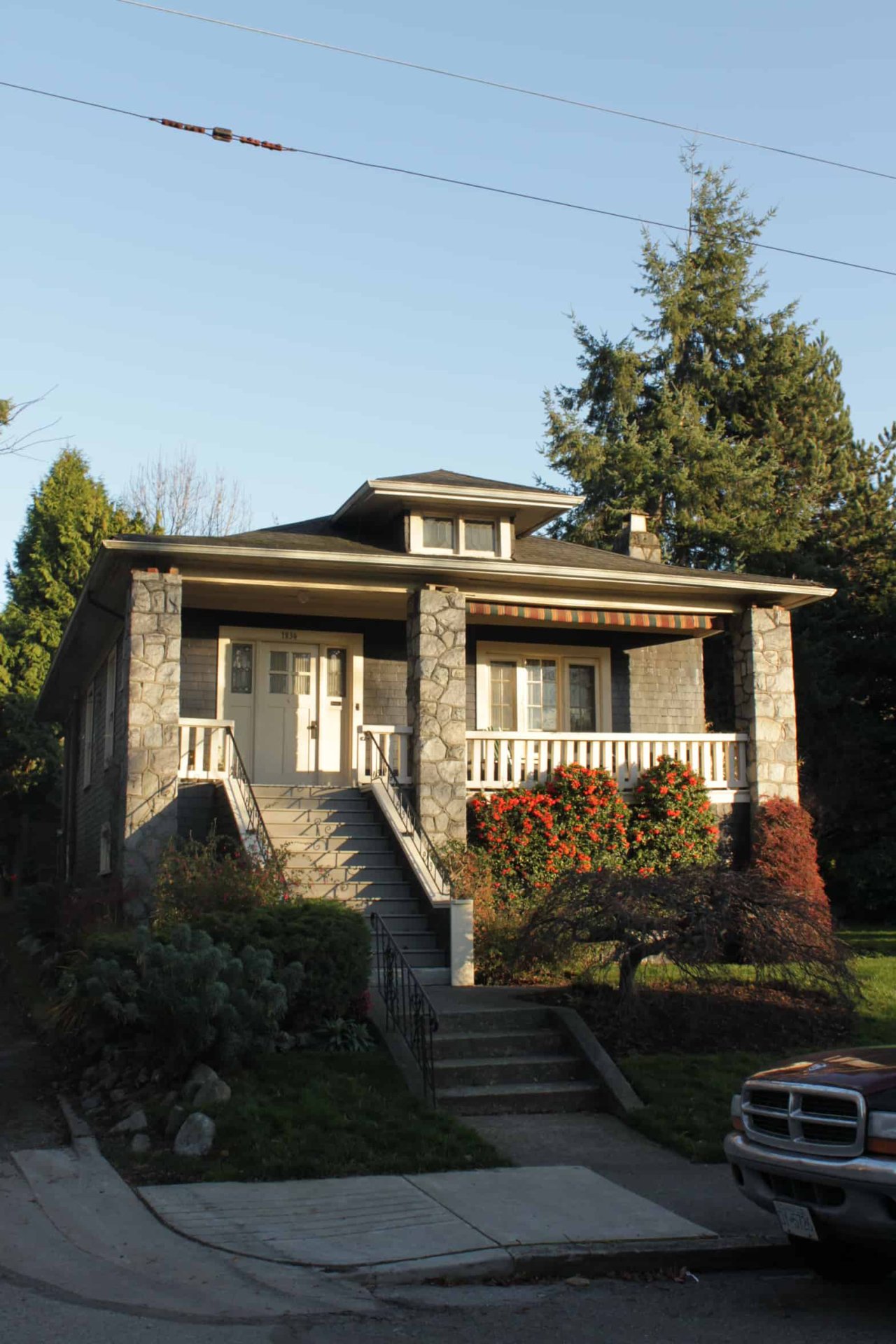 Address
1834 Trafalgar St, Vancouver BC
Significance
B: Significant
Description
1834 Trafalgar St. as well as the neighbouring house at 1846 Trafalgar St. were originally owned and built by J. B. McLean under a building permit issued in 1909. The total value of the construction was $4,000. The identity of the builder is unclear; there were a number of J. McLeans in city directories of the time who were carpenters and contractors. However, one possible candidate is John B. McLean, a contractor who was then living in a house at 2737 Woodland Dr. that he built in 1909. The Heritage Vancouver historical permits database includes a number of permits taken out for the construction of houses in the Kitsilano neighbourhood in the years before World War I by J.B. or John B. McLean.
The style of the house at 1834 Trafalgar St. is quite simple: a single-storey bungalow, with a small dormer or dormer window in the attic and a large porch across the front of the house. The porch roof overhang is supported by stone columns.
The first resident of 1834 Trafalgar St., according to the 1910 Henderson's City of Vancouver Directory was William Muir and it appears that the house remained in the Muir family until at least 1955, when the records cease to be available. William Muir was an owner of Campbell & Muir, fruit and produce wholesalers.
Source
British Columbia City Directories 1860-1955, VanMap, Heritage Vancouver Building Permits Database
Contact
Please Share Your Stories!
Send us your stories, comments or corrections about this site.