Overview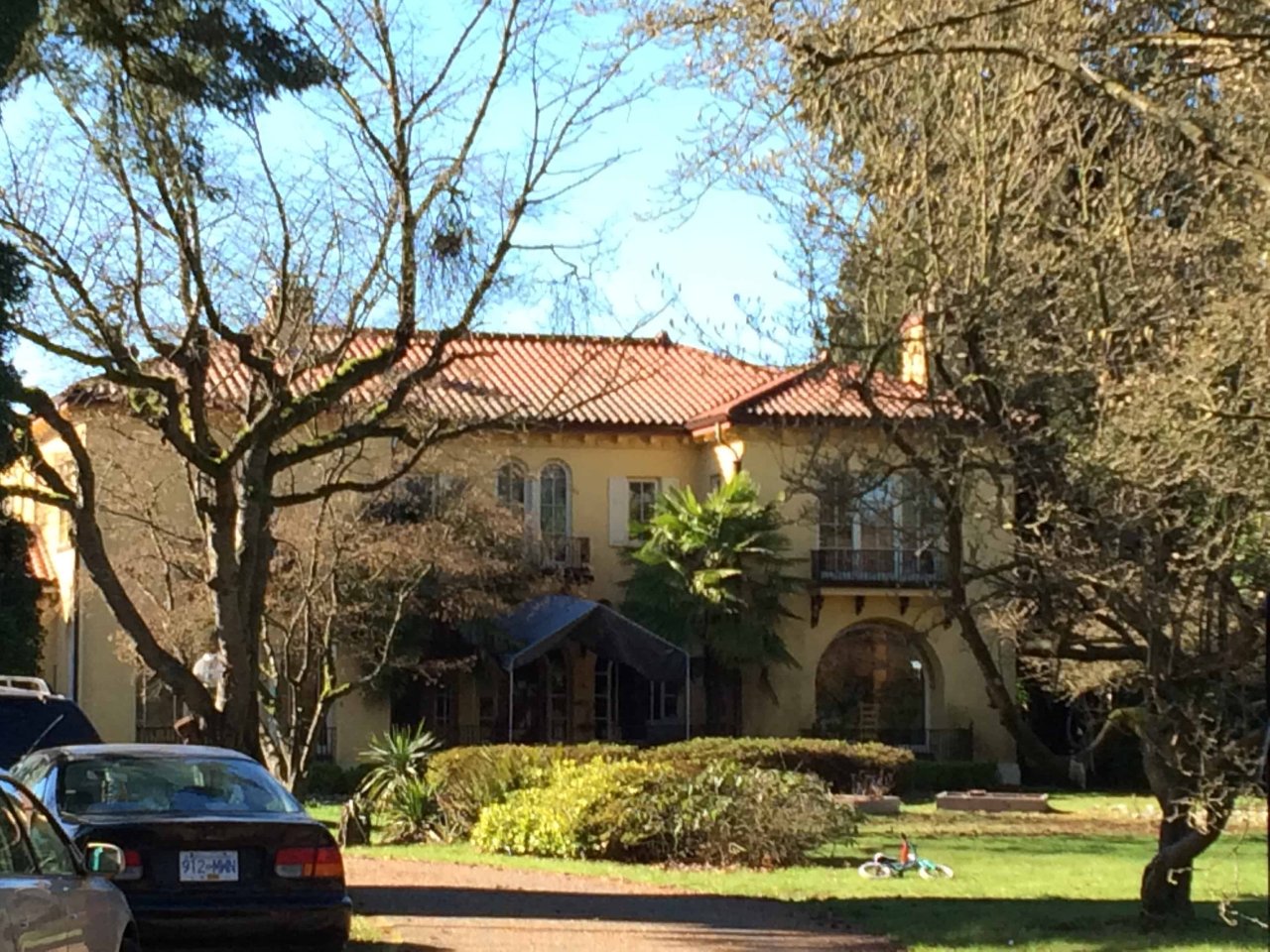 Address
1850 SW Marine Dr, Vancouver BC
Significance
B: Significant
Description
1850 SW Marine Dr. was most likely built in 1931, around the same time that many other Spanish Colonial Revival style mansions along this stretch were built, including Casa Mia and Rio Vista. This home has retained many of its original features since the 1930s, such as red ceramic tile roofing, ornate ironwork, arched windows and stucco siding.
The first residents indicated in the 1933 Wrigley's Greater Vancouver and New Westminster City Directory were George E. and Louvia Mitchell. George was a proprietor of a refrigeration company located at 453 Thurlow St. He would have had a relatively long commute to his work downtown but continued to live at this address for at least 23 years.
In recent years, this home has been used for various film shoots, including as a location in the TV series "Pasadena."
SW Marine Drive, located in the Kerrisdale neighbourhood, has a storied past. Estate properties were developed on expansive lots with views of the Fraser River for some of Vancouver's wealthiest families such as the sugar magnate Rogers, and liquor distributer Reifels.
Source
Heritage Vancouver Building Permits Database, VPL British Columbia City Directories 1860-1955, VanMap
Gallery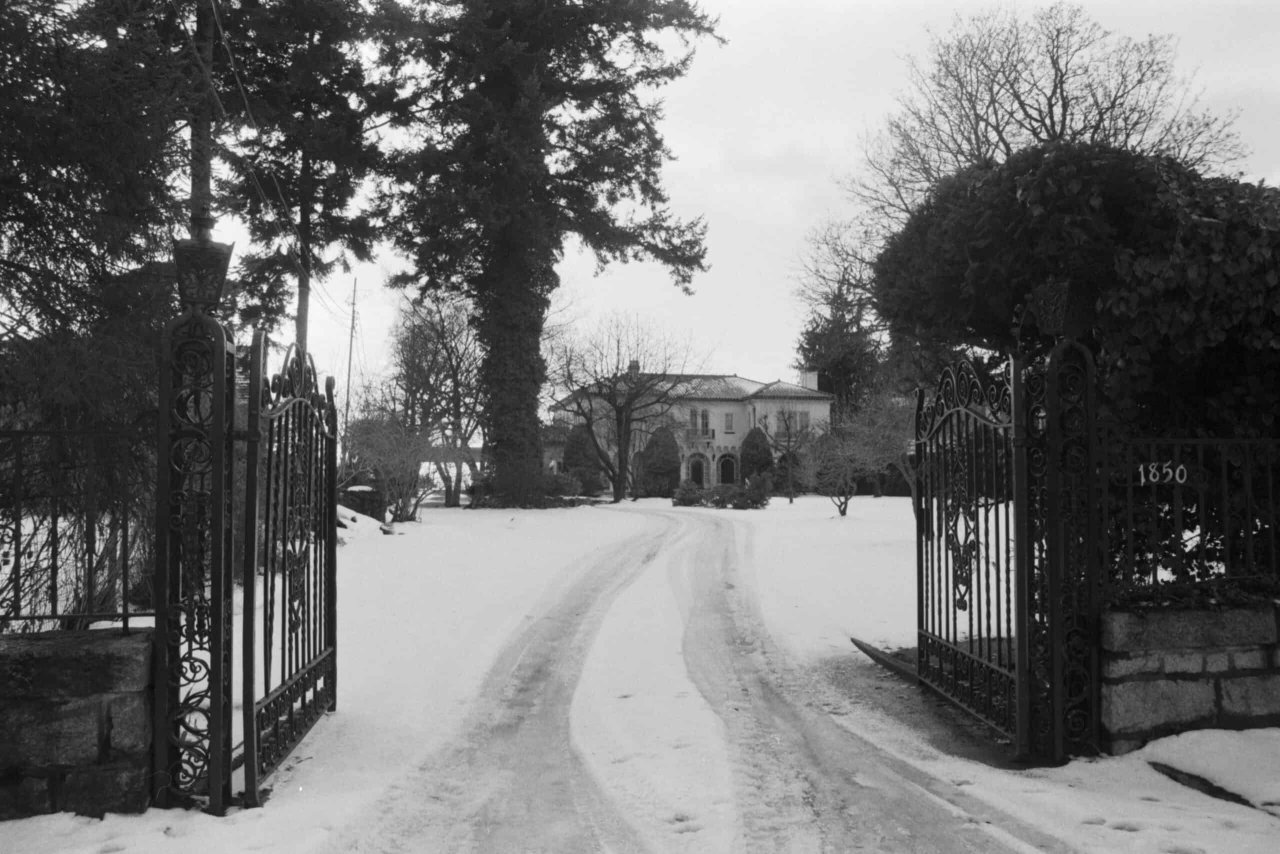 1850 South West Marine Drive in the 1980s. Source: City of Vancouver Archives 790-2264.
Contact
Please Share Your Stories!
Send us your stories, comments or corrections about this site.