Overview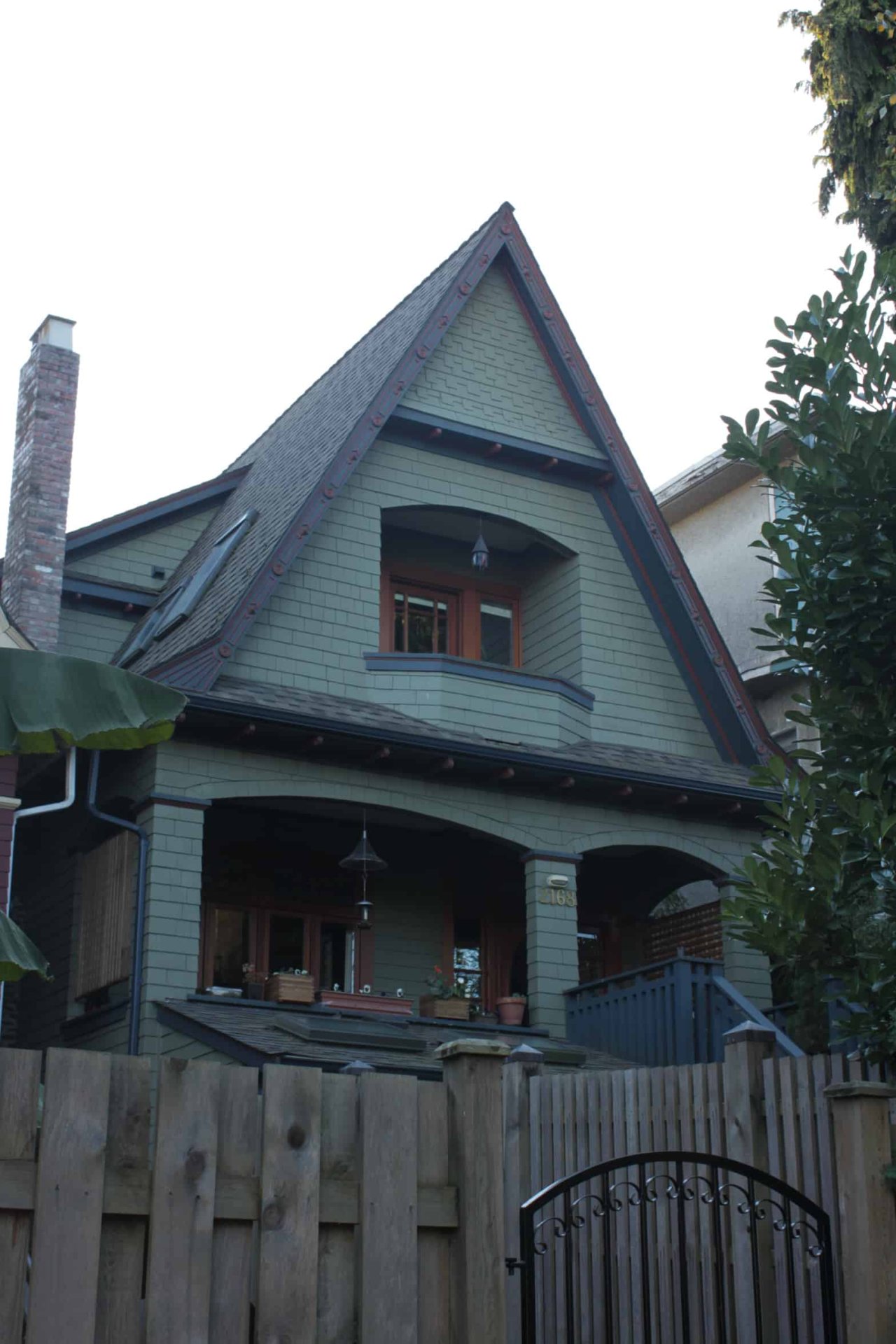 Address
2168 York Ave, Vancouver BC
Significance
B: Significant
Description
2168 York Ave. as well as the neighbouring 2162 York Ave. were originally owned by Mrs. Emma Butcher and built by Johnathon Brimstead under a building permit issued in 1910 with a total construction value of $3500. Both houses are on narrow, 25-foot lots and appear to be of the same design. Both are classic, wood-shingled one-and-a-half-storey bungalows with full-width front porches and both with a small sleeping porch on the top floor. In the Heritage Vancouver historical permits database there appears to be only one other permit issued to John Brimstead, which was for the construction of his own home in 1910 at 1860 Albert St., on what is currently called Franklin Street. The architect for that house was J.P. Rogers.
According to information in the city directories, the first occupant of the house at 2168 York Ave. was Emma's husband Richard Butcher, a watchman for BC Electric, who lived there for two years from 1911 to 1912 and then moved to 2174 York Ave. It is likely that the Butcher family continued to own 2168 York Ave. as city directories from the 1920s show Emma Butcher residing at the house once again. The house was significantly renovated in 2000.
Source
British Columbia City Directories 1860-1955, VanMap, Heritage Vancouver Building Permits Database
More information
Contact
Please Share Your Stories!
Send us your stories, comments or corrections about this site.