Overview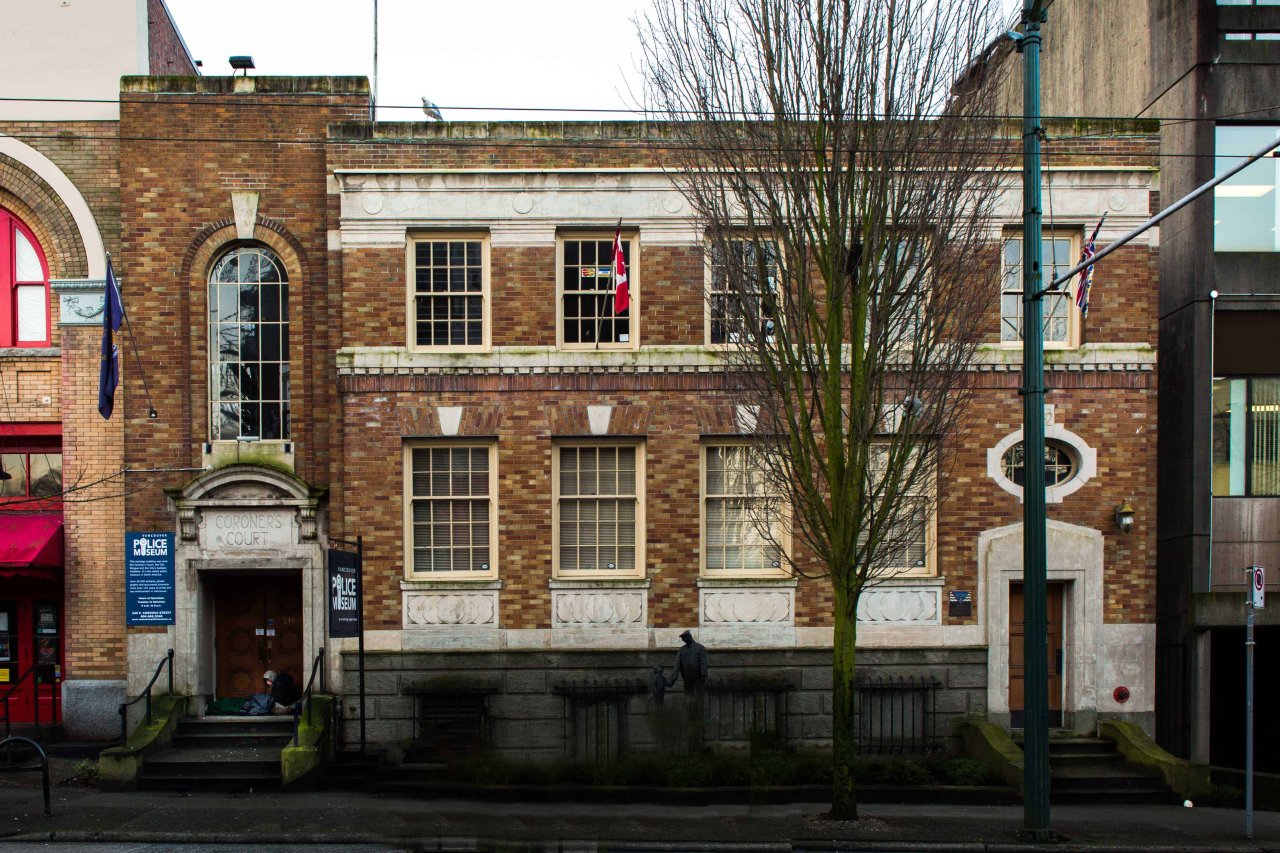 Address
238 - 240 E Cordova St, Vancouver BC
Significance
A: Primary Significance
Description
The former Coroner's Court was designed by City Architect A.J. Bird and built in 1932. This Georgian Revival style building features prominent banding courses and trim in artificial stone and notable windows over the entries. The building's siting – close to the street and contiguous with Firehall No. 1 – is more typical of the urban Georgian architecture in Eastern Canada.
Until 1981, the building was in use as a coroner's court. Since 1986, this building has housed the Vancouver Police Museum.
Source
Heritage Inventory Summary Report Phase II 1986
Contact
Please Share Your Stories!
Send us your stories, comments or corrections about this site.