Overview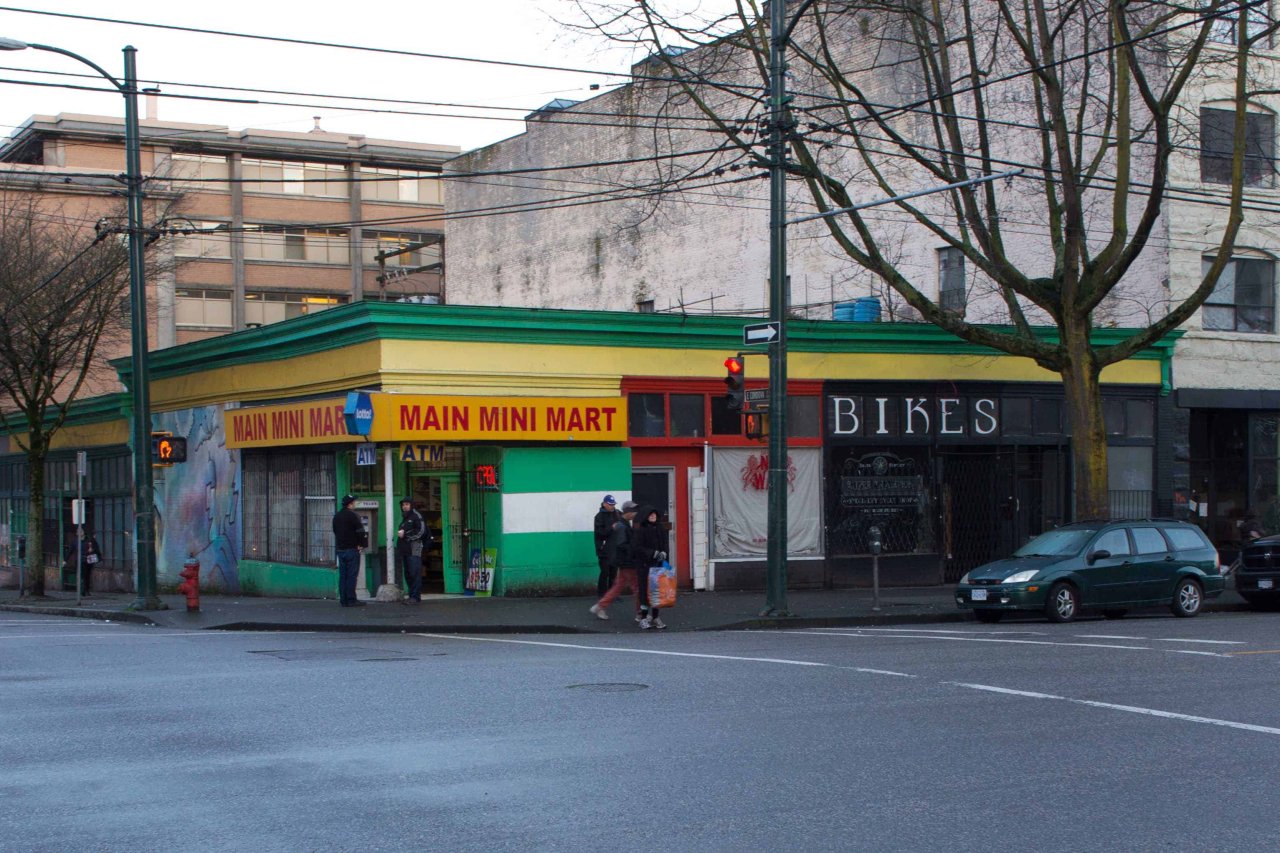 Address
243-249 Main St, Vancouver BC
Significance
C: Contextual or Character
Description
This one-storey structure was built in 1911 as a fruit stand for owner P. Bancroft for $500. Situated on the corner of East Cordova and Main Street, and also near Hastings Street, its location was ideal for business in the retail and commercial neighbourhood. The two addresses reflect the corner location.
The building was built by Gust. Tampakis to the design of architect C.P. Jones. In its early years, the building was occupied by various confectionery businesses. The Main Mini Mart now occupies the corner of the building, and retail and restaurant establishments occupy the rest of the building.
Source
Vancouver Building Permits, City of Vancouver Directories
Contact
Please Share Your Stories!
Send us your stories, comments or corrections about this site.