Overview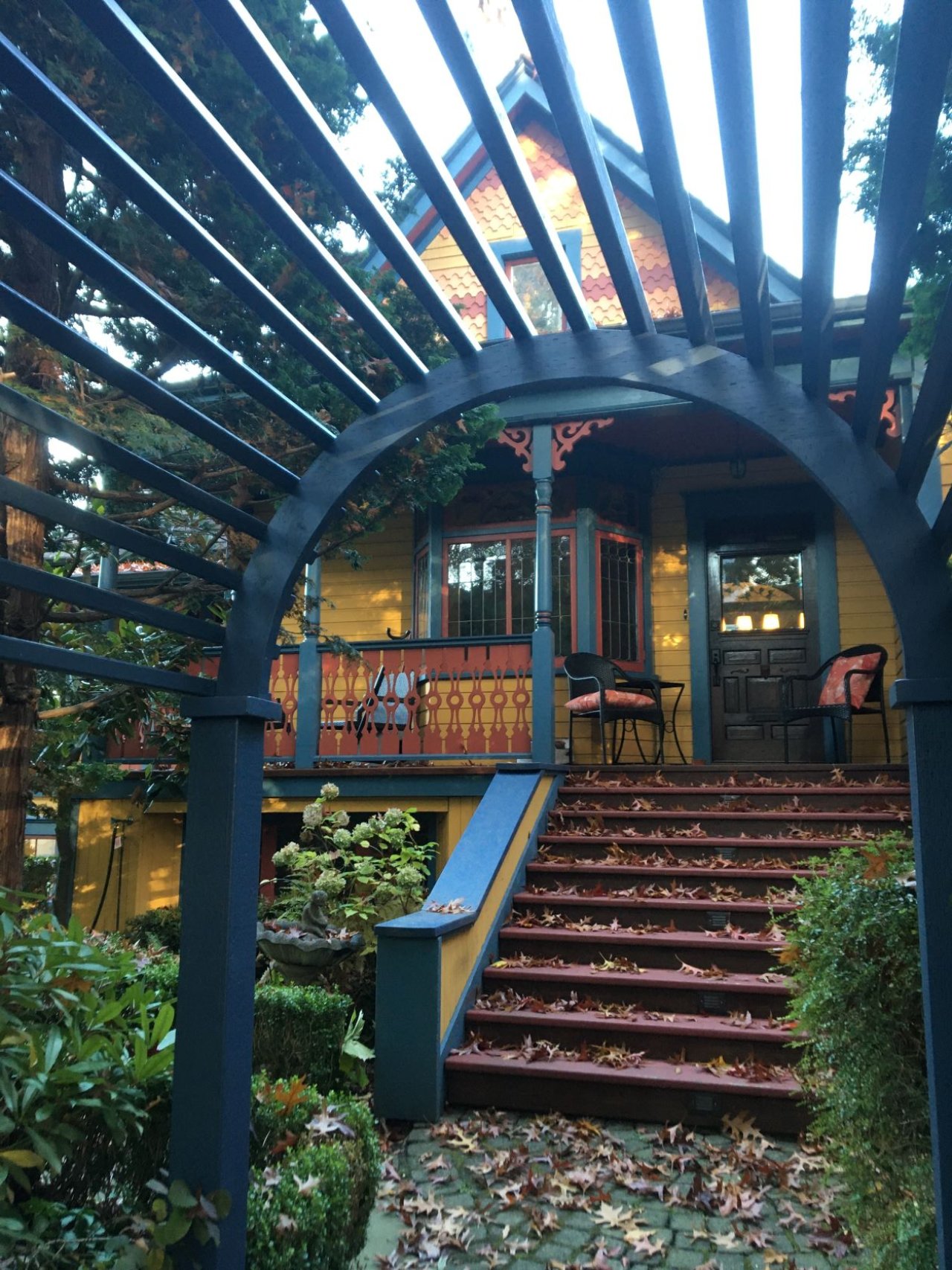 Address
2544 Columbia St, Vancouver BC
Neighbourhood
Mount Pleasant
grants
Heritage Conservation Grant 2020, Heritage Energy Retrofit Grant 2022
Significance
C: Contextual or Character
Description
Built in the late 1890s, this Queen Anne style home consists of a wood frame and is characterized by its front-facing bay window, porch, gables, and fretwork. Significant alterations to the original building have been made since its inception, including front and side additions. The exterior façade has been refurbished in period style and contributes to the heritage character of the Columbia Street and 10th Avenue blocks that surround this corner lot.
The Bloomfield Residence forms a cluster with its neighbour, 2532 Columbia Street, commonly known as the Bloomfield Studio. Henry Bloomfield, a stained glass artist from England, was the original owner of both addresses. He and his two sons operated the family's stained glass business, Bloomfield & Sons, out of the studio building while living in the adjacent residence. Their original stained glass work is installed in the residence's living room bay window.
Source
Open Vancouver Guidebook (VHF), Heritage Register files
Gallery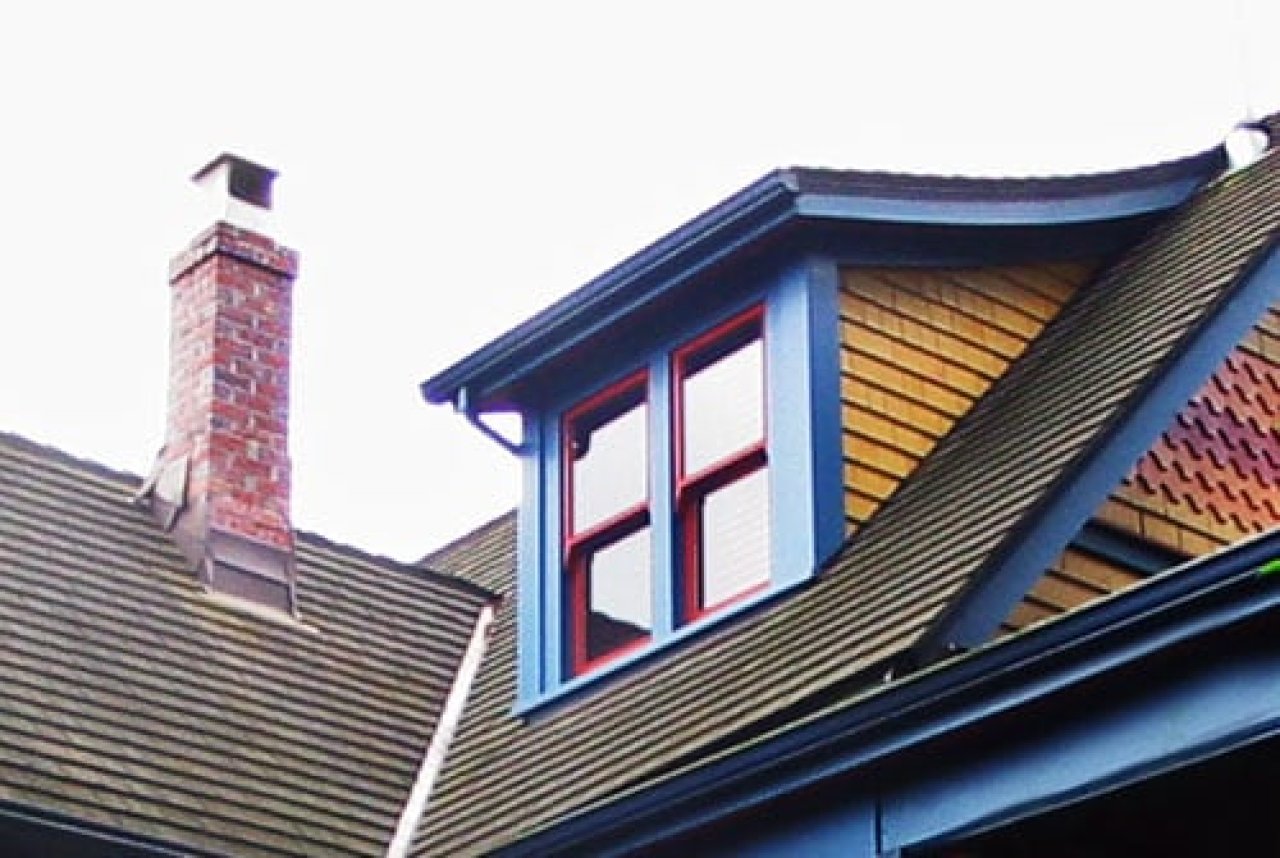 Side detail at 2544 Columbia St. Credit: Ryan Jones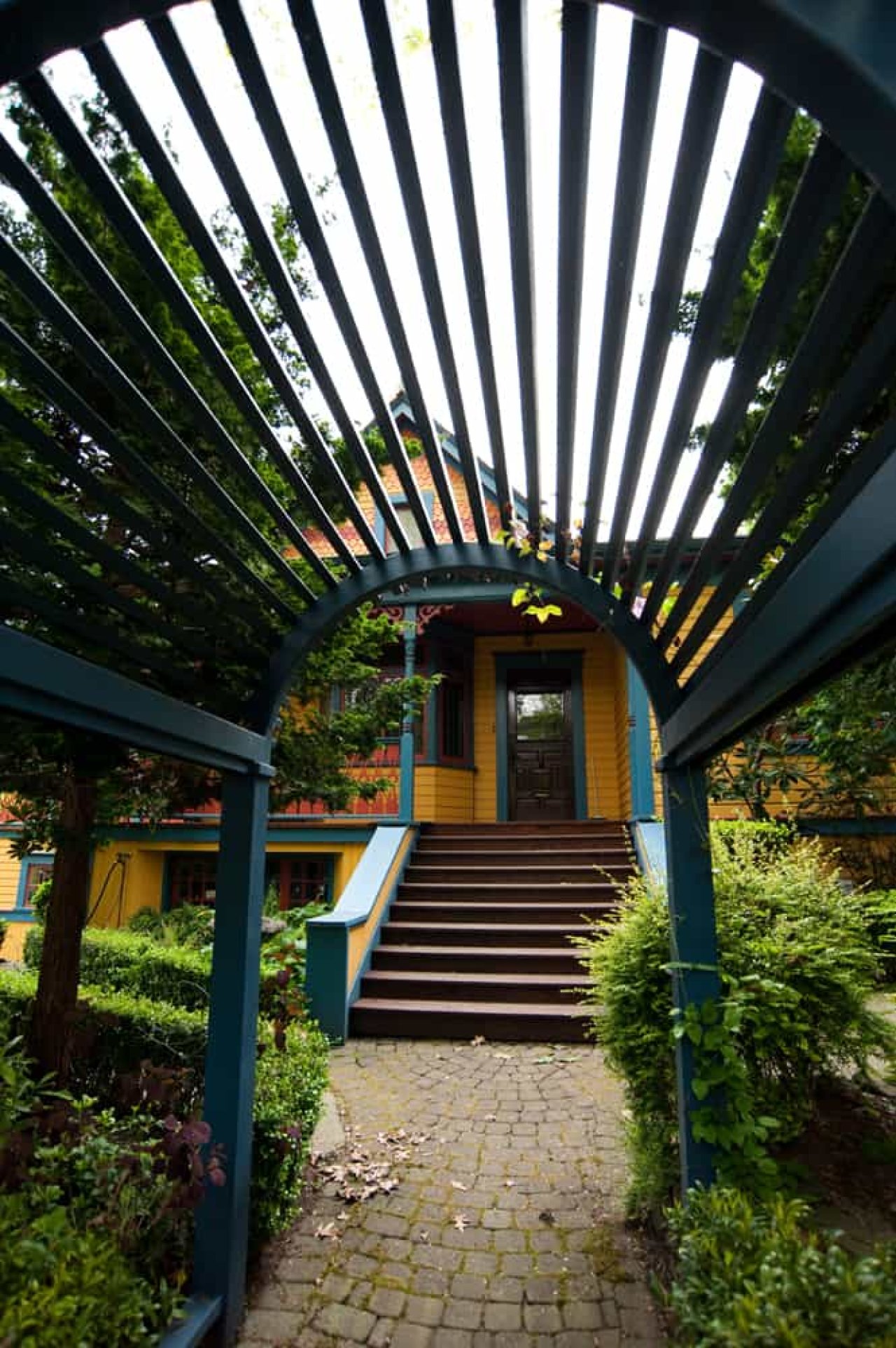 Entry at 2544 Columbia St. Credit: Ryan Jones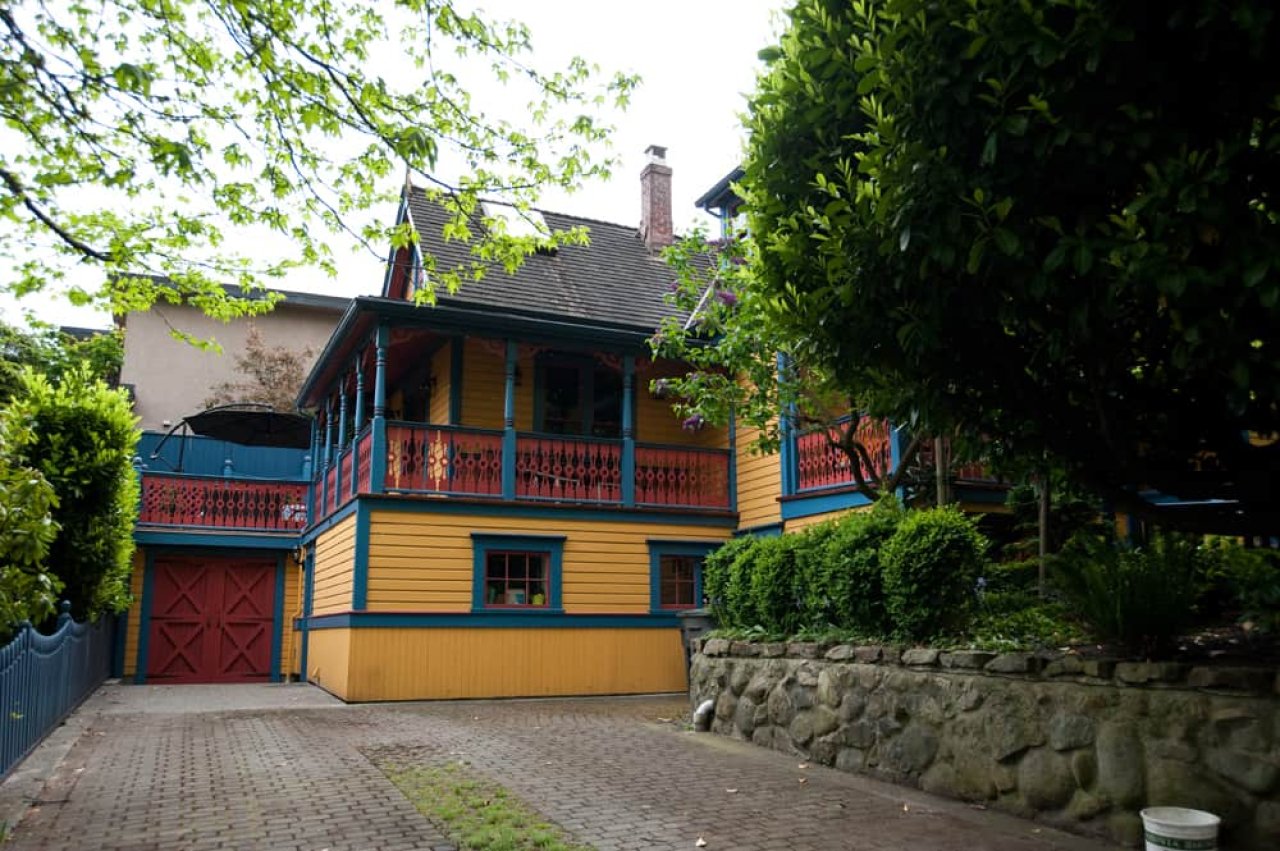 Driveway at 2544 Columbia St. Credit: Ryan Jones
Contact
Please Share Your Stories!
Send us your stories, comments or corrections about this site.