Overview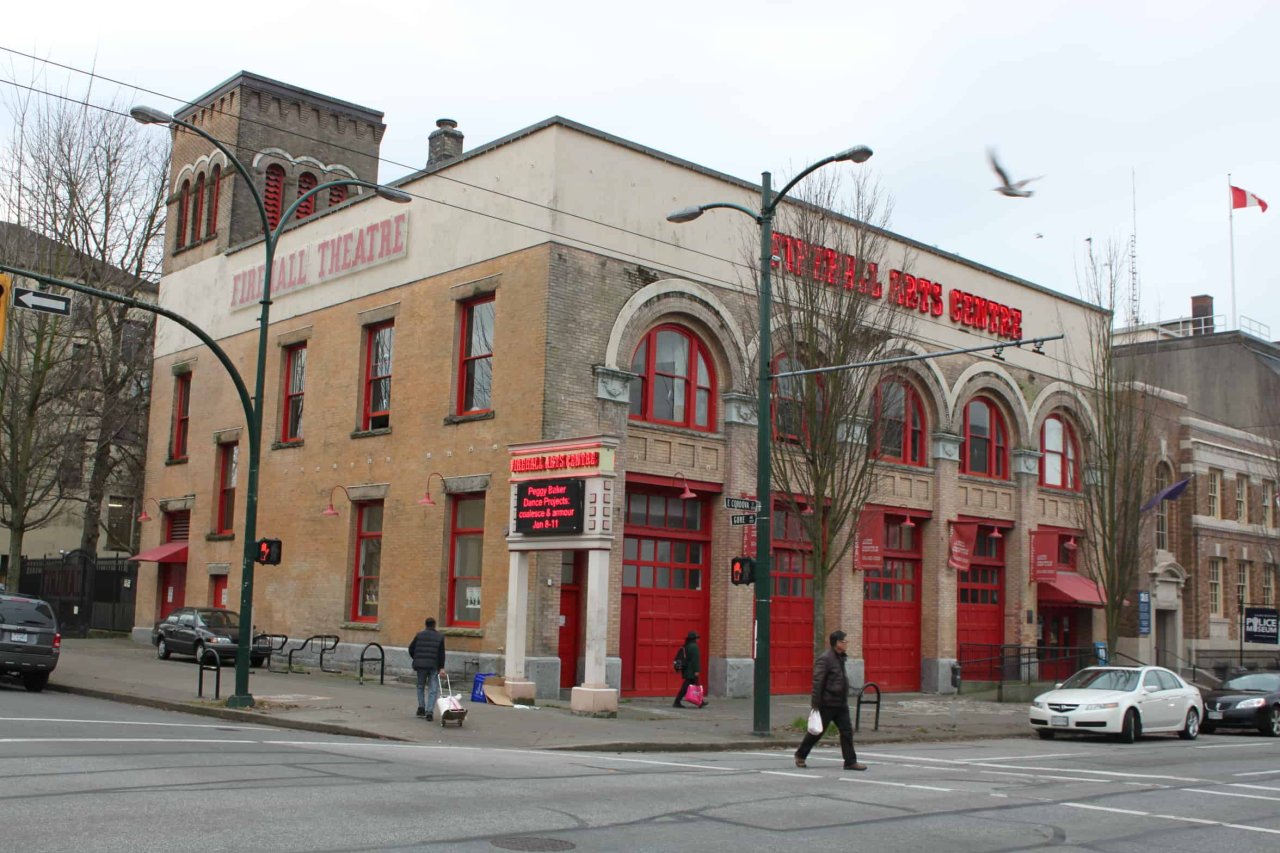 Address
280 E Cordova St, Vancouver BC
Significance
B: Significant
Description
The current Firehall Theatre was the original Firehall No. 1, the headquarters of the Vancouver Fire Department. The firehall was built in 1907 to the design of William Tuff Whiteway.
The building's impressive five Renaissance-arch bays and Italianate tower are indicative of its stature in what was originally one of the main commercial areas of the city.
In 1976, the building was converted to a 175-seat studio theatre to the design of Roger Hughes. The Firehall Arts Centre has operated in the building since 1982. The company is committed to operating an arts centre for the neighbourhood, to ensure residents have access to professional artistic experiences.
Source
Firehall Arts Centre, Exploring Vancouver: The Architectural Guide (Harold Kalman and Robin Ward)
Contact
Please Share Your Stories!
Send us your stories, comments or corrections about this site.