Overview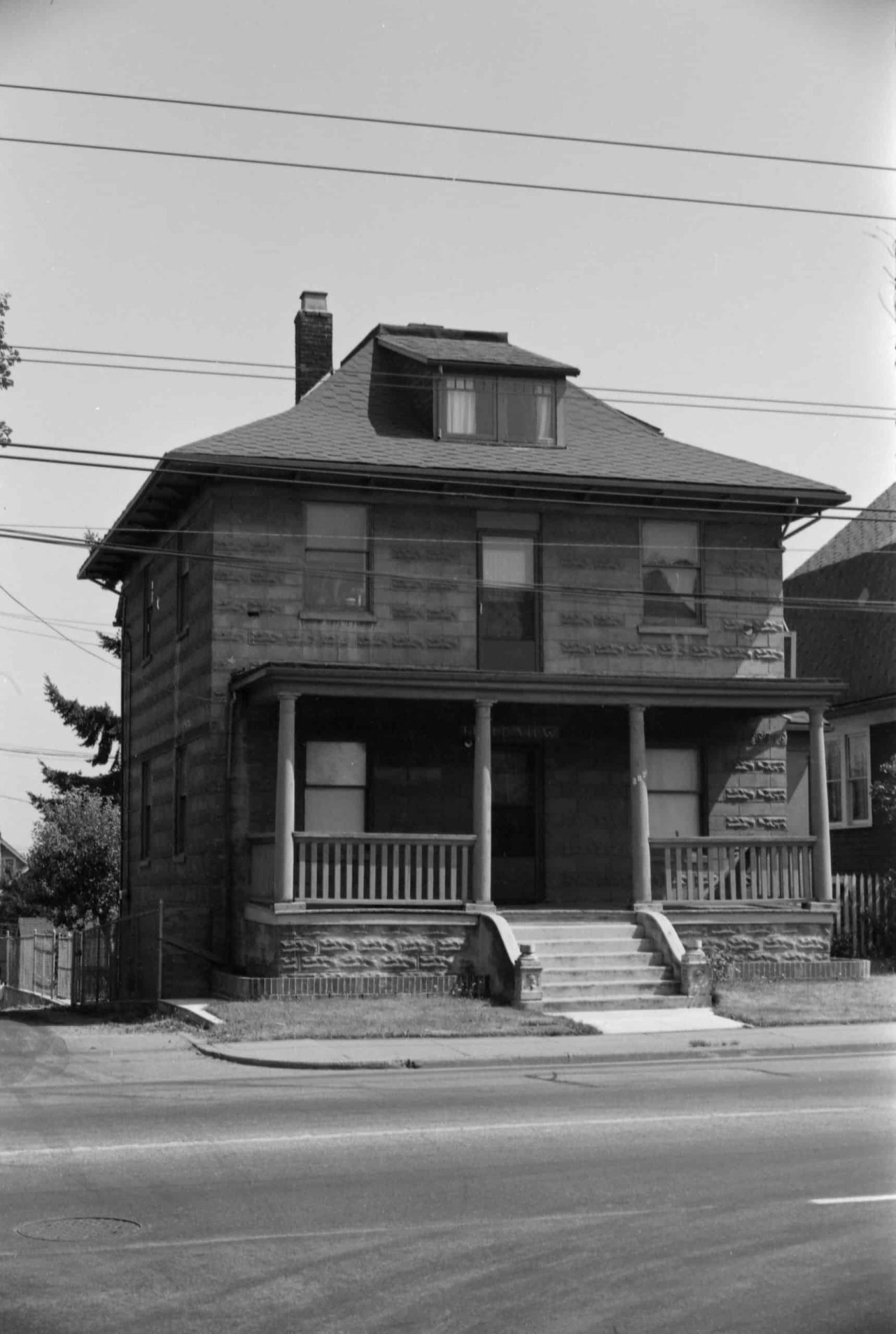 Address
2820 Fraser St, Vancouver BC
Neighbourhood
Mount Pleasant
Significance
B: Significant
Description
This building was first owned from 1911 to 1940 by Henry Ernest Eppinger, a concrete worker born in 1899. The three-storey Colonial Revival house has since been converted into six separate units. The building is made from cinder block with ornamental detailing around the house. It features a full-width porch with four classical columns, wide eaves, and concrete front steps.
Source
Heritage Vancouver Permits Database, VPL British Columbia City Directories 1860-1955
Gallery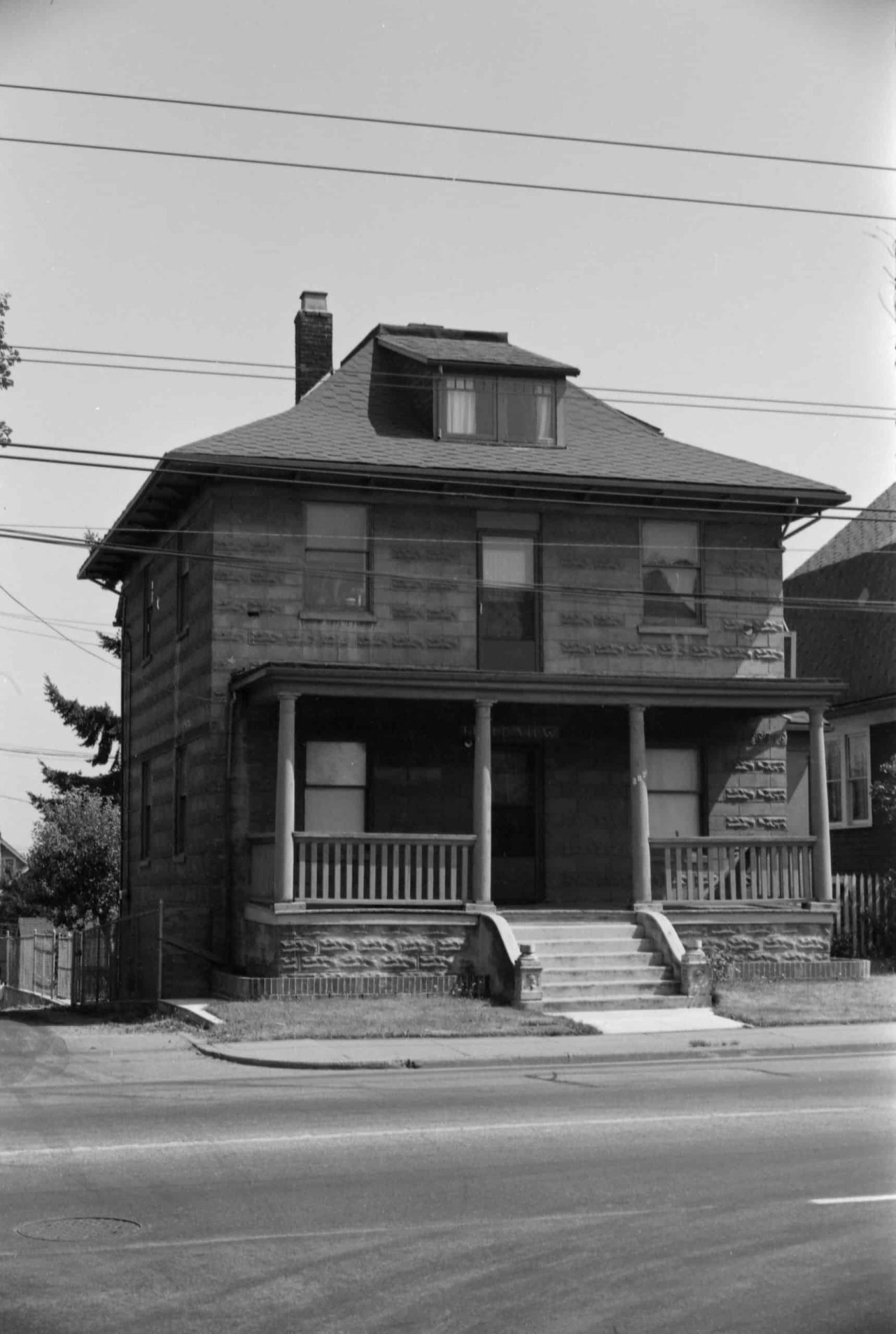 2820 Fraser Street in 1978.
Contact
Please Share Your Stories!
Send us your stories, comments or corrections about this site.