Overview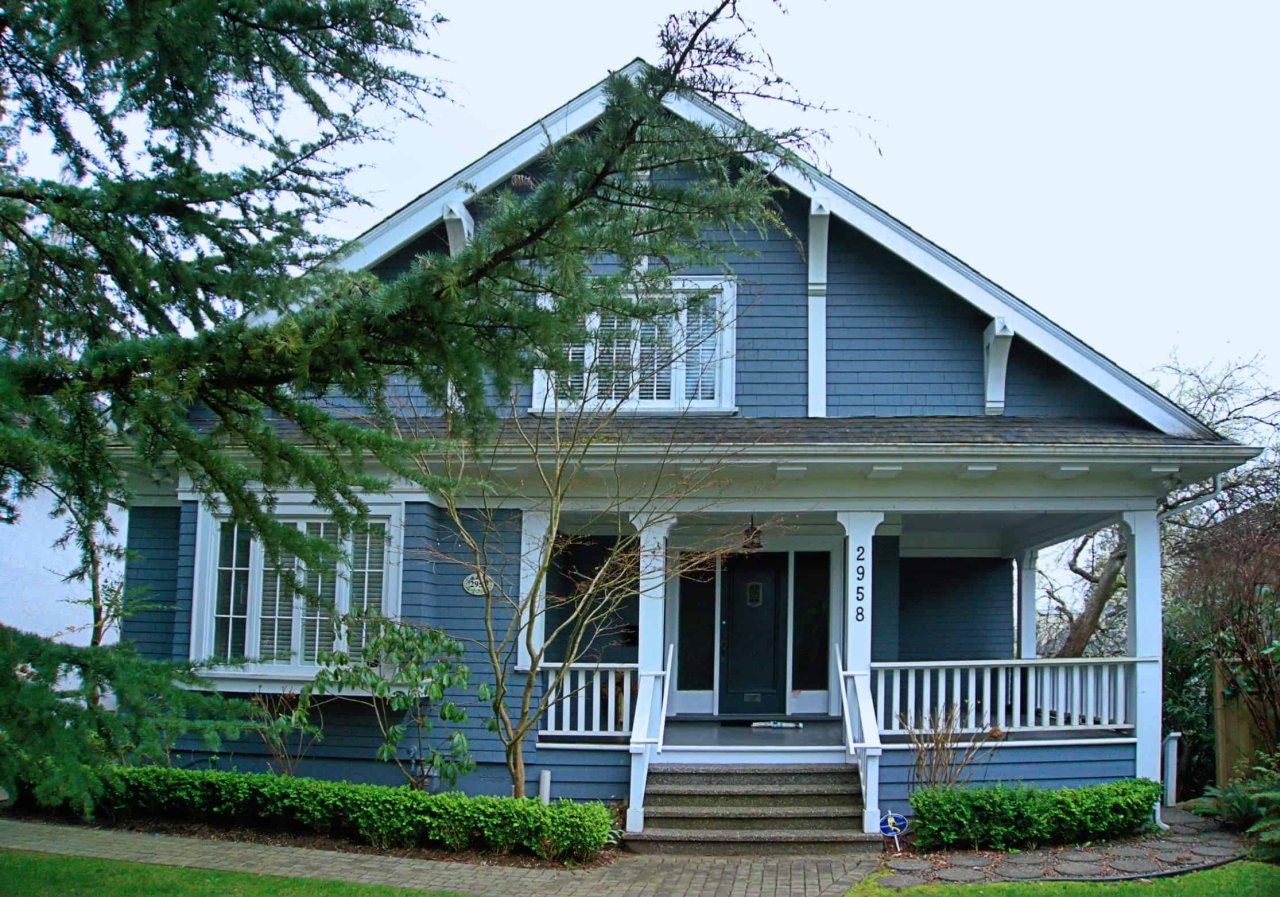 Address
2958 W 42nd Ave, Vancouver BC
Significance
B: Significant
Description
The one-and-a-half-storey cottage-style home at 2958 West 42nd Ave. was built circa 1919. It features original wooden shingle siding, brackets supporting the steep-pitched roof and a porch that wraps around the side of the house. Records indicate that J.D. Nelson obtained a building permit in 1912 at a value of $3,100. The house was designed by R.J. McDonald and built by Scobel & Colbert. McDonald designed several houses, apartments and commercial buildings in the west side and downtown between 1909 and 1913, including a hospital on Barclay Street now known as Barclay Manor.
The first known resident of 2958 West 42nd Ave. was Frederick D. Carder who in 1919 was President and Manager of the Stettler Cigar Factory, once the largest cigar operation west of Ontario. Carder's father started the Stettler Cigar Factory in 1912 in Alberta and in 1917 they expanded to Vancouver, where they prospered for a few years before going bankrupt in 1922. They operated out of a warehouse at 418 West Georgia St. which was only recently demolished in 2018.
Following 1927, this house had a number of different residents, indicating it may have been a rental property. Residents between 1928 and 1936 included John Hyslop, a manager at Hudson's Bay Company, Miss Florence J. Shrapnel, the Barr family, Alfred and Bessie Cronshaw, and A. Gray Parker and his wife Louise. Notably, Florence J. Shrapnel was the great granddaughter of General Henry Scrope Shrapnel who invented the "shrapnel shell" artillery munition. Following this turnover of residents, Jason S. and Norma J. Esselmont lived here from 1937 to 1946. Jason was an accountant at J. Richardson and Sons and later a manager at BC Plywood. Other properties on this block also had many short-term residents.
About the Area
West 42nd Avenue, from Balaclava to MacKenzie Streets, was originally known as Manor Road. This short road led to the MacKinnon family home. In 1905, Mrs. MacKinnon was asked to name the Canadian Pacific Railway station at Wilson Road (now 41st Avenue). She named it Kerrisdale after her family home named Kerrydale, in Scotland. Just to the west was the 1902-built Edgemont estate, now the Crofton House School "Old Residence". Much of the surrounding area was then farmland as Kerrisdale didn't see a large influx of development until the 1920s and 1930s.
Kerrisdale has seen shifting patterns of settlement and immigration. The area is the traditional territory of the Musqueam, Squamish and Tsleil-Waututh First Nations who have inhabited the Fraser River estuary and adjacent lands for thousands of years. The Irish McCleery family were the first European settlers arriving in 1867. Their homestead and farm are now the site of McCleery Golf Course. Kerrisdale was a major hub for railway and streetcar routes which prompted more development and establishment of the Kerrisdale Village shopping area. The last 30 years have seen the arrival of immigrants from Hong Kong and China and the 2016 Statistics Canada Census indicated that over 35 per cent of Kerrisdale residents speak Chinese as their first language.
Story Submission:
The Dyck family owned this house from 1954 to 1962. Peter J. Dyck was Chief Chemist for Western Chemicals Ltd., a vitamin manufacturing and whale oil processing company, which folded with the times. Peter made quite a few renovations of the house during this time for his large family: adding an attached carport; excavating the basement into an indoor play area, which was until then a crawl space; converting the under-back-deck garage into a workshop; and creating a bedroom for his children in the large attic. He also turned the former pantry into a kitchen with marble from a renovation of the Vancouver Hotel, which he transformed into a pastry counter for his wife, Dorothy Marie Weatherby. Story recounted by Peter Dyck's son G. Van Dyck.
Source
Heritage Vancouver Building Permits Database, VPL British Columbia City Directories 1860-1955, City of Vancouver, VanMap, West End Seniors' Network, West End Vancouver Blog, Street Names of Vancouver by Elizabeth Walker, "Our Town Stettler: History of Stettler Cigar Factory" The Stettler Independent (October 11, 2018)
Gallery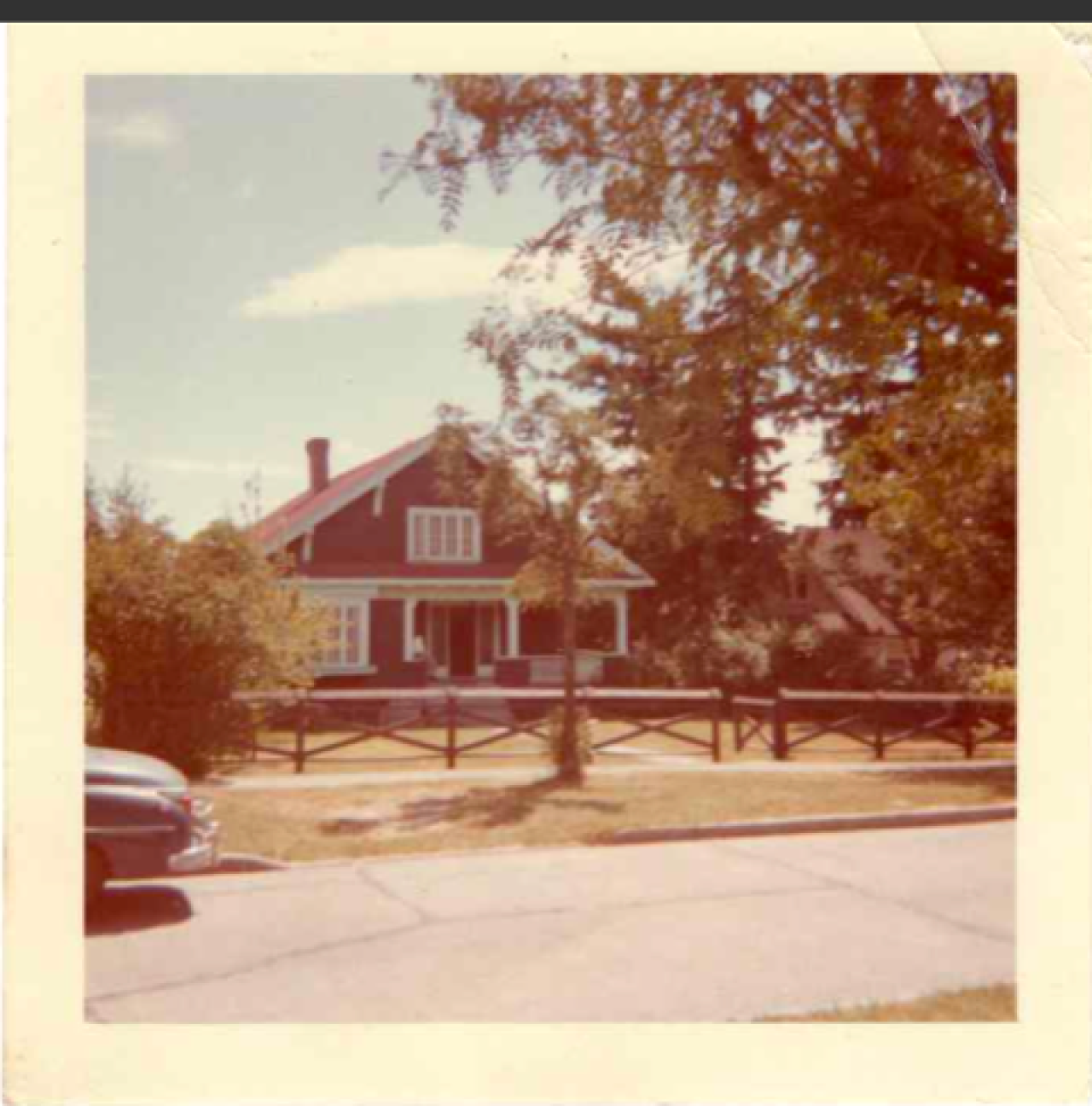 Photo date July 3, 1961. Personal collection of G. Van Dyck.
Contact
Please Share Your Stories!
Send us your stories, comments or corrections about this site.