Overview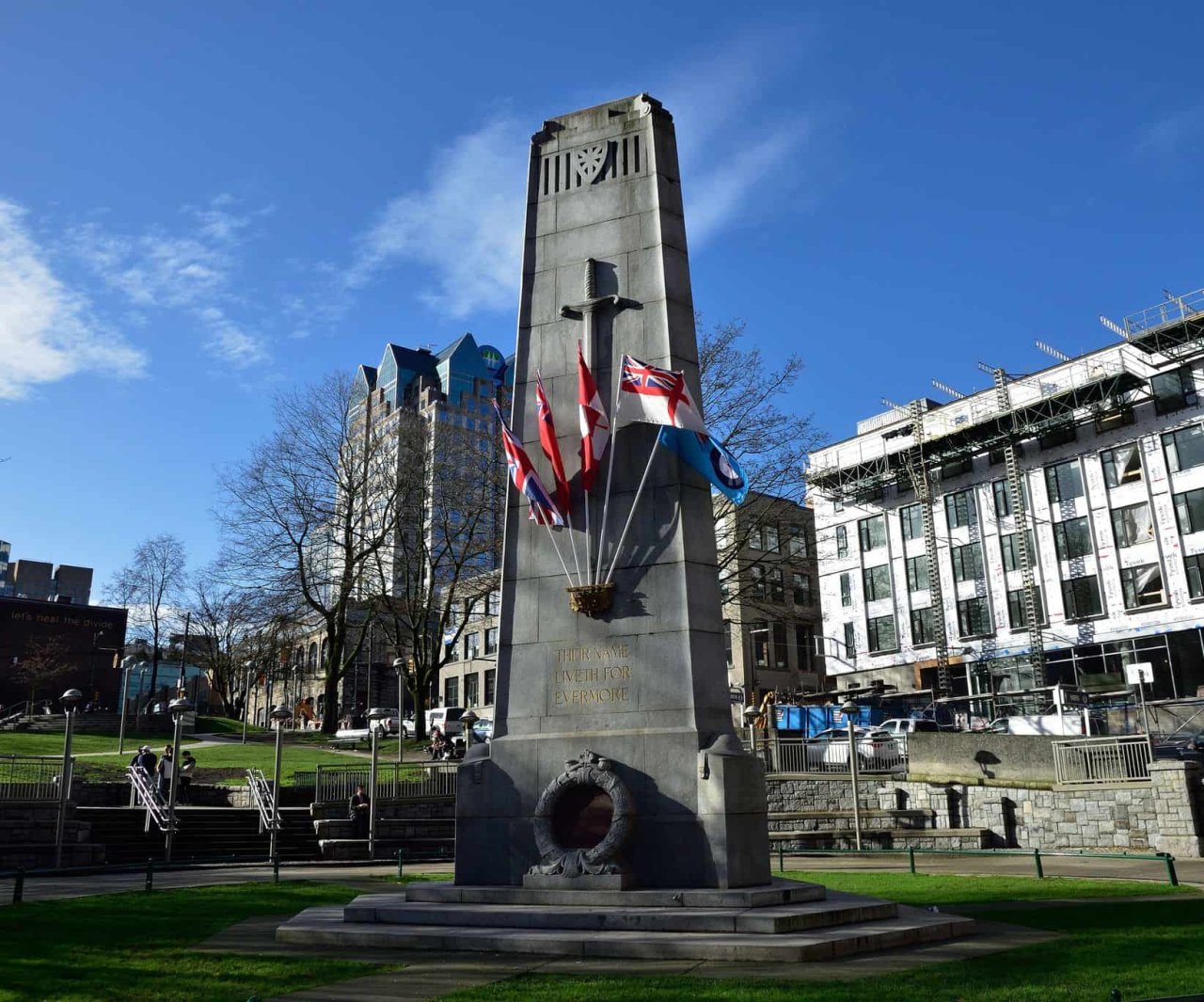 Address
300 W Hastings St
Description
The cenotaph commemorating the fallen soldiers of the First World War was erected in 1924 and is located in Victory Square. The cenotaph is built of Nelson Island granite, supplied by the Vancouver Granite Co. Ltd. The cenotaph cost $10,666 and was funded by public subscription.
Source
Vancouver Historical Society, War Monuments in Canada website
Contact
Please Share Your Stories!
Send us your stories, comments or corrections about this site.