Overview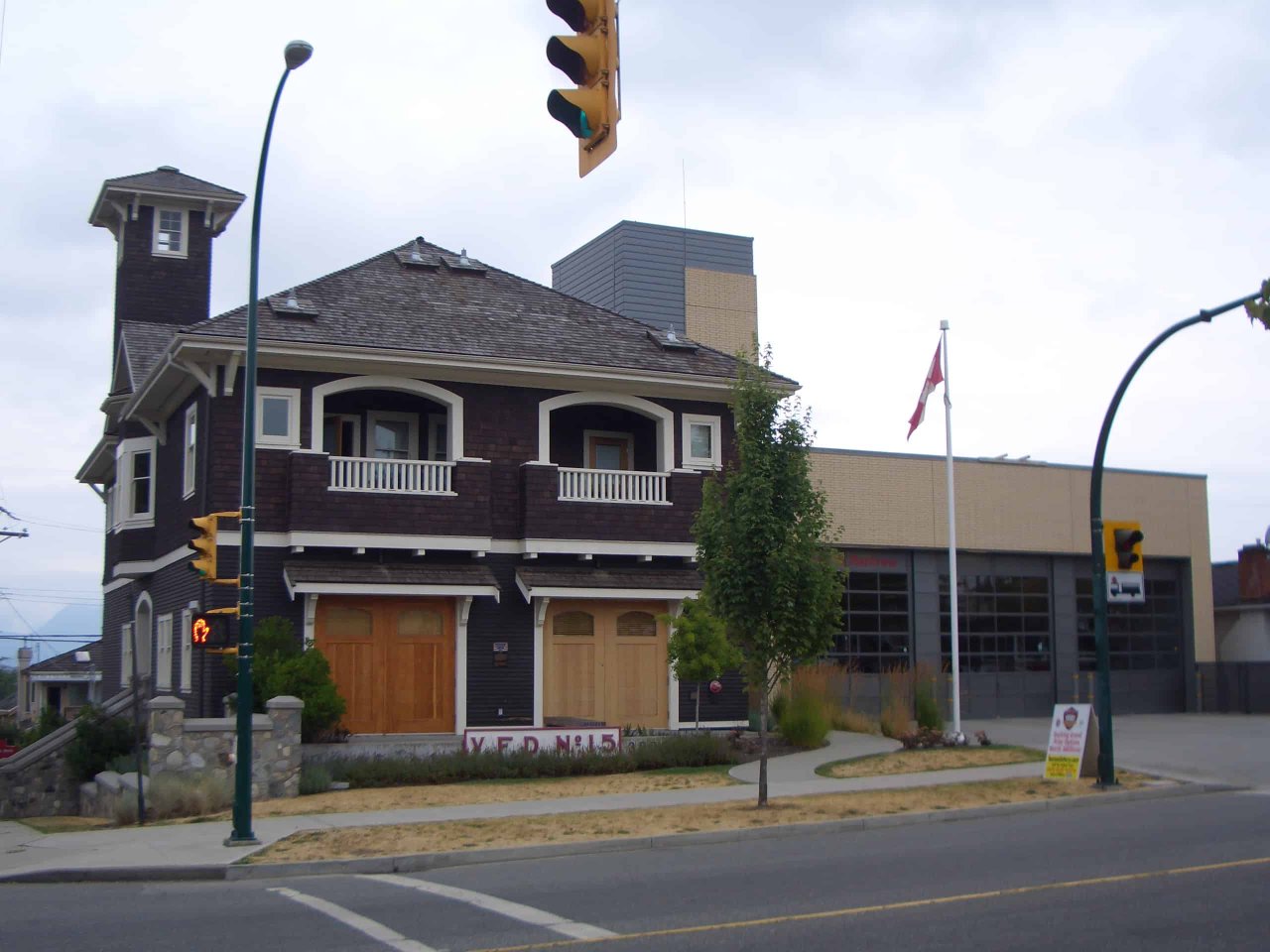 Address
3003 E 22nd Ave, Vancouver, BC
Neighbourhood
Renfrew-Collingwood
Significance
B: Significant
Description
Fire Hall #15 ,is a two-bay, two-storey, wood-frame building constructed in 1913. at the corner of East 22nd Ave and Nootka Street in what was then the municipality of South Vancouver. It was one of four wood-frame Edwardian fire halls built from a stock plan developed by the City of Vancouver. Its first fire engine was a motorized Seagrave hose wagon; however, due to poor road conditions in the district, the vehicle often became stuck in the mud and was soon replaced with a horse-drawn wagon. As such, the fire hall was Vancouver's last remaining hall to use horses.
Source
City of Vancouver, http://former.vancouver.ca/ctyclerk/cclerk/20091103/documents/p2.pdf
Contact
Please Share Your Stories!
Send us your stories, comments or corrections about this site.