Overview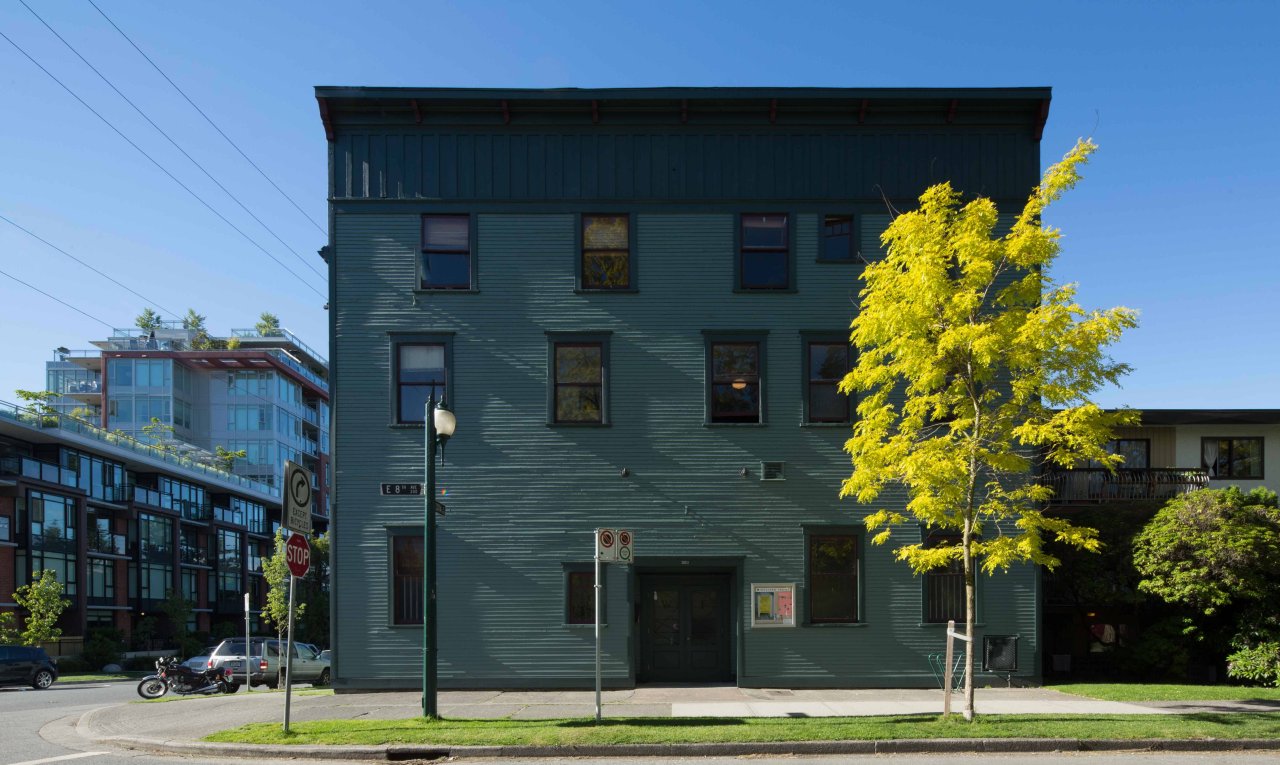 Address
303 E 8th Ave, Vancouver BC
Neighbourhood
Mount Pleasant
grants
Heritage Conservation Grant 2020
Significance
B: Significant
Description
The Western Front Lodge was built in 1922 as a lodge hall and social club for the Knights of Pythias, a fraternal organization. This 3-storey building, designed by William Campbell, included two assembly halls, a dining hall, a kitchen, and a caretaker apartment.
The most striking exterior features of this otherwise simple Edwardian building is its distinctive Boomtown* front and ornate tin roof vents. Originally, there had been a cast-iron canopy over the entrance but it fell and was replaced in 2012.
In 1972, a group of artists purchased the building to create a centre that provided studio, equipment and residences for interdisciplinary artists. They named their centre, "The Western Front" to reflect the building's pioneer-like façade, their geographic location and their ventures into avant garde art. The assembly halls became a dance studio and performance space. The dining hall became gallery space. The building includes offices, archives, a sound studio and two artists residences. Western Front is now one of Canada's oldest artist-run centres.
Many of the building's features have been preserved including wood wainscoting; some original gurney radiators; a private wood-paneled telephone booth; built-in folding cottonwood chairs, and doors with peepholes (likely used for the Knights of Pythias's secret ceremonies ).
*a false front concealing the roof line
Source
COV Heritage Inventory Files, Whispered Art History: Twenty Years at the Western Front by K. Wallace, K. Knights, W. Wood, P. Culley, A. Varty, and J. Radul.
Contact
Please Share Your Stories!
Send us your stories, comments or corrections about this site.