Overview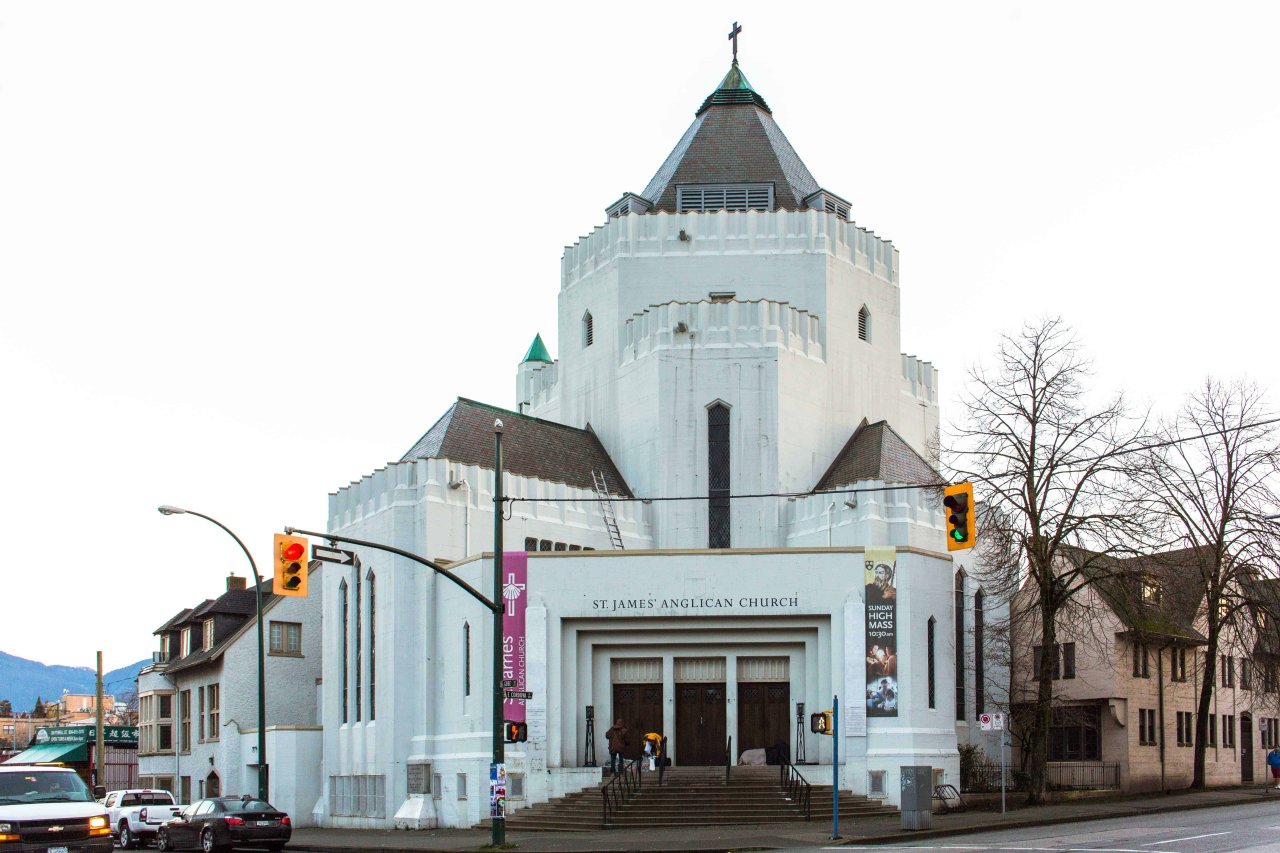 Address
303 E Cordova St, Vancouver BC
Significance
A: Primary Significance
Description
t. James Parish Church has been present on this site since 1886.
This church building was designed in 1935-1936 by Adrian Gilbert Scott, a member of the architecturally renowned Scott family of England. Reverend Canon Wilberforce Cooper of St. James' church was related to the Scott family and commissioned the architect. Vancouver architects Sharp and Thompson oversaw the building program. Scott called his design "a modern version of fourteenth-century Gothic."
The church is an octagon rising from a Greek Cross plan. Massive walls, tipped with Art Deco-influenced neo-Gothic fluting and stylized gargoyles, step up like a ziggurat to a pyramid belfry. Daylight is filtered through Gothic lancets.
The church is one of the city's oldest, originally set on Alexander Street dating from 1881 and facing the waterfront. It had to be removed because the CPR's tracks were going right through the site but it happened to burn down along with the rest of the city before it could be relocated. The CPR had already set aside property at Cordova and Gore and so in 1886 the second St. James' Church was built.
Source
Exploring Vancouver: The Architectural Guide, Harold Kalman and Robin Ward, VHF's Historic Map Guide of Japantown, Heritage Inventory Summary Report Phase II 1986
More information
Contact
Please Share Your Stories!
Send us your stories, comments or corrections about this site.