Overview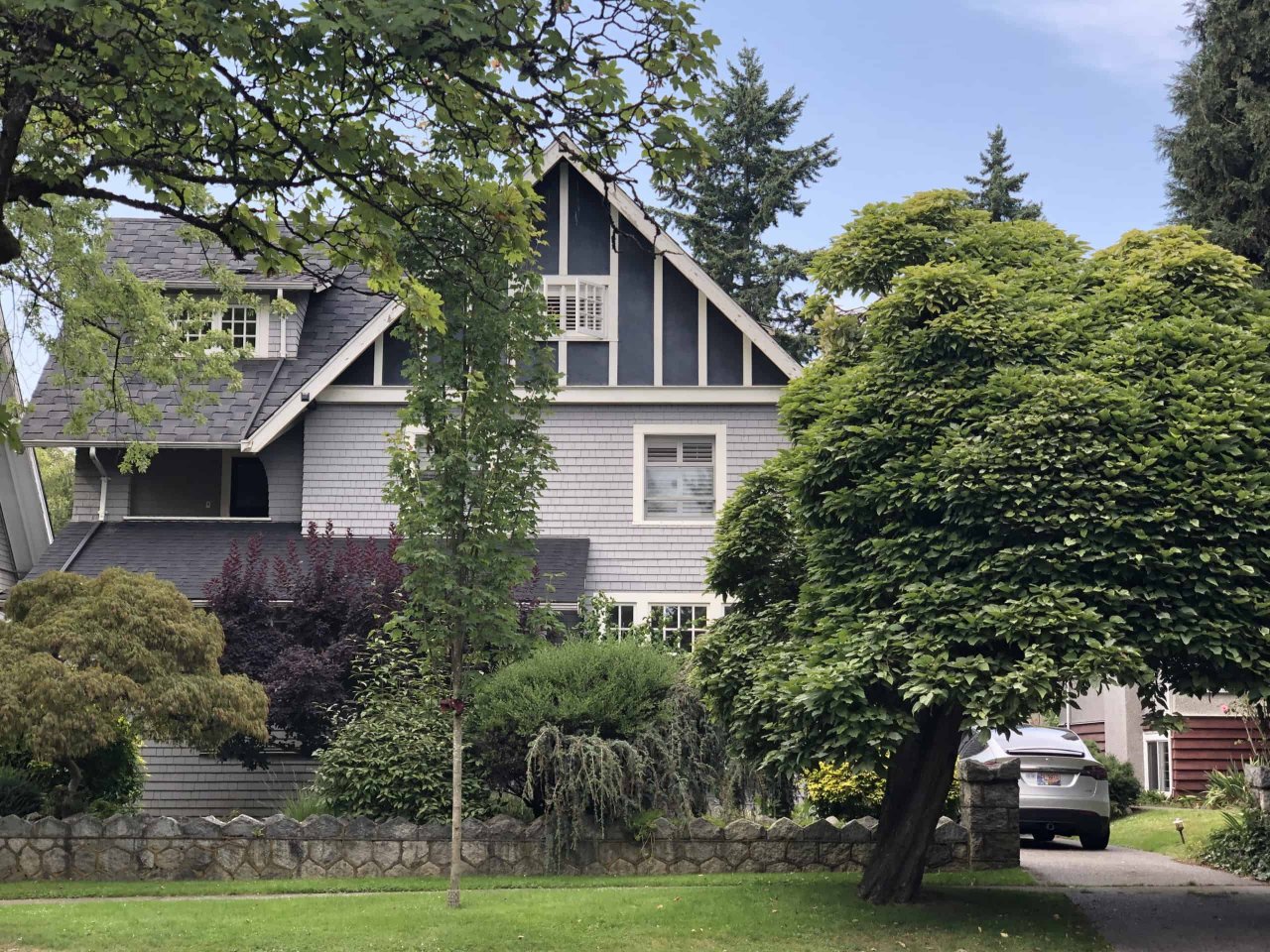 Address
3057 W 39th Ave, Vancouver BC
Neighbourhood
Dunbar-Southlands
grants
Heritage Conservation Grant 2019, 2020
Significance
A: Primary Significance
Description
3057 West 39th Avenue, not to be confused with its neighbour at 3075 West 39th Avenue, features a first floor bay window, shingle siding, a recessed balcony over the front entrance, and a half-timbered gable roof facing the street.
According to a Statement of Significance prepared by Donald Luxton and Associates, the Arts and Crafts style home was built in 1913, during a boom in development prompted by the extension of the streetcar network that same year. As one of the earlier homes in the Dunbar neighbourhood, 3057 West 39th Avenue "illustrates the stately homes built during the booming Edwardian era, when many communities across Vancouver were experiencing exponential growth." The Arts and Crafts style reflected "the preference during the Edwardian era for residential architecture that favoured traditionalist styles and an image of cozy, suburban life."
The home was designed by James Keagey, who also designed the Vancouver Rowing Club. Keagey "designed a variety of warehouses, commercial buildings, and residences through the 1910s, including the neighbouring house to the west of the More Residence. In 1920, the prominent architectural pair of Maclure & Lort oversaw repairs to the house after a roof fire caused extensive damage." (Donald Luxton and Associates Statement of Significance)
The first owners of the home were William and Margaret More. William owned a women and children's clothing store at 556 Granville Street along with co-director R.S Wilson. In 1922, the occupancy changed to Arthur Edwards, who lived there for two years. In 1925, T. D. and E. M. Thompson moved in and lived in the home past 1955.
The chimney was rebuilt in 2019 with the assistance of a heritage conservation grant from VHF.
Contact
Please Share Your Stories!
Send us your stories, comments or corrections about this site.