Overview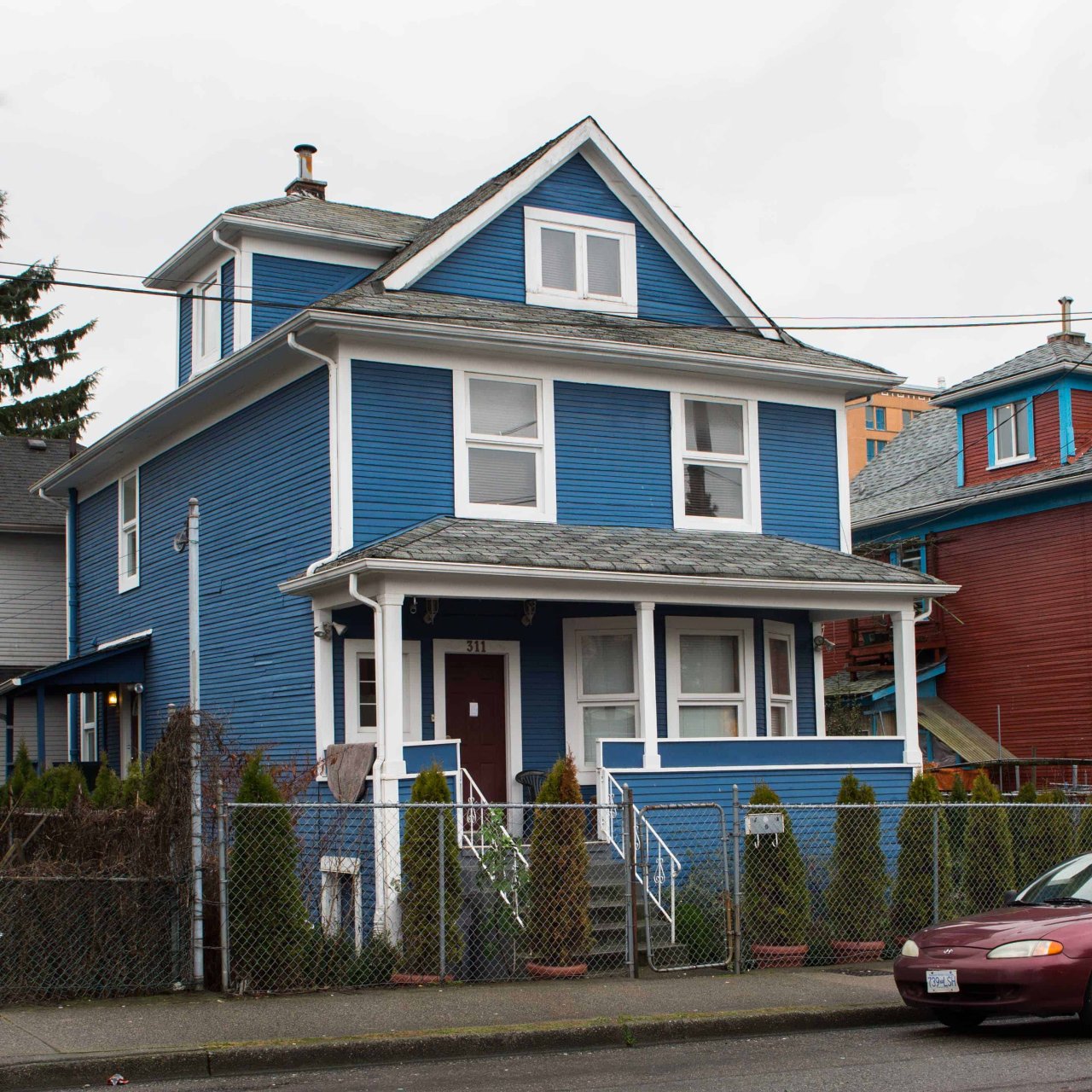 Address
311 Heatley Ave, Vancouver BC
Significance
B: Significant
Description
311 Heatley was built in 1906 and is an Edwardian-style home. Sources indicate it was built by A. McRae, possibly Alexandra McRae, the same builder of 305 and 313 Heatley and co-owner of four houses on the 200 block of Jackson Avenue. However, research on the Jackson Avenue homes show that they were built for Alexandra MacDonald and Amy McRae, whose husbands, William McRae and David MacDonald, were business partners and sought to diversify their partnership and earnings through property development.
The Edwardian-style house was home to Ontario-born journalist, Victor W. Odlum, in 1907, for one year before he moved to West Vancouver. Odlum went on to become a controversial newspaper publisher, activist and soldier. He eventually earned the rank of Brigadier General and later became a diplomat. Odlum also co-founded the prominent Vancouver investment firm, Odlum Brown, in 1923 and was elected to the Provincial Legislature from 1924 to 1928.
Edwardian homes were an interpretation of the Neo-classical style, and quickly became the most popular residential building style in Vancouver in the early 20th century. Characteristics of the Edwardian house include gable or hipped roofs, rectilinear floor plans, bay windows and the use of decorative elements including classical-inspired columns and multi-paned and diamond-patterned windows. Edwardian homes were also typically two storeys with a wide and open front verandah and square or turned porch columns.
Three houses at 305-319 Heatley Ave share two lots on East Cordova Street, but face Heatley Ave.
Source
James Johnstone's blog " When An Old House Whispers" posts: Sept 5, 2010 and April 11, 2011.
More information
Contact
Please Share Your Stories!
Send us your stories, comments or corrections about this site.