Overview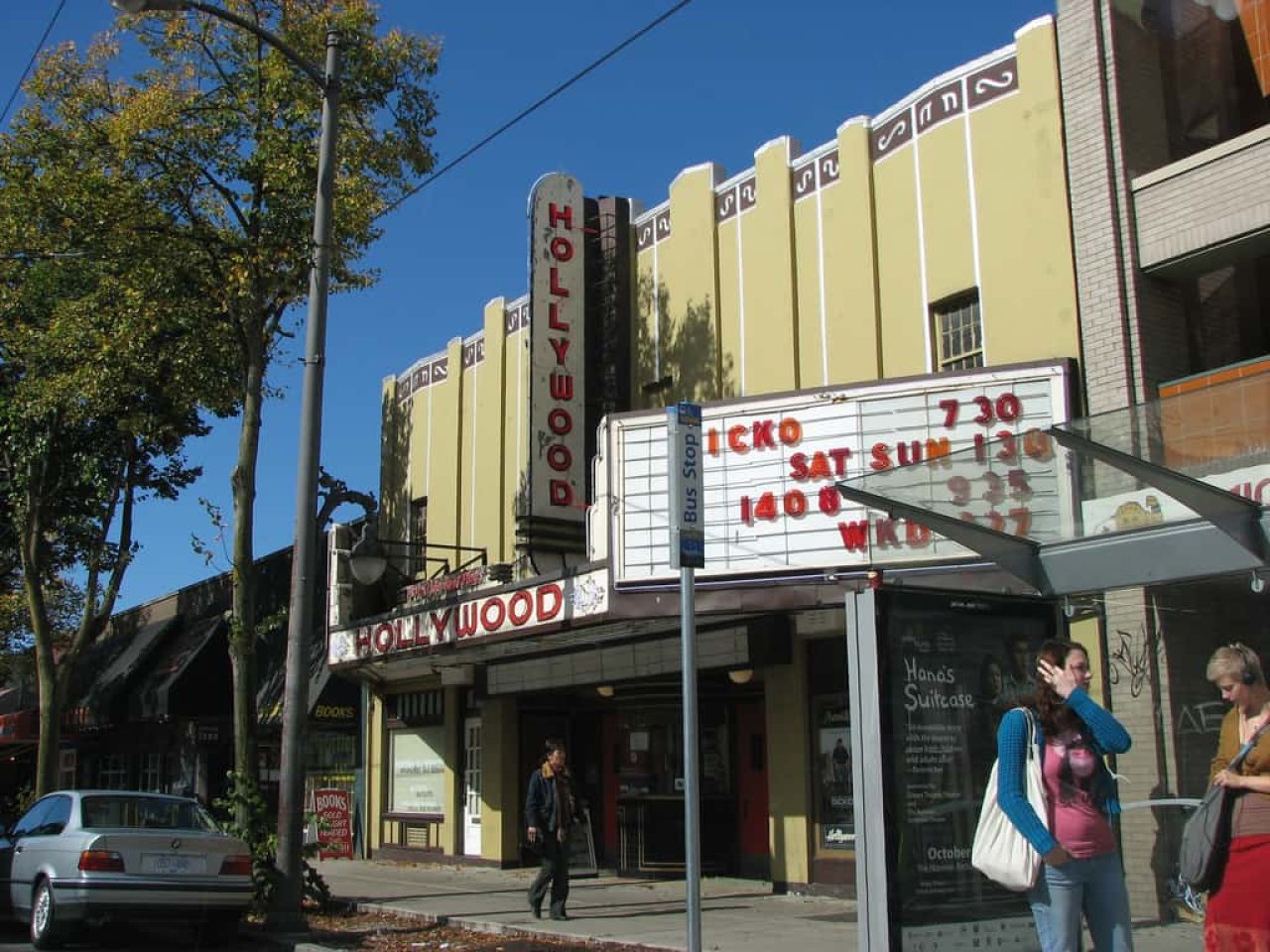 Address
3123-3129 W Broadway, Vancouver BC
grants
VHF True Colours 2013
Significance
B: Significant
Description
The 651-seat Art Deco movie theatre operated and owned by the Farleigh family since 1935 closed in 2011. It was designed by architect Harold Cullerne, and enticed moviegoers with a neon sign promising the "pick o' the best plays". It opened on Thanksgiving Day, Oct. 24, 1935, with tickets at 10 and 15 cents. The opening night marquee featured a double bill, Will Rogers in "Life Begins at 40" and Thelma Todd in "Lightning Strikes Twice". The closing show was "Cinema Paradiso".
Since 2011 it has been sold, used as a church, and various proposals were made for its use, with local "Save the Hollywood" group monitoring the progress. In 2013, the theatre received a Vancouver Heritage Foundation True Colours grant for exterior painting and the owner intended to restore the original neon and facade.
In 2018, the Hollywood Theatre was granted a Heritage Revitalization Agreement with owner Bonnis Properties and the City of Vancouver; as a result the exterior and select interior features will be restored and the space will remain a community film-theatre venue. See current article link for more.
The theatre is expected to reopen in 2020. https://vancouversun.com/news/local-news/a-neon-classic-returns-at-the-hollywood-theatre/
Source
Save the Hollywood facebook page, Vancouver Sun 2018 article, VHF
Gallery
Source: https://globalnews.ca/news/4333149/hollywood-theatre-vancouver-kitsilano/
Contact
Please Share Your Stories!
Send us your stories, comments or corrections about this site.