Overview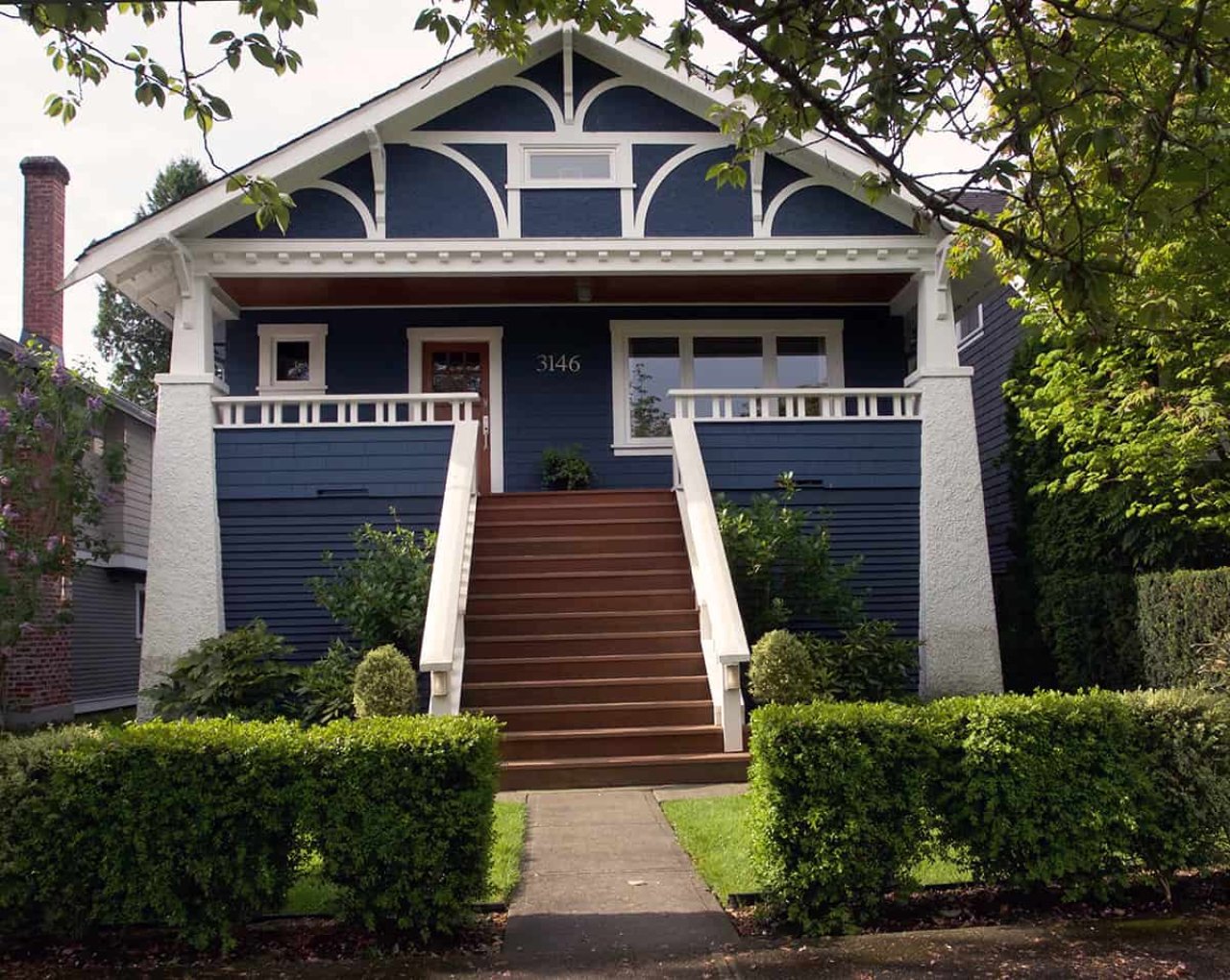 Address
3146 W 12th Ave, Vancouver BC
Significance
C: Contextual or Character
Description
Permits for this property were issued in September 1925 with Mrs A. Dougworth as the owner and J. Jorgenson listed as the contractor. The stated value of the house was $2500. In 1926 it was listed as vacant until the first occupant, bank clerk A.F. Graves, took residence. 3146 West 12th was renovated sometime after 1985 to add a partial second storey.
More research is needed to verify the details behind the construction of this home and its neighbours (3106, 3116, 3126, 3136 and 3146 West 12th Avenue) in 1925. However, some evidence points to the involvement of George Jorgenson, a carpenter living at either 3066 or 3076 West 11th Avenue at the time.
George Jorgenson was fairly active in house-building both before and after WW1 and appears to have built for others as well as possibly on spec. He was married to Birghilde Jorgenson and Mrs B. Jorgenson shows up as the owner for various houses he built.
It also appears that Joseph C. Mathers was involved in the construction of one or more of these houses. He was married to Alice D. Mathers. J.C. Mathers had been involved in various aspects of the real estate industry, including sales, property management and construction. He also appears have been involved in spec house construction prior to WW1. His brother was James Bolivar (J.B.) Mathers, who had been the President of Dominion Trust and later Mercantile Mortgage and was very active in the real estate industry (Mathers Avenue in West Vancouver is named after him). At times, J.C. Mathers worked for and lived with his brother J.B. Mathers, and there is some possibility that J.B. Mathers funded the construction of these five houses.
If anyone has more information about the history of this address, please send us a message through the Contact Us form.
Source
COV Archives, ancestry.com, Canada Census, BC City Directories 1860 – 1955, Van Map, Heritage Vancouver Permits Database
Gallery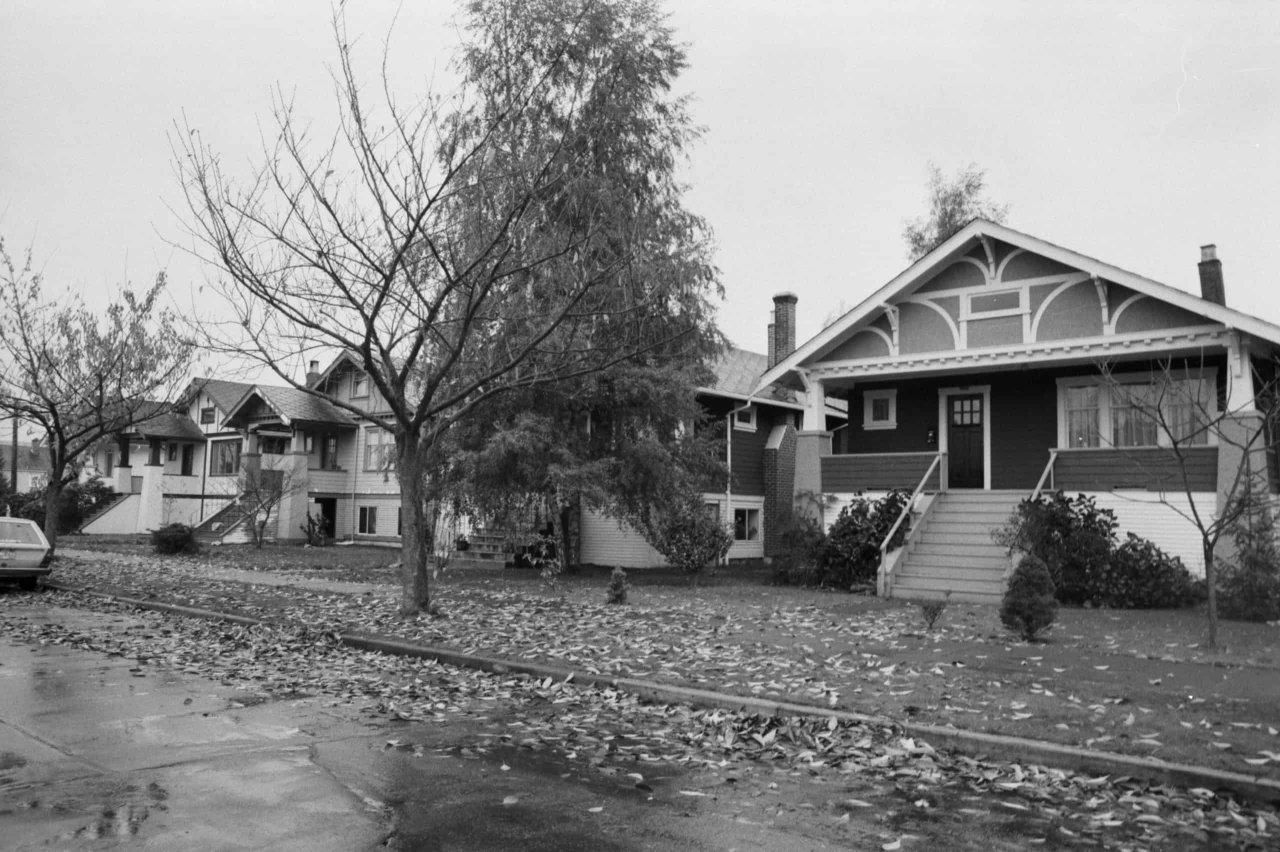 3146, 3106, 3116, 3126 and 3136 West 12th Avenue in 1985. City of Vancouver Archives, CVA 790-1266.
Contact
Please Share Your Stories!
Send us your stories, comments or corrections about this site.