Overview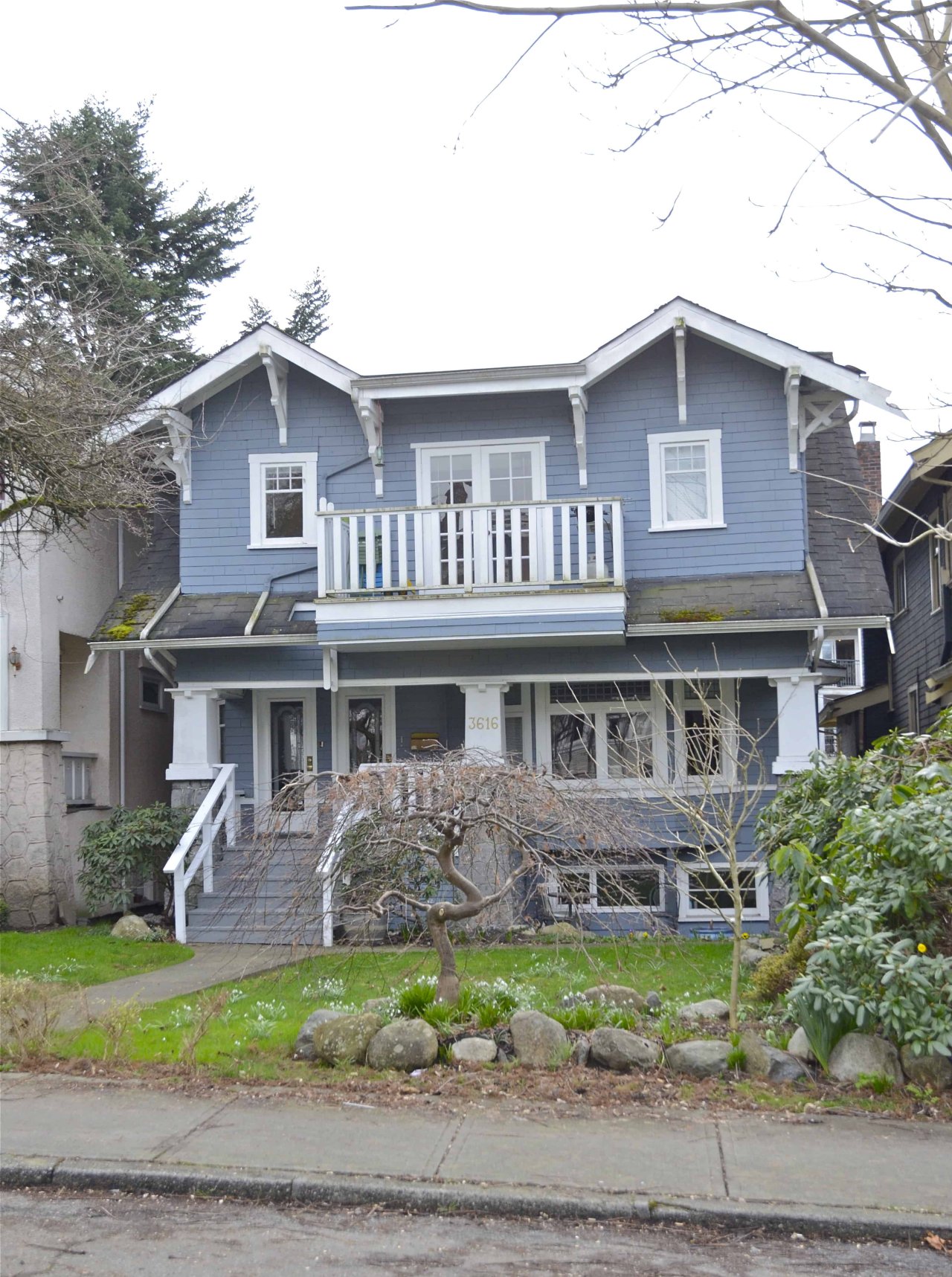 Address
3616 W 3rd Ave, Vancouver, BC
Significance
C: Contextual or Character
Description
3610-3616 West 3rd Avenue were built in 1913 by E.J Vernon of Vernon Bros., Ltd. architectural firm. 3616 West 3rd Avenue first appears on directories in 1915, with the first listed resident being John Meekison, who remained the resident until 1920. From 1921 until 1946, Charles F. Millar was the Resident. Born in Ontario in 1882, Charles Millar moved to Regina in 1908 and settled in Vancouver in 1912. He was president of Seaport Agencies (which he also founded) and the British Empire Dock Co. Ltd. Millar won the B.C. Chess Championship four time, in 1931-33 and in 1937. Millar appears to have used the house for his businesses as well as his home, as the 1943 British Columbia and Yukon directory has the following listed at 3616 West 3rd Avenue: Seaport Agencies Ltd.; Vancouver Salmon & Fruit Terminal Ltd.; Seaport Dock & Ship Co Ltd.; Empire Dock Ltd.; Br Empire Dock; Riperian Owners Association; and the residence of Charles F. Millar. Millar passed away in 1954.
Source
British Columbia City Directories 1860-1955, http://www.chessgames.com/perl/chessplayer?pid=102198
Contact
Please Share Your Stories!
Send us your stories, comments or corrections about this site.