Overview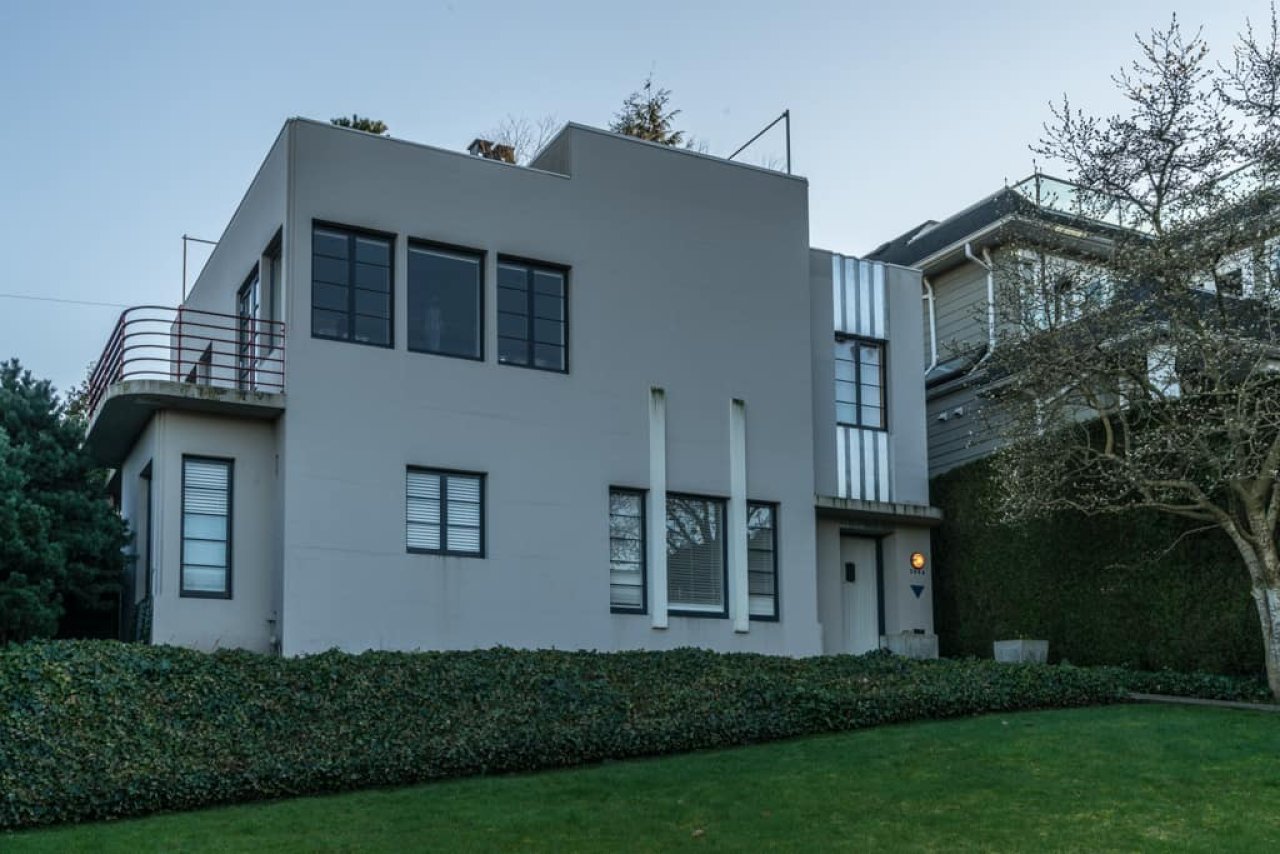 Address
3846 W 10th Ave, Vancouver BC
Neighbourhood
West Point Grey
Significance
A: Primary Significance
Description
3846 W 10th Avenue, called the Horace Barber House, was built in 1936. It was designed by Ross Lort for civil engineer Horace G. Barber and Eliza Barber. A modernist style home, with flat concrete walls, hard edges and Art Moderne elements, it is a unique residence in terms of Vancouver house styles. It was designed at the end of the Art Deco era and foreshadowed the clean-lines of the Mid-Century Modern movement.
In 1990, the house was preserved with interior updates, and a compatible infill house added. The house received a City of Vancouver Heritage Award in 1991.
Gallery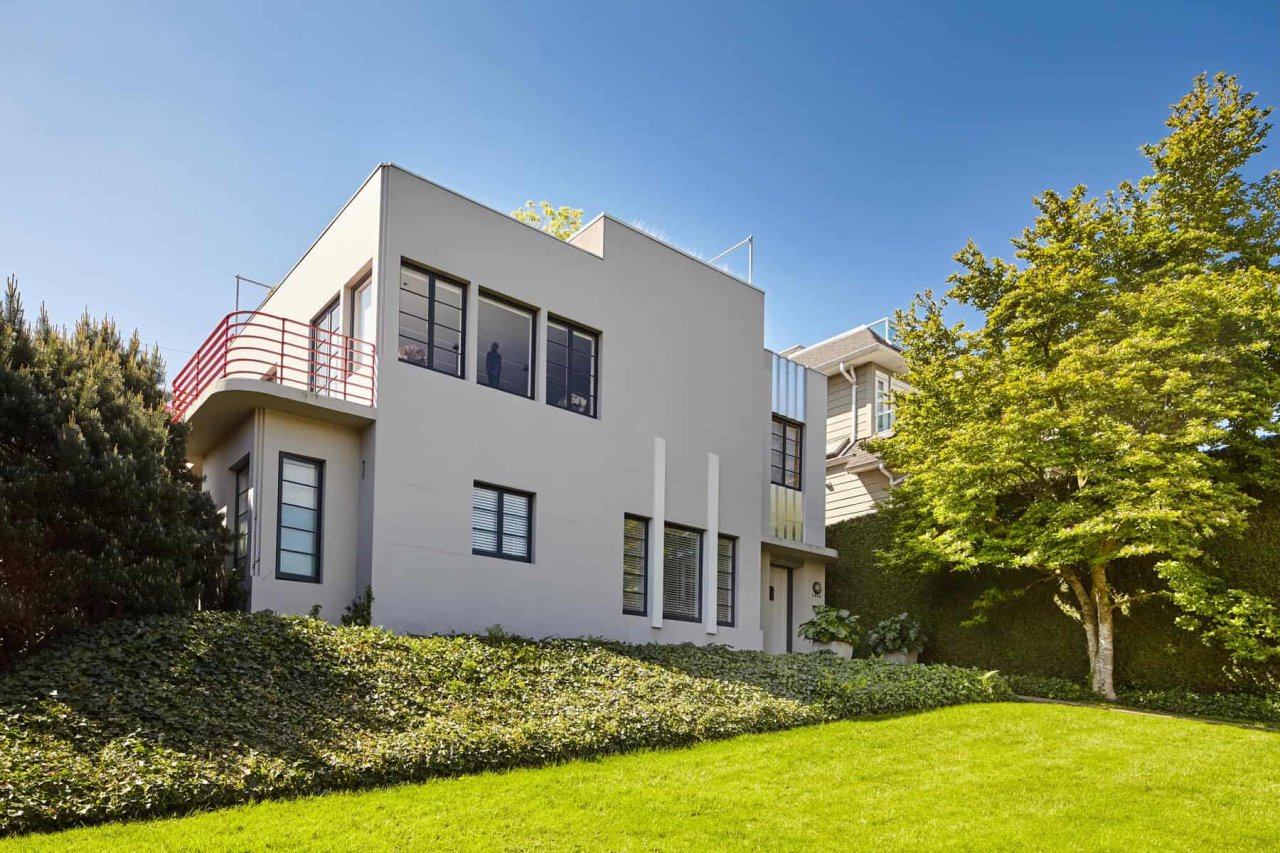 Photo Credti: Martin Knowles
Contact
Please Share Your Stories!
Send us your stories, comments or corrections about this site.