Overview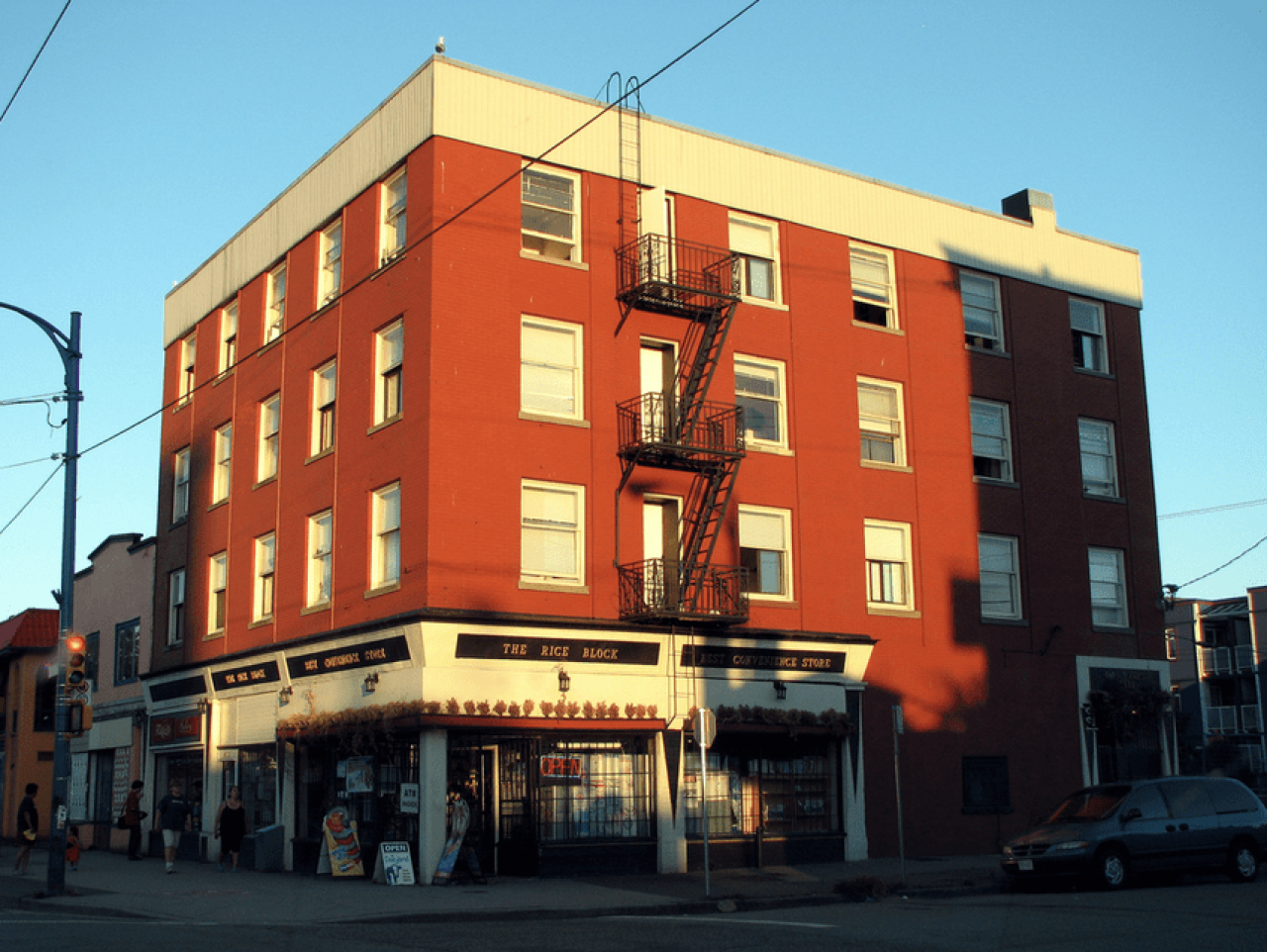 Address
404 Hawks Ave, Vancouver BC
Significance
C: Contextual or Character
Description
This four-storey Edwardian-era commercial building known as the "Rice Block," was built in 1912 as part of Vancouver's building boom and was designed by Otto Moberg. Moberg was a Swede who came to Vancouver having won a design competition for buildings at the Pacific National Exhibition.
The building was built for Daniel H. Rice, a real estate investor, for a cost of $30,000. It was built as a rooming house with retail on the ground floor, and the building retains this use today. Originally the building was known as the Thistle Rooms, but the name changed to Rice Rooms in 1917.
Over the years the retail section was home to a grocer, restaurant (Thistle Café), a long-term drugstore (Buckshon's), and a Japanese-Canadian business owner. The building remained in the family until 1948 when Anna Angela Rice sold it to Abe Buckshon. Since 2007, it has been owned by BC Housing as Single Resident Occupancy with 42 units.
This building is of historical significance because it is a good example of a style that is common to Vancouver, and is also connected to the development of rooming house hotels in the early 20th century.
Surviving storefront elements include its brick base in its original configuration; the brick clad steel storefront lintel supports, the open chamfered corner entry, elements of the clerestory window frames and sash, and enclosed elements of the storefront cornice.
Source
Vancouver Heritage Resource Inventory, City Directories, Changing Vancouver Blog
Contact
Please Share Your Stories!
Send us your stories, comments or corrections about this site.