Overview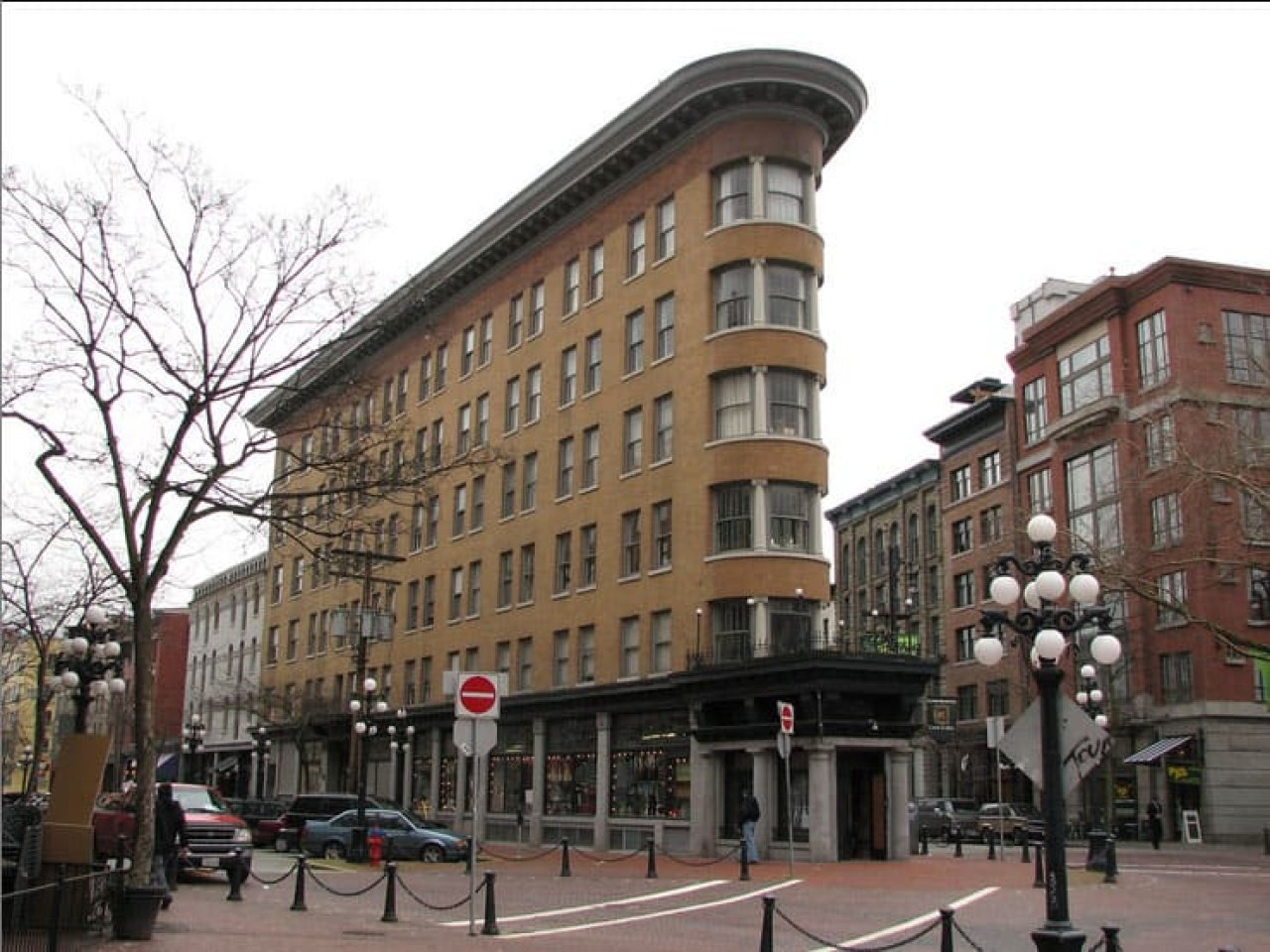 Address
41-49 Powell St, Vancouver BC
Significance
A: Primary Significance
Description
The site of the Europe Hotel was originally occupied by the Tivoli Saloon, which was raided in 1886 for illegal gambling. In 1908, prominent Canadian-Italian entrepreneur Angelo B. Calori appointed Vancouver architects Parr and Fee to design a new hotel on the narrow triangular lots adjacent to the existing Europe Hotel.
Clearly modelled after the Flatiron Building (1902) in New York City, the current Europe Hotel remains a landmark building in Vancouver to this day. The structural frame was designed and erected by the Ferro-Concrete Construction Company of Cincinnatti, Ohio, pioneers of the use of steel reinforcement in concrete. The concrete frame, the first of its kind in Vancouver, purportedly made this the earliest fireproof hotel in western Canada.
In 1983 the hotel and its annex were restored and converted to affordable housing by architects Adolph Ingre and Associates. The lobby retains its original tile, marble and brass finishes, as well as beveled glass and enameled wall tiles.
Source
Canada's Historic Places, City of Vancouver Heritage Conservation Program, VHF's Historic Map Guide Carrall St Greenway
Gallery
Vancouver Archives Item : M-11-32- Europe Hotel Photographer: Major James Skitt Matthews
Contact
Please Share Your Stories!
Send us your stories, comments or corrections about this site.