Overview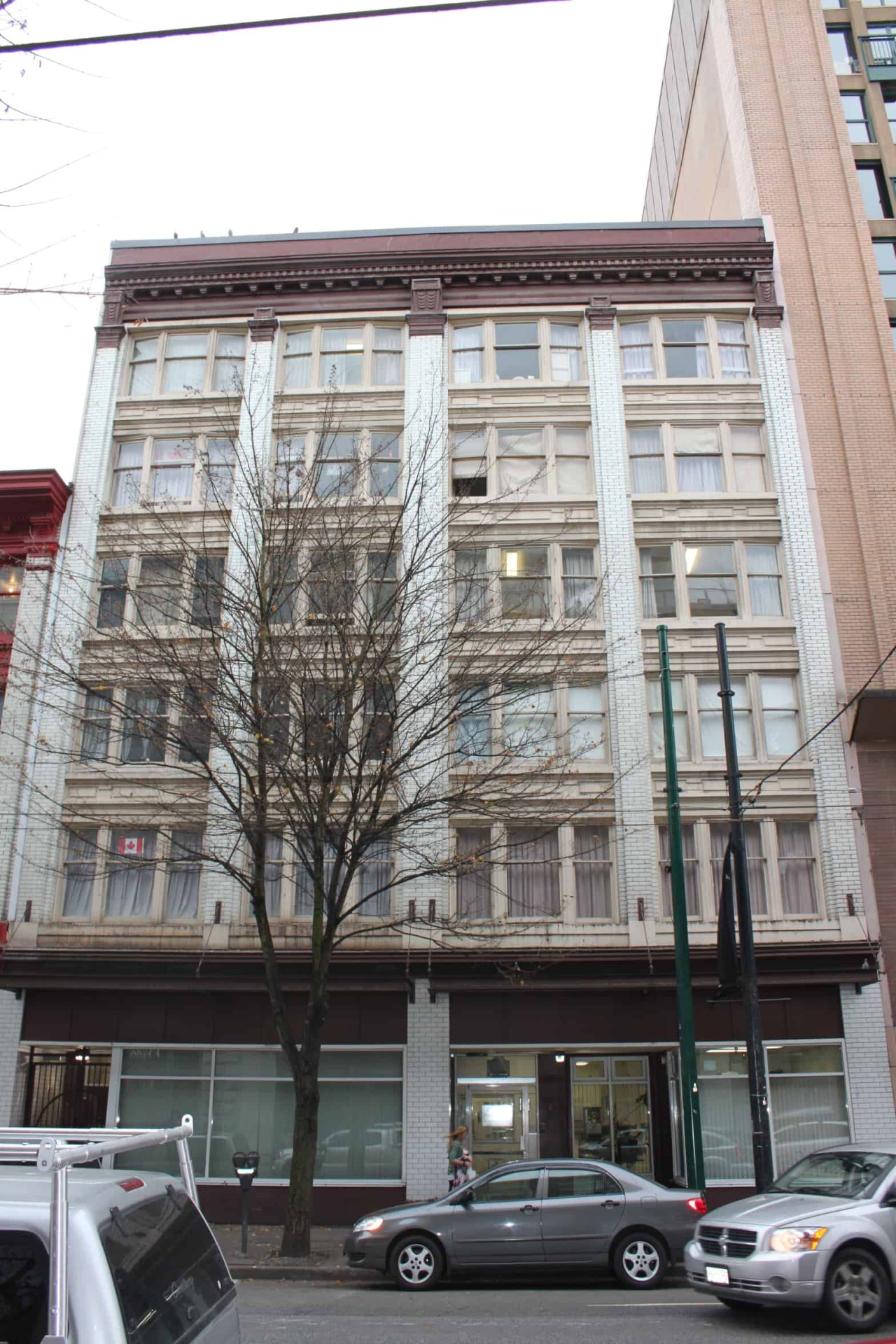 Address
42-44 E Cordova St, Vancouver BC
Significance
B: Significant
Description
42 East Cordova Street is a good example of an Edwardian hotel whose design responded to the City's strict new lodging house building code, associated with Vancouver's pre-World War I building boom. Although this building appears today to be one structure, it was built in two parts, with two different architects involved. For many years, two hotels operated here, one at 42-44 East Cordova (Arno Rooms/Central Hotel) and the other at 48-48 1/2 East Cordova (Oliver Rooms).
The eastern part of the building, (48-48 1/2), was erected in 1911 by Hemphill and Company for owner W.C. Marshall. The architect was Hugh Braunton. The western part of the building (42-44 East Cordova) was erected in 1912 by William O'Dell for the Vancouver Realty Company and designed by A. Campbell Hope.
There appears to have been considerable cooperation between the owners and perhaps between the architects and builders. The wall between the buildings included doorways joining the two structures and the two buildings share a large interior light well. On the front elevation it is difficult to discern any significant difference in design, and today the buildings read as a single edifice.
This was one of the first buildings in the area to be converted from market to non-market housing. The United Housing Foundation with Jonathan Yardley as architect did the work in 1973-74. Today there are 65 Single Room Occupancy spaces (SROs).
Source
Canada's Historic Places, Chernoff Thompson Architects
Contact
Please Share Your Stories!
Send us your stories, comments or corrections about this site.