Overview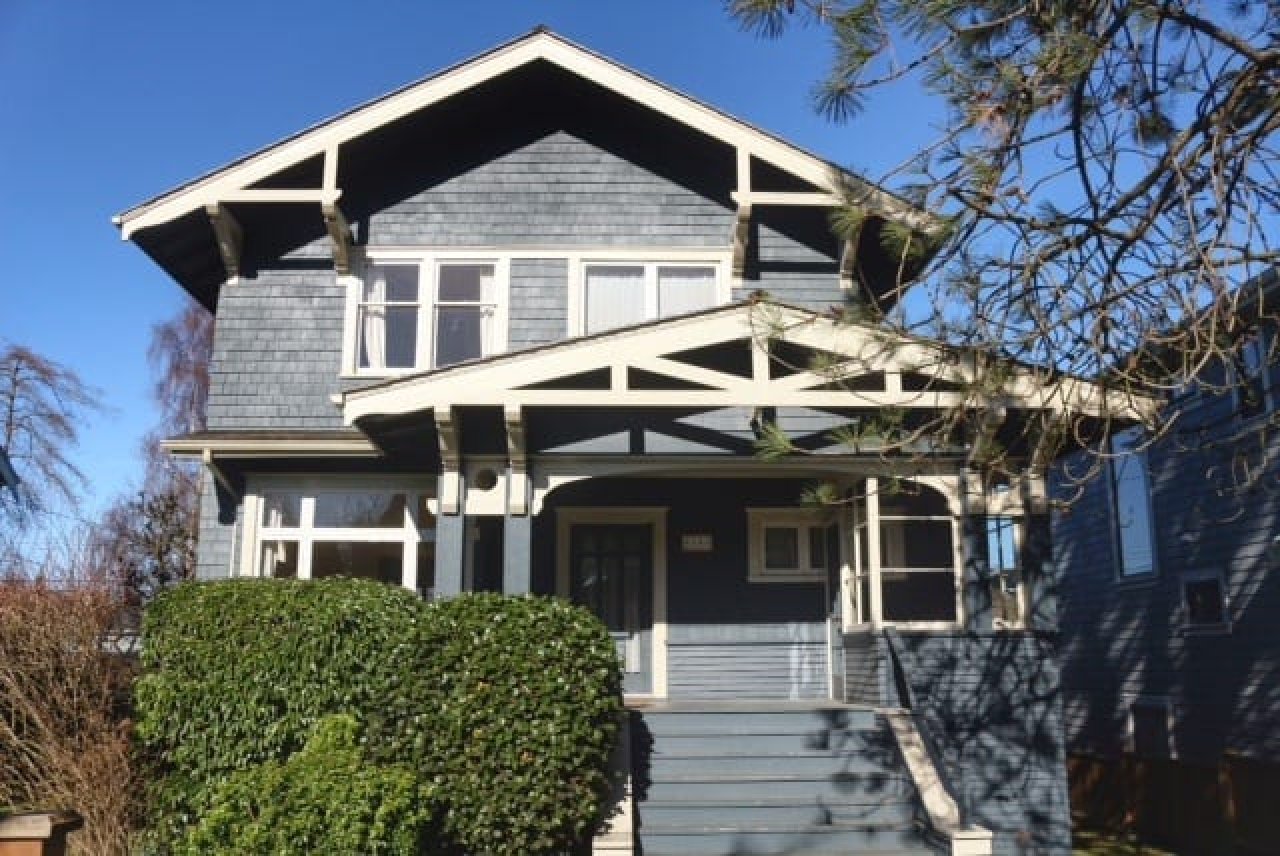 Address
4243 W 12th Ave, Vancouver BC
Neighbourhood
West Point Grey
Significance
B: Significant
Description
This Craftsman-style home was built in 1912 for UBC professor Jason Henderson by W. Tinney, who designed and built several other homes on Vancouver's west side in the early 20th century. It features a side-gabled front porch with decorative brackets and wooden shingles. Mr. Henderson lived here with his wife, Rachel Henderson (who was also a teacher) from 1917 to 1940.
Until recently, this home was part of a trio of WWI era homes. Its neighbour 4255 West 12th, situated between 4261 and 4243, was demolished in September 2017. All three Craftsman homes featured enclosed porches and cedar shingles.
Situated in West Point Grey, this area has seen significant change over the years. Initially it was home to the Musqueam, Squamish and Tsleil-Waututh peoples. In 1791 Spanish explorer Jose Narvaez landed on the shores of this area, naming it Langara Point. Approximately one year later, Captain George Vancouver arrived and renamed the area after his friend Captain George Grey. Significant residential development in the area didn't start until 1912, shortly after the Municipality of Point Grey was established in 1908. This home is situated between two major arterial routes, 16th and 10th Avenue, serving as key access points to UBC and the University Endowment Lands. Just a couple blocks to the south is Pacific Spirit Regional Park, with over 750 hectares of natural forest trails and the approximately 2,000-year-old Camosun Bog.
Source
Heritage Vancouver Building Permits Database, VPL British Columbia City Directories 1860-1955, VanMap
Contact
Please Share Your Stories!
Send us your stories, comments or corrections about this site.