Overview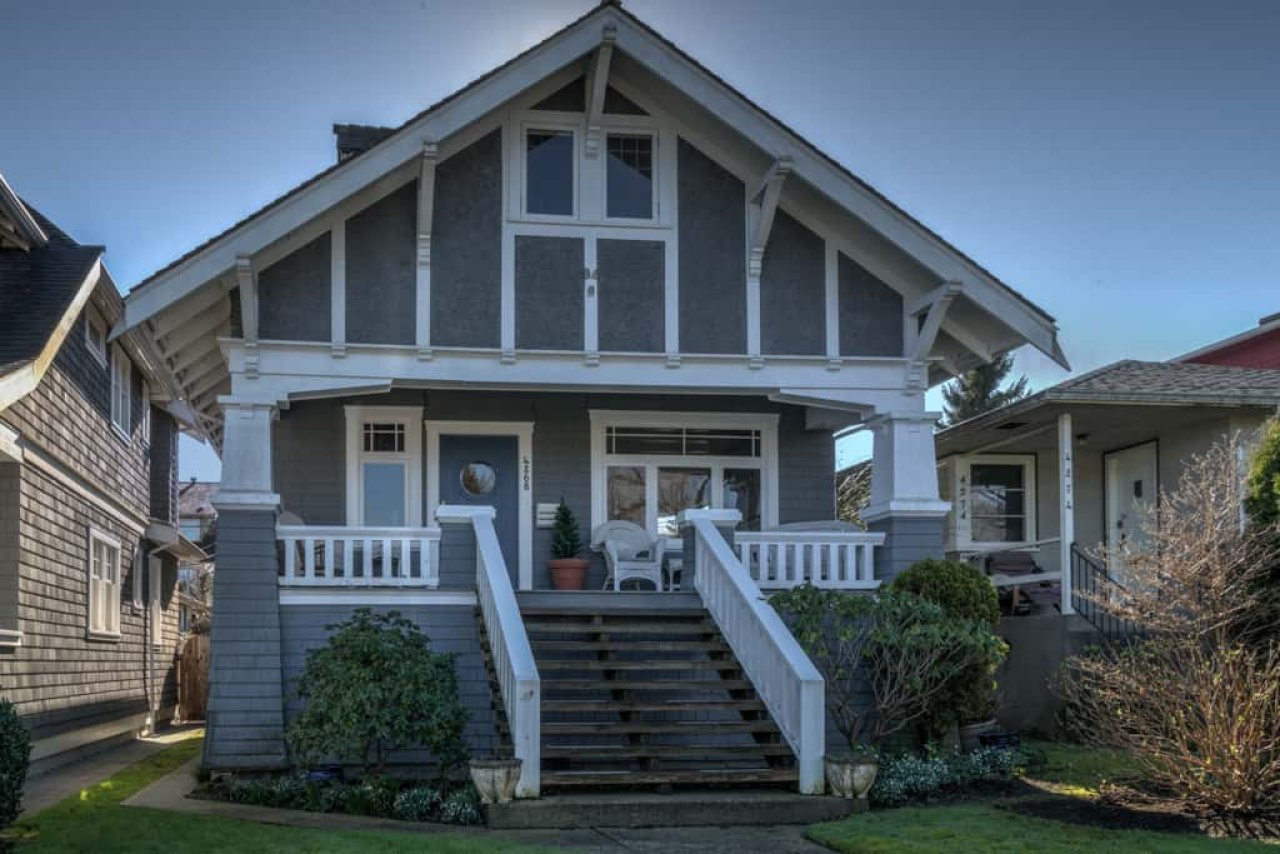 Address
4268 W 11th Ave, Vancouver BC
Neighbourhood
West Point Grey
Significance
C: Contextual or Character
Description
This Craftsman Bungalow's building permits were issued in 1913 to the owner, architect and builder, Nixon & Wright. Nixon & Wright developed numerous other homes in Kitsilano during this time, including 2525 West 6th and the Hay House at 2325 West 7th.
With classic Craftsman Bungalow design elements such as the front integral porch spanning the width of the home, a small central attic window and central front steps, this home is consistent with many Vancouver homes built between 1910 and 1930, particularly in Kitsilano. See 2950 West 5th and other homes on West 5th between Bayswater and Balaclava for excellent examples of this popular style.
This home first appeared in city directories as 4270 West 11th in 1917 under resident Elmer J. Brown, Principal of General Gordon Elementary School and shortly thereafter Principal of Lord Strathcona Community (Elementary) School—Vancouver's oldest continually used school. Following Mr. Brown, this home had numerous residents over the early years, including Mrs. Augusta Hodgins, a widow who lived in this home during the 30's and again in the 50's. Other residents included Colonel G. Lortie, a fighter in the Royal Canadian Air Force and W. J. Taylor, a piano tuner.
Situated in West Point Grey, this area has seen significant change over the years. Initially it was home to the Musqueam, Squamish and Tsleil-Waututh peoples. In 1791 Spanish explorer Jose Narvaez landed on the shores of this area, naming it Langara Point. Approximately one year later, Captain George Vancouver arrived and renamed the area after his friend Captain George Grey. Significant residential development in the area didn't start until 1912, shortly after the Municipality of Point Grey was established in 1908. 4268 West 11th Avenue is just southeast of the West 10th Avenue shopping area which has served as the area's primary local business district since the early 20th century.
Source
Heritage Vancouver Building Permits Database, VPL British Columbia City Directories 1860-1955, VanMap
Contact
Please Share Your Stories!
Send us your stories, comments or corrections about this site.