Overview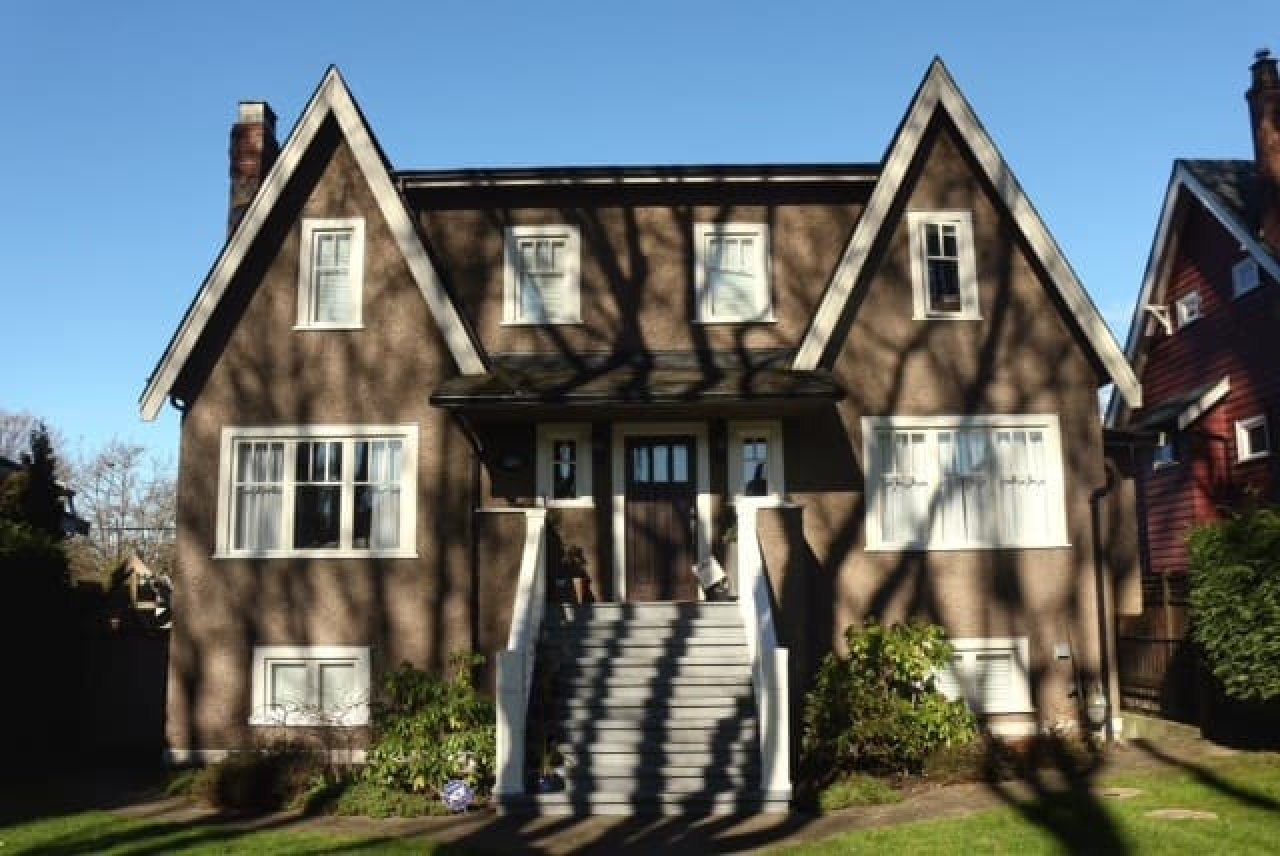 Address
4285 W 13th Ave, Vancouver BC
Neighbourhood
West Point Grey
Significance
C: Contextual or Character
Description
This 1925-built home in English Storybook style features a symmetrical pitched double-gabled roof and stucco cladding. It was originally owned, designed and built by R. T. Knipe. Knipe also built and owned 4286 West 12th Avenue in 1925 which still stands directly across the alley from this home, evoking a similar romantic style.
John I. Mutch, a mining engineer, lived here with his wife Catherine and children John and Helen from 1925 to 1949. John Mutch later worked for Canadian Pacific Air Lines.
Situated in West Point Grey, this area has seen significant change over the years. Initially it was home to the Musqueam, Squamish and Tsleil-Waututh peoples. In 1791 Spanish explorer Jose Narvaez landed on the shores of this area, naming it Langara Point. Approximately one year later, Captain George Vancouver arrived and renamed the area after his friend Captain George Grey. Significant residential development in the area didn't start until 1912, shortly after the Municipality of Point Grey was established in 1908. 4285 West 13th Avenue is positioned between two major arterial routes, 16th and 10th Avenue, which serve as key access points to the University of British Columbia and the University Endowment Lands.
Source
Heritage Vancouver Building Permits Database, VPL British Columbia City Directories 1860-1955, VanMap
Contact
Please Share Your Stories!
Send us your stories, comments or corrections about this site.