Overview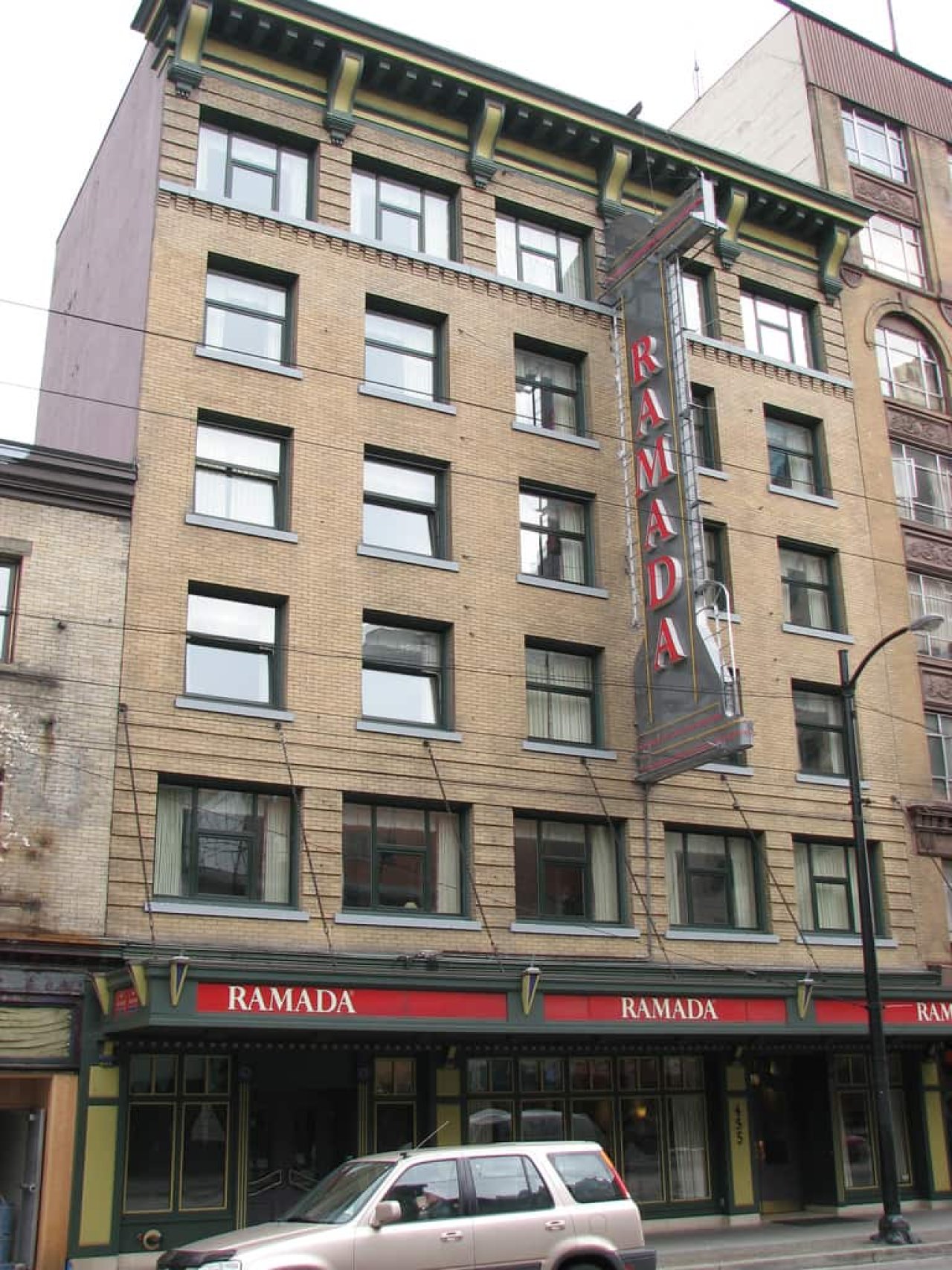 Address
435-437 W Pender St, Vancouver BC
Significance
B: Significant
Description
Constructed in 1912-13, the Hotel Connaught is valued as a good example of the influence of the Chicago School, with its main facade articulated to emulate the classical column with distinct divisions of base, column, and capital.
It is a six-storey, buff coloured brick structure, identifiable for its restrained and solid appearance. This building is located mid-block on the north side of W Pender Street, within the context of other commercial buildings of a compatible age and scale in downtown Vancouver. It is still in use as a hotel, now part of an international chain.
Source
Canada's Historic Places
Contact
Please Share Your Stories!
Send us your stories, comments or corrections about this site.