Overview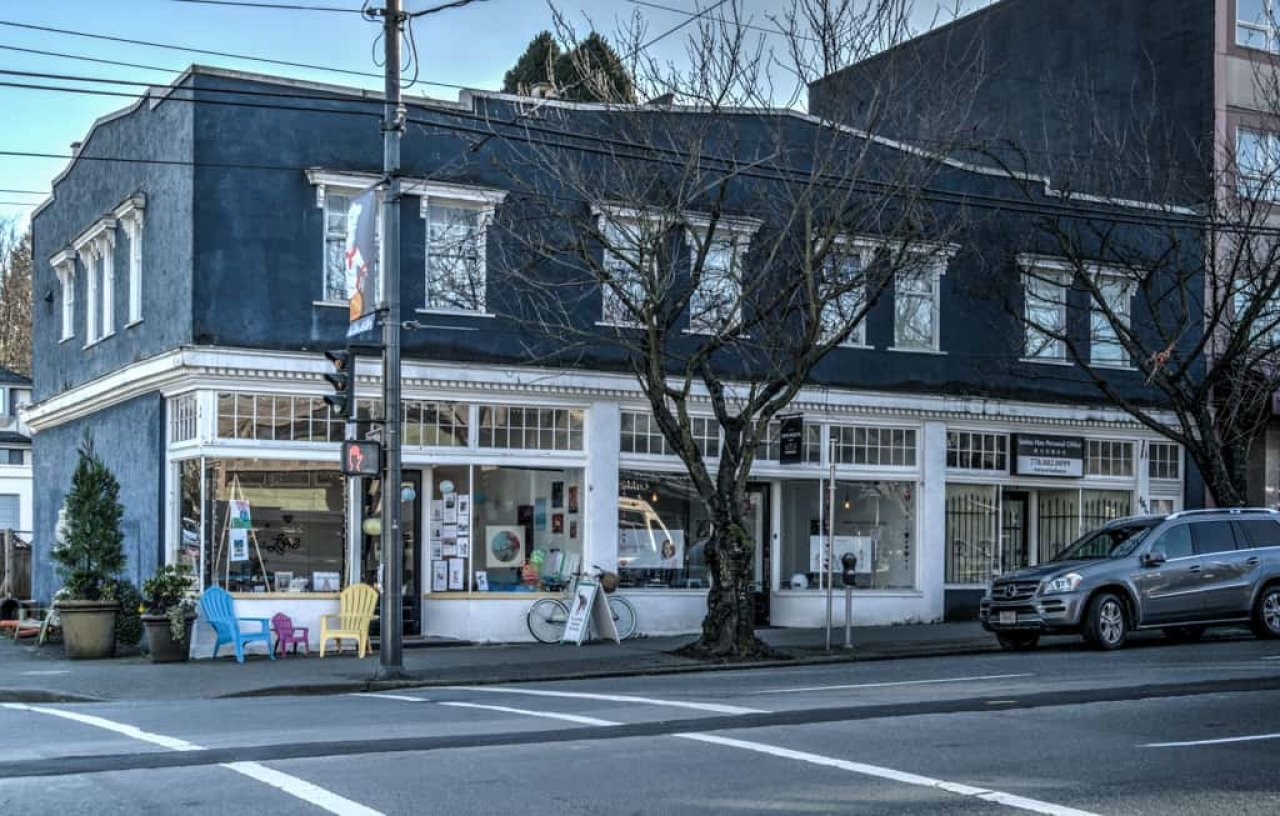 Address
4406-4412 W 10th Ave, Vancouver BC
Neighbourhood
West Point Grey
Significance
C: Contextual or Character
Description
This 1925-built mixed use residential/commercial building was first built and owned by Henry P. Leck a contractor of Leck & DesLaurier. Tenants in 1925 included H.W. Warner (drugstore) and L. Buck (drygoods). By 1930, this complex included Point Grey Pharmacy and University Beauty Place with L. Buck still appearing as a tenant. Other retail tenants over the years included Elite Drygoods and Blue Jay Library. The building appears to be in relatively original form with two apartments on the second storey and three retail stores on the ground level.
This wood-frame building was designed by Gardiner & Mercer who also designed the Vancouver Lawn & Bowling Club, Lord Byng High School, and several other houses and commercial buildings in Vancouver. They also designed a number of factories and warehouses on Granville Island such as buildings for Vulcan Iron Works and Western Iron Works.
Situated in West Point Grey, this area has seen significant change over the years. Initially it was home to the Musqueam, Squamish and Tsleil-Waututh peoples. In 1791 Spanish explorer Jose Narvaez landed on the shores of this area, naming it Langara Point. Approximately one year later, Captain George Vancouver arrived and renamed the area after his friend Captain George Grey. Significant residential development in the area didn't start until 1912, shortly after the Municipality of Point Grey was established in 1908. In 1912 the area gained a streetcar route running along 10th Avenue from Alma to Sasamat Street, down Sasamat to West 4th. With the addition of the streetcar, W 10th Avenue became a commuter route with a local shopping district well established by the 1920s. While the streetcar is no longer in service, West 10th still acts as a major arterial route, transporting students to and from UBC by bus.
Source
Heritage Vancouver Building Permits Database, VPL British Columbia City Directories 1860-1955, VanMap
Gallery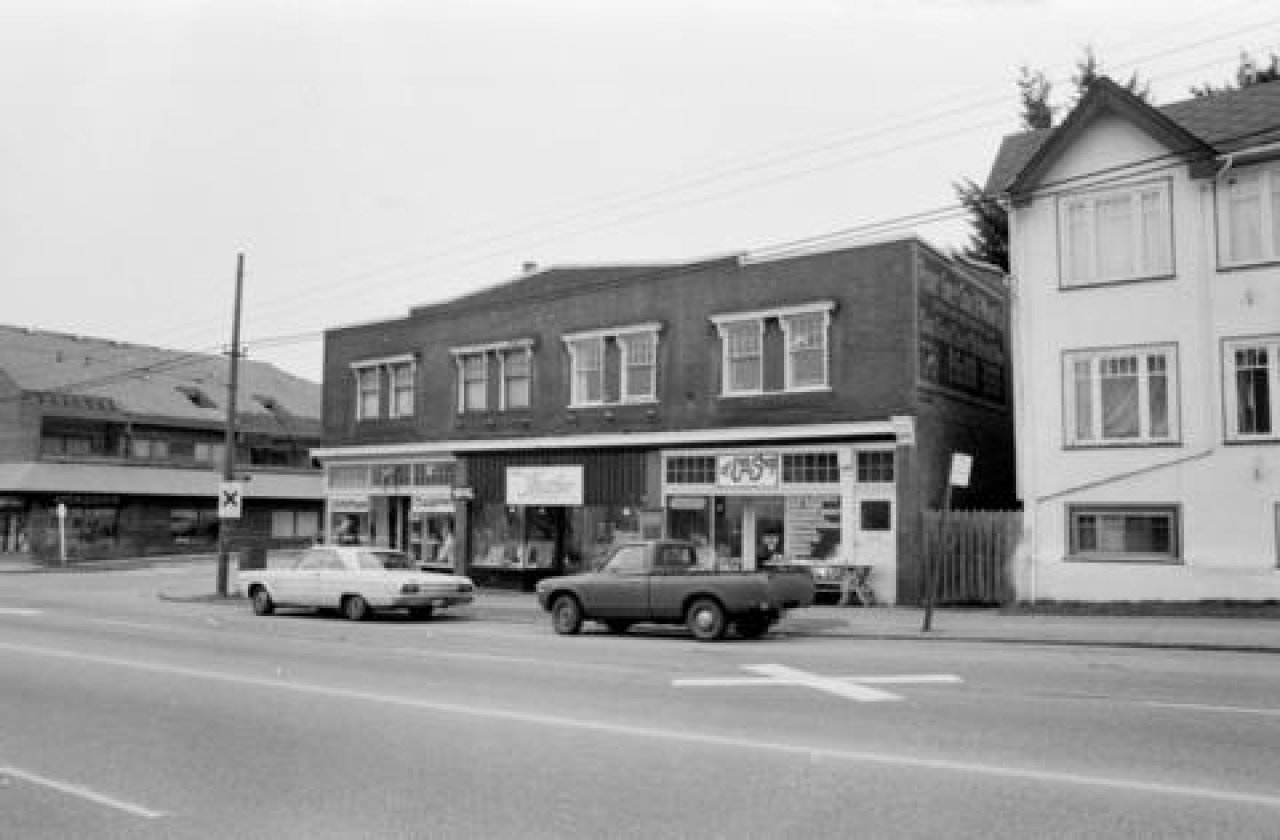 4406-4412 W 10th Ave in 1985. City of Vancouver Archives, CVA 790-1935.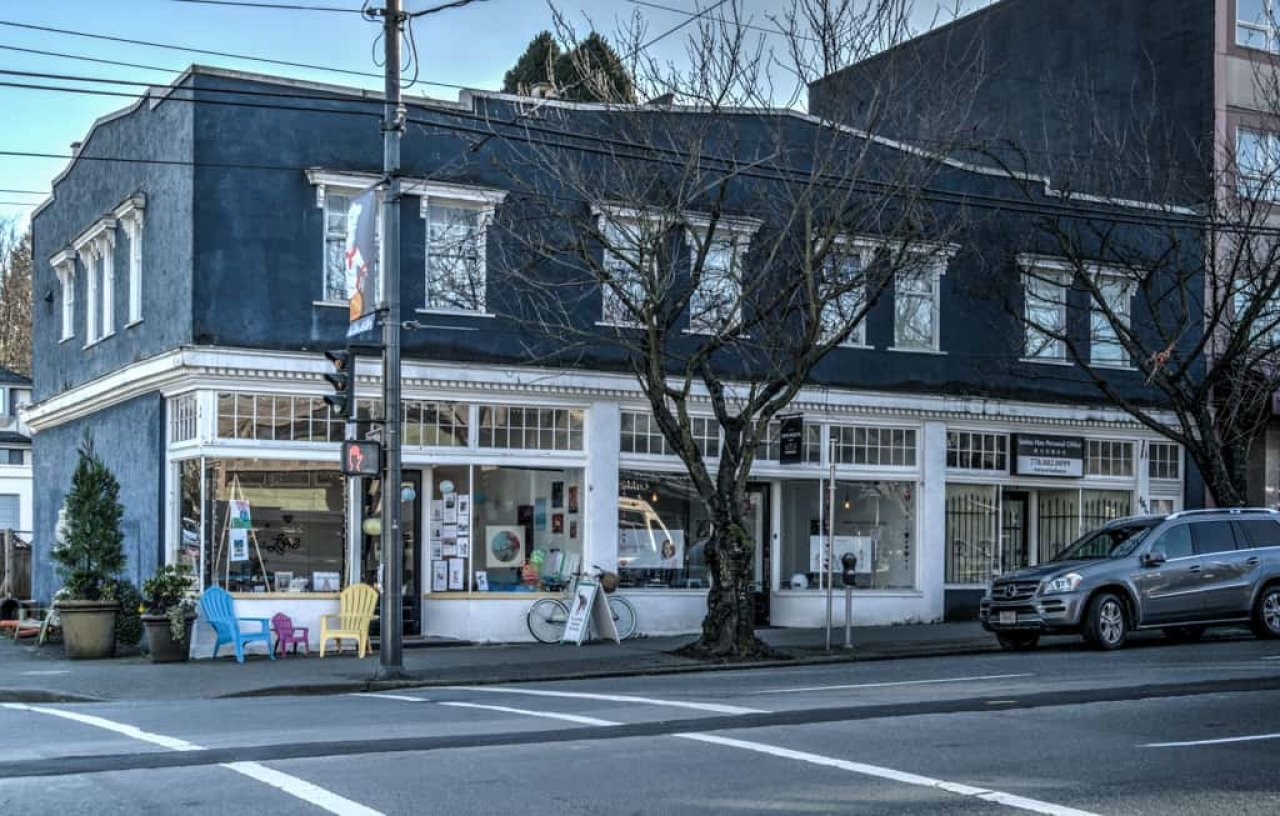 Contact
Please Share Your Stories!
Send us your stories, comments or corrections about this site.